CHIEF MINISTER'S RAYA OPEN HOUSE WITH THE CHILDREN FROM THE RUMAH KANAK-KANAK TOH PUAN HAJAH NORKIAH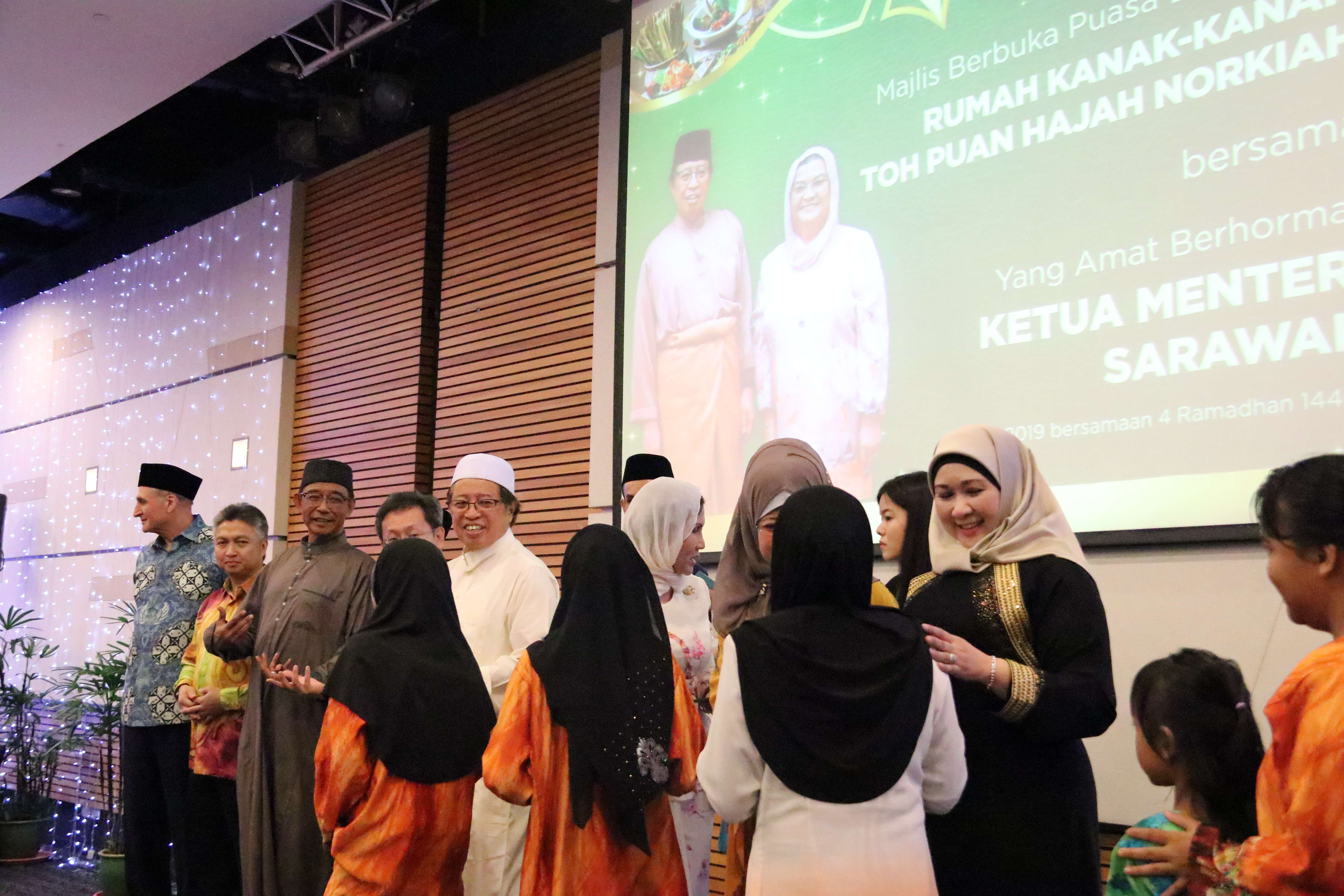 85 children from the Rumah Kanak-kanak Toh Puan Hajah Norkiah were invited to a Hari Raya Open House with the Chief Minister Datuk Amar Abang Johari Tun Openg and wife Datin Amar Jumaani Tuanku Bujang.
The children celebrated the end of the holy fasting month with a wide variety of delicious food from the stalls of BCCK's Ramadhan Buffet on the first and second day of Raya.
"I hope that this small contribution be meaningful to the children, and may it bring them more happiness for this Hari Raya celebration," said the Chief Minister, Abang Jo, during the proceedings.