2008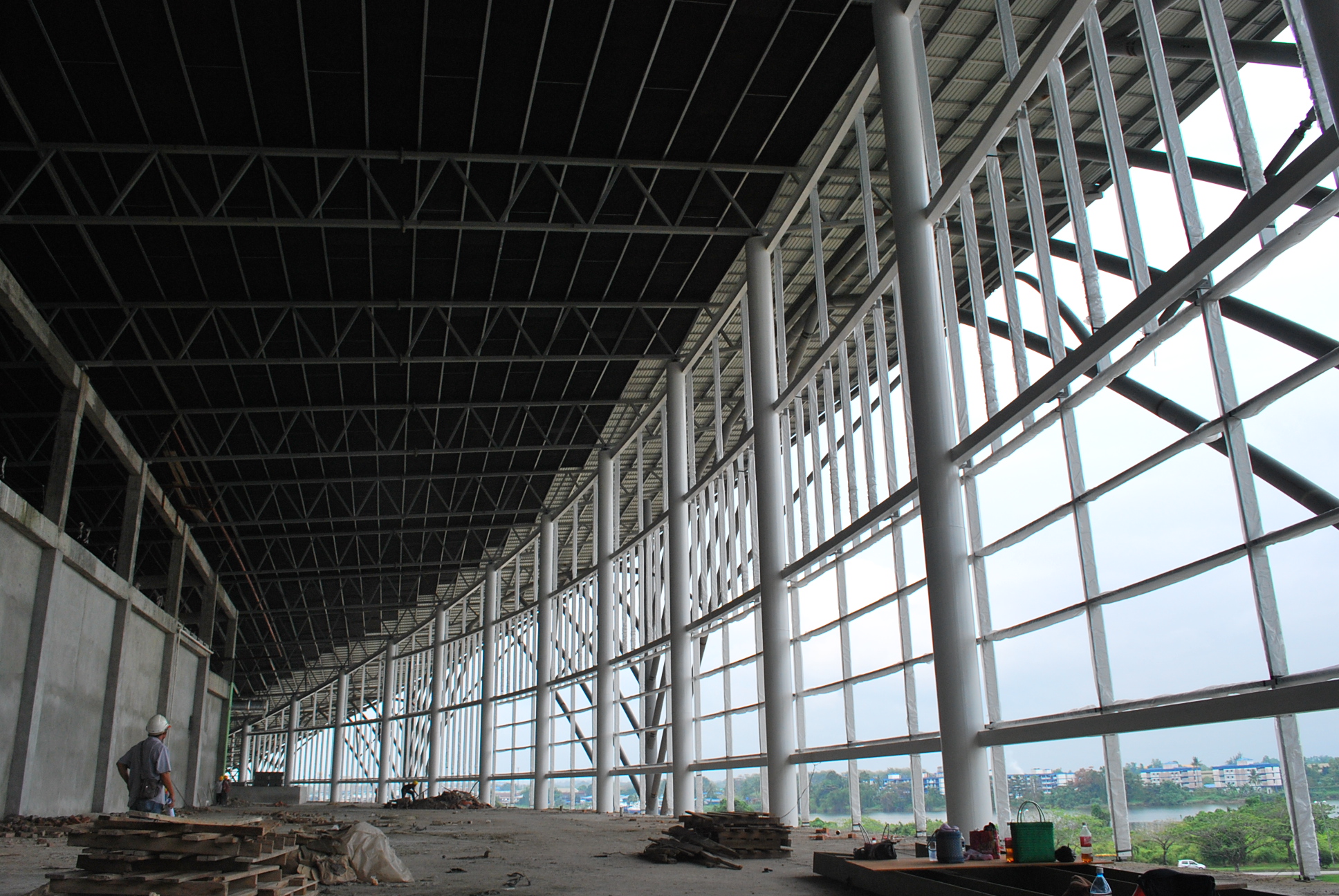 From small beginnings to large happenings, the Borneo Convention Centre Kuching began with a dream. A dream of becoming the largest Convention Centre in Kuching, in Sarawak and in Borneo.
The Borneo Convention Centre Kuching officially opens its doors!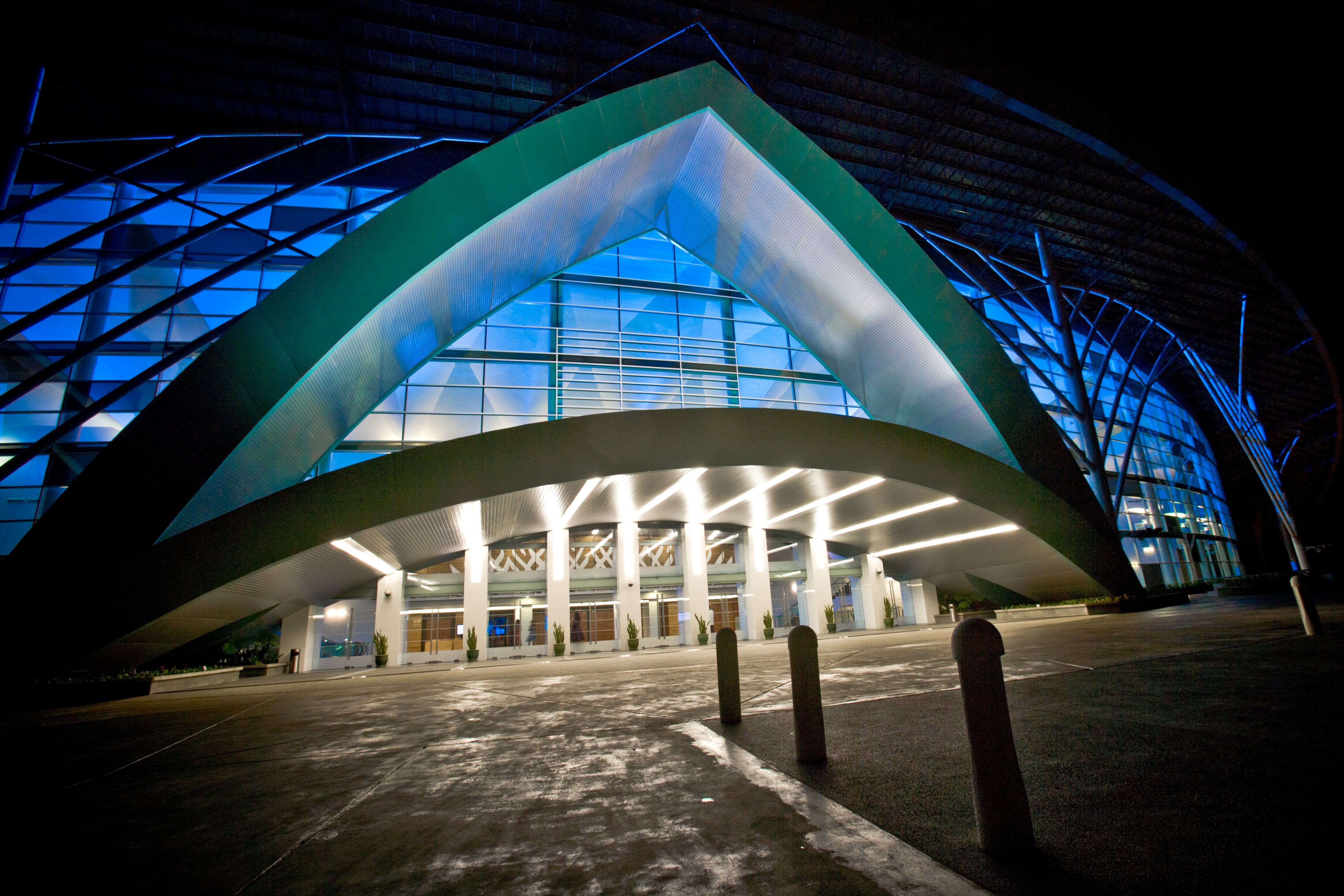 2009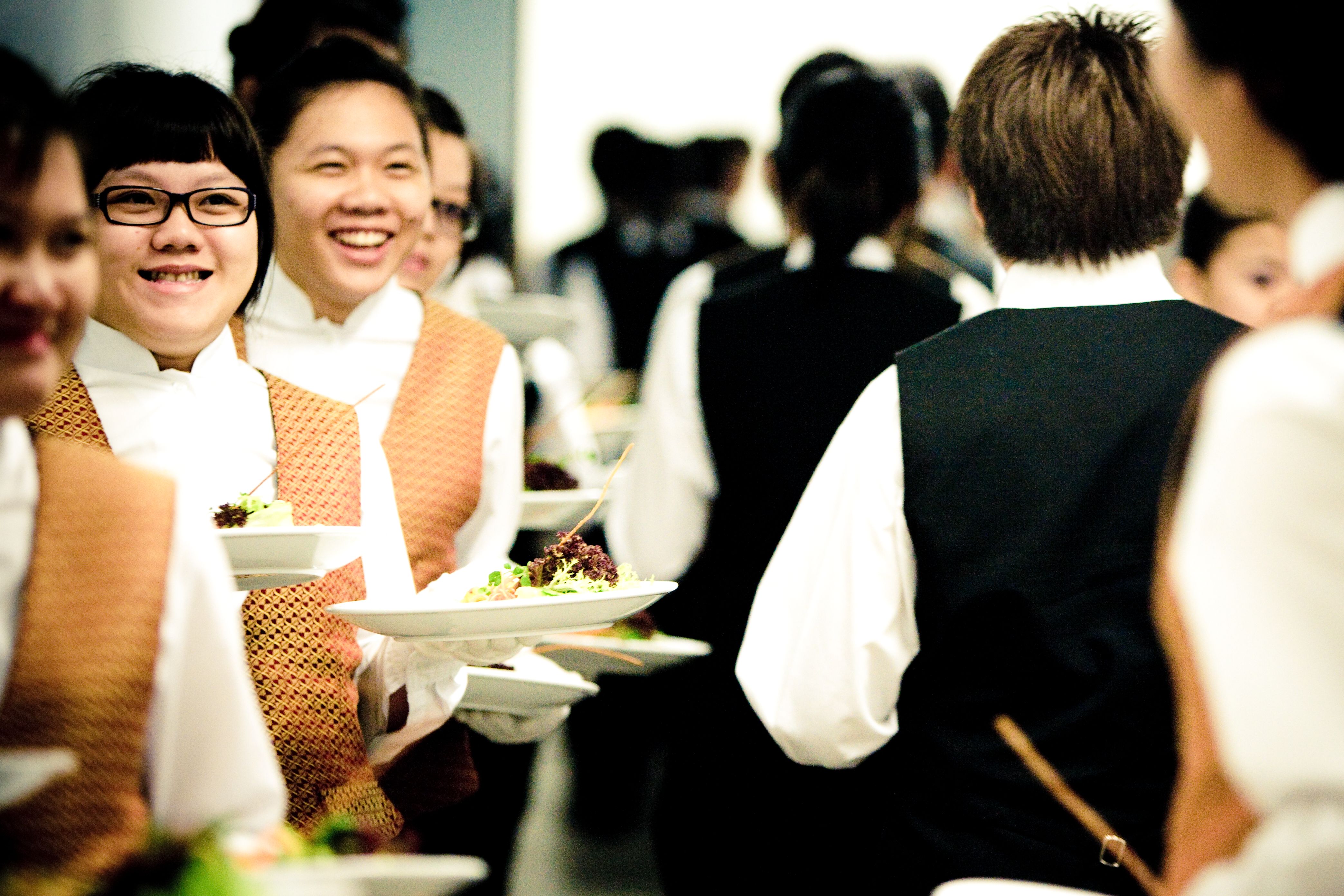 BCCK quickly began branching out into banqueting, meetings, weddings and offsite catering within Kuching city.
August 01

Juh Sungkei di BCCK was held for the first time in August and September of 2009, beginning a long and illustrious legacy towards establishing itself as the largest Ramadan buffets in Kuching.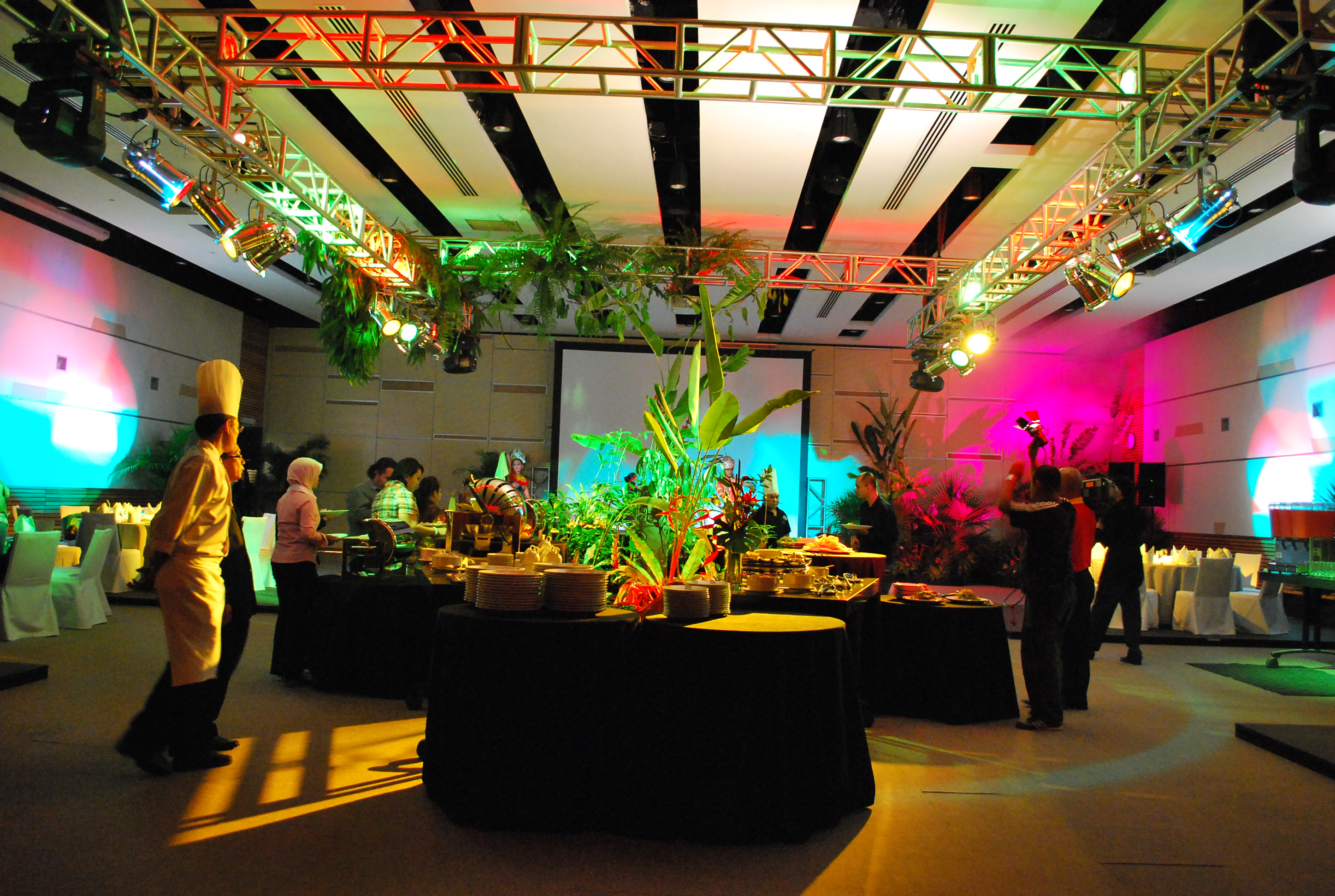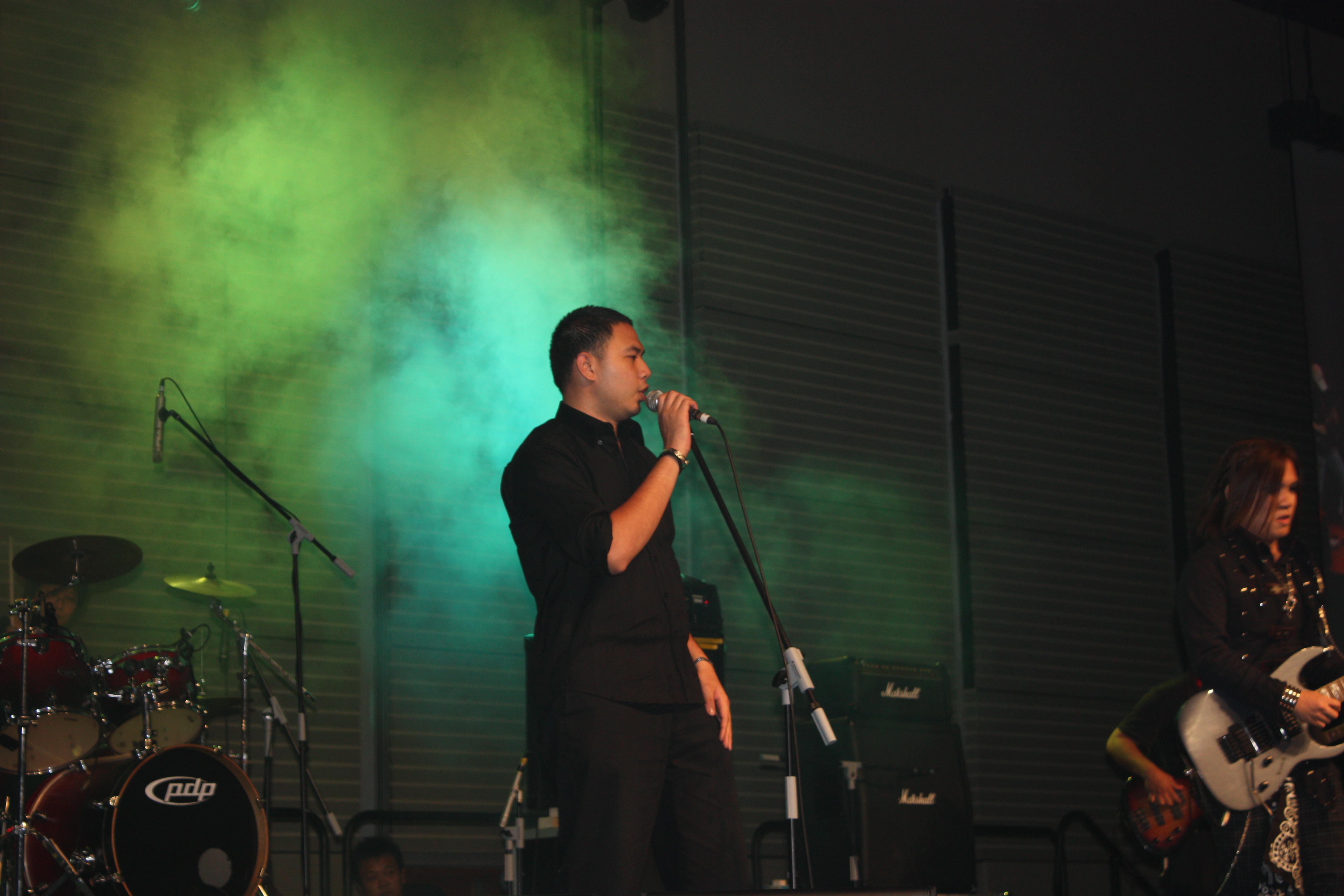 August 09

The International Green Festival was the first event held in BCCK!
October 10

The Marriage Vow Renewal Ceremony held by the Blessed Fellowship Kuching was a momentous occassion, with 160 couples renewing their vows within BCCK's walls.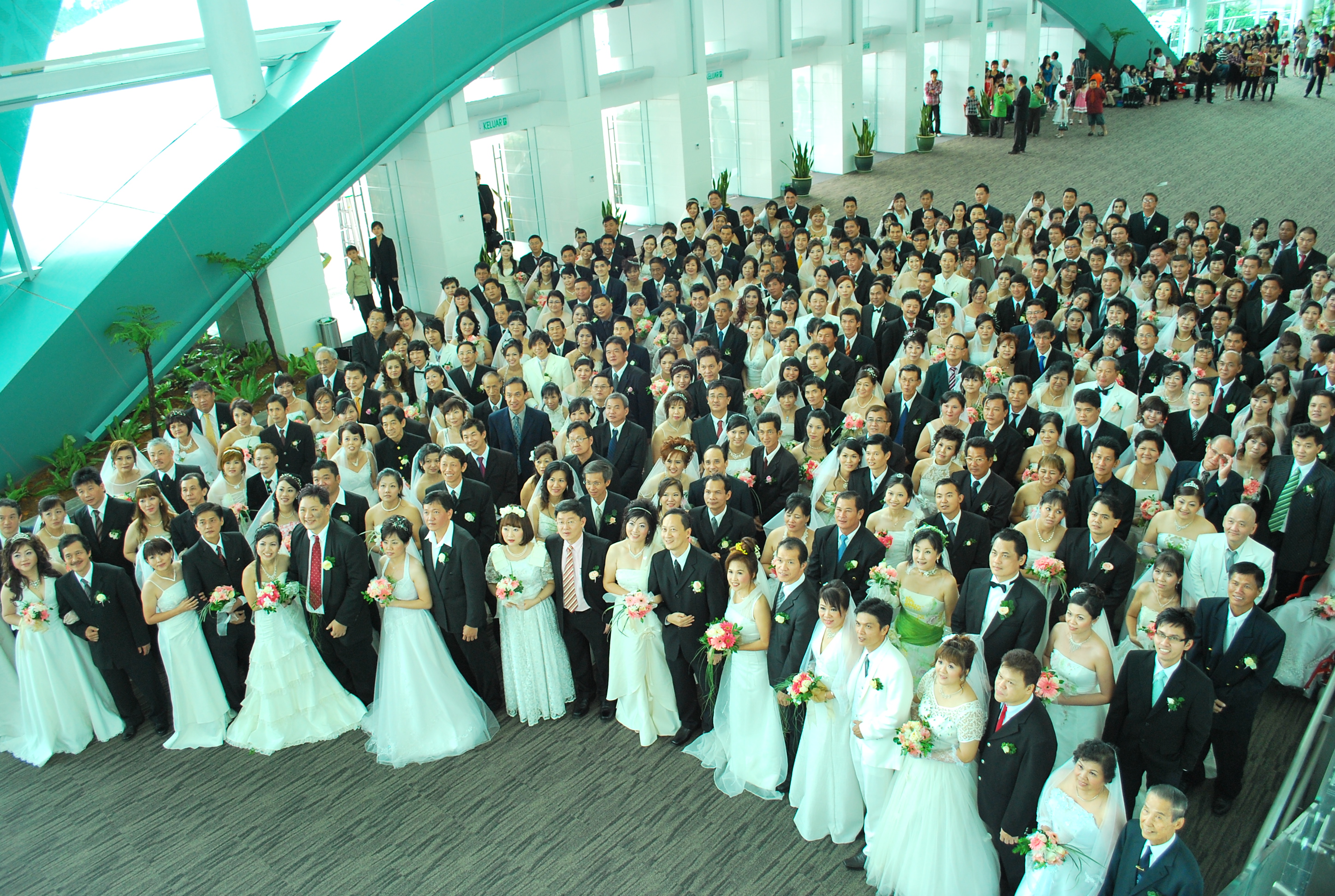 2010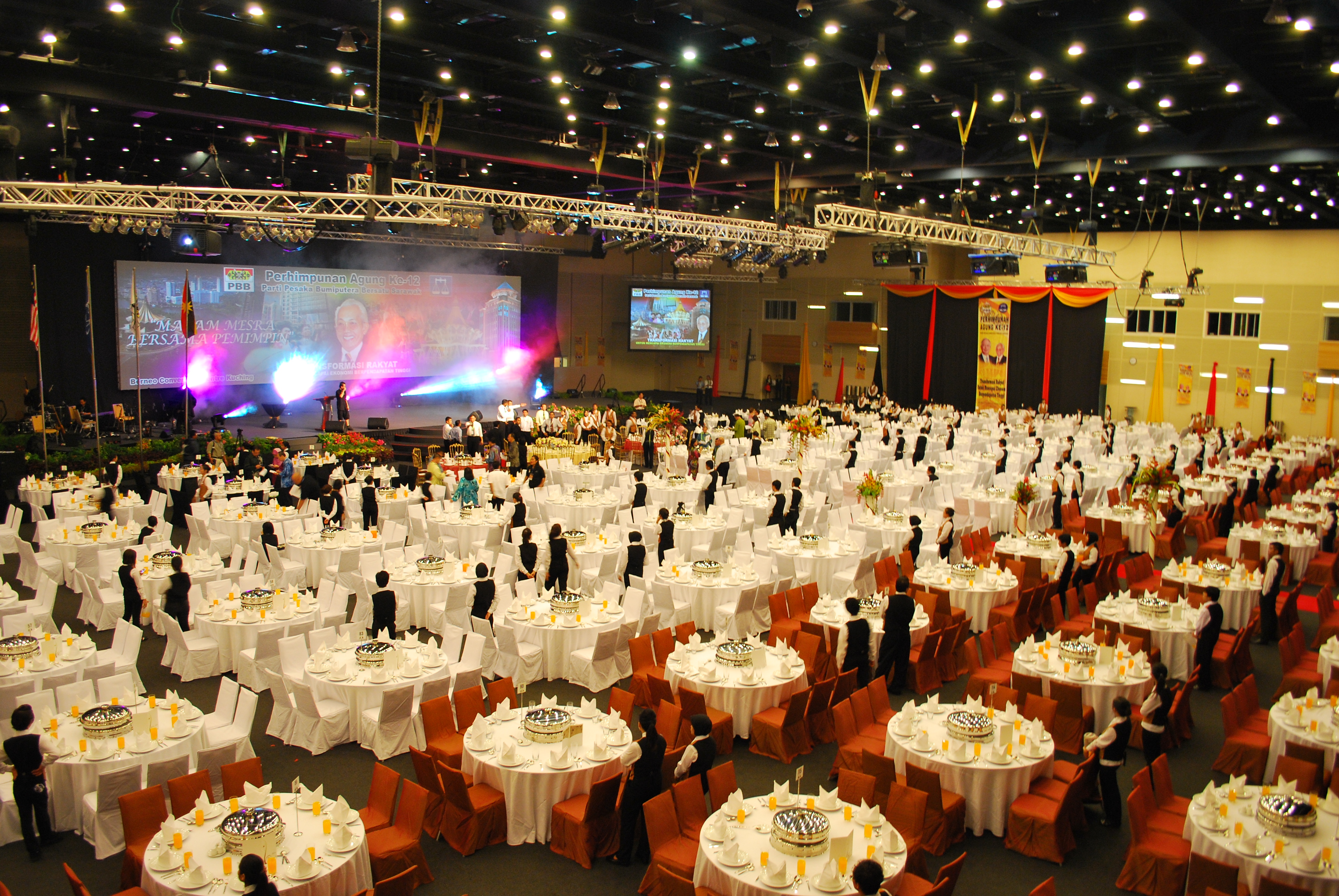 February 26

The Parti Pesaka Bumiputra (PBB) 12th Triennial Convention & Exhibition
March 28 - 31

3rd International Conference on Water Resources and Renewable Energy Development in Asia.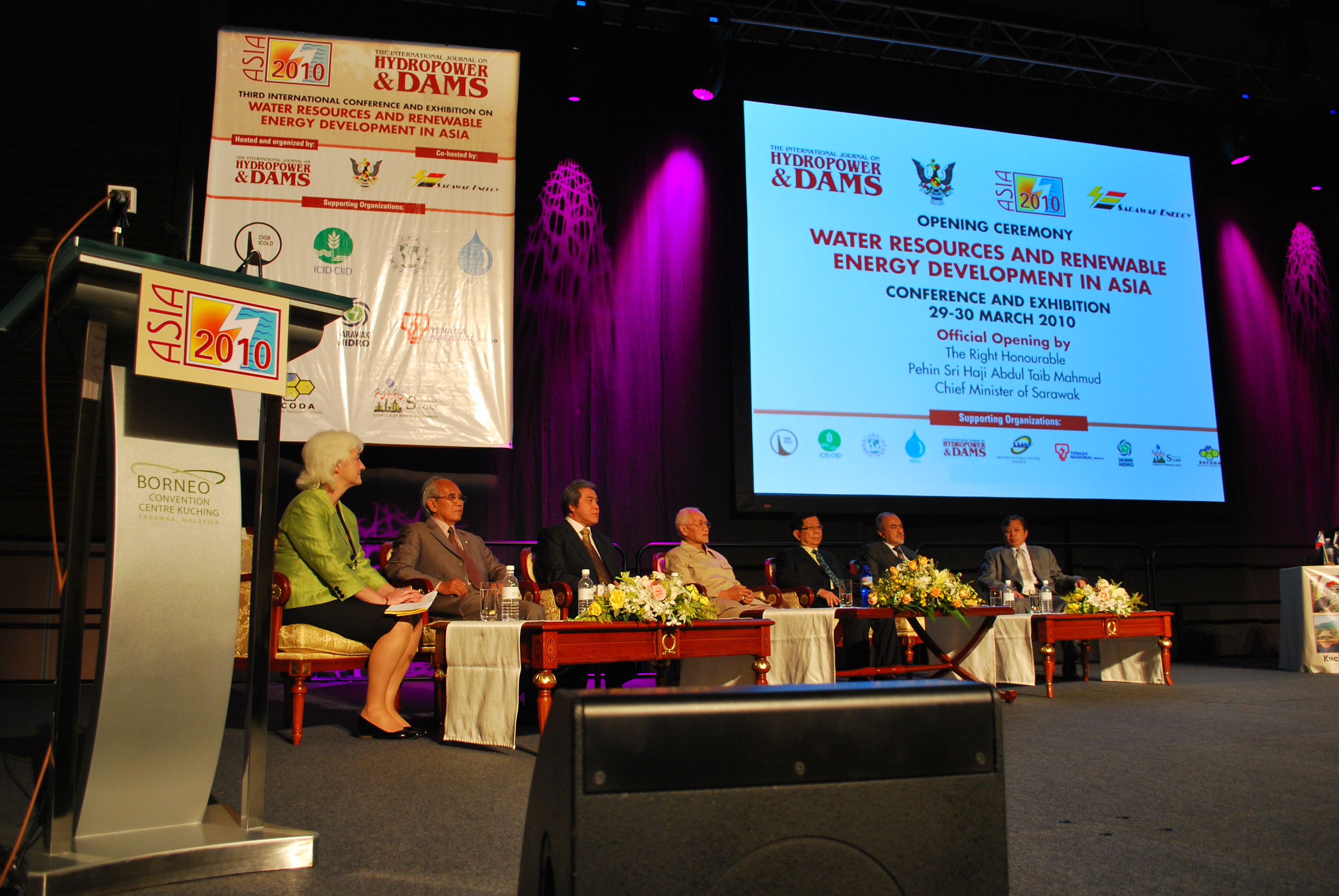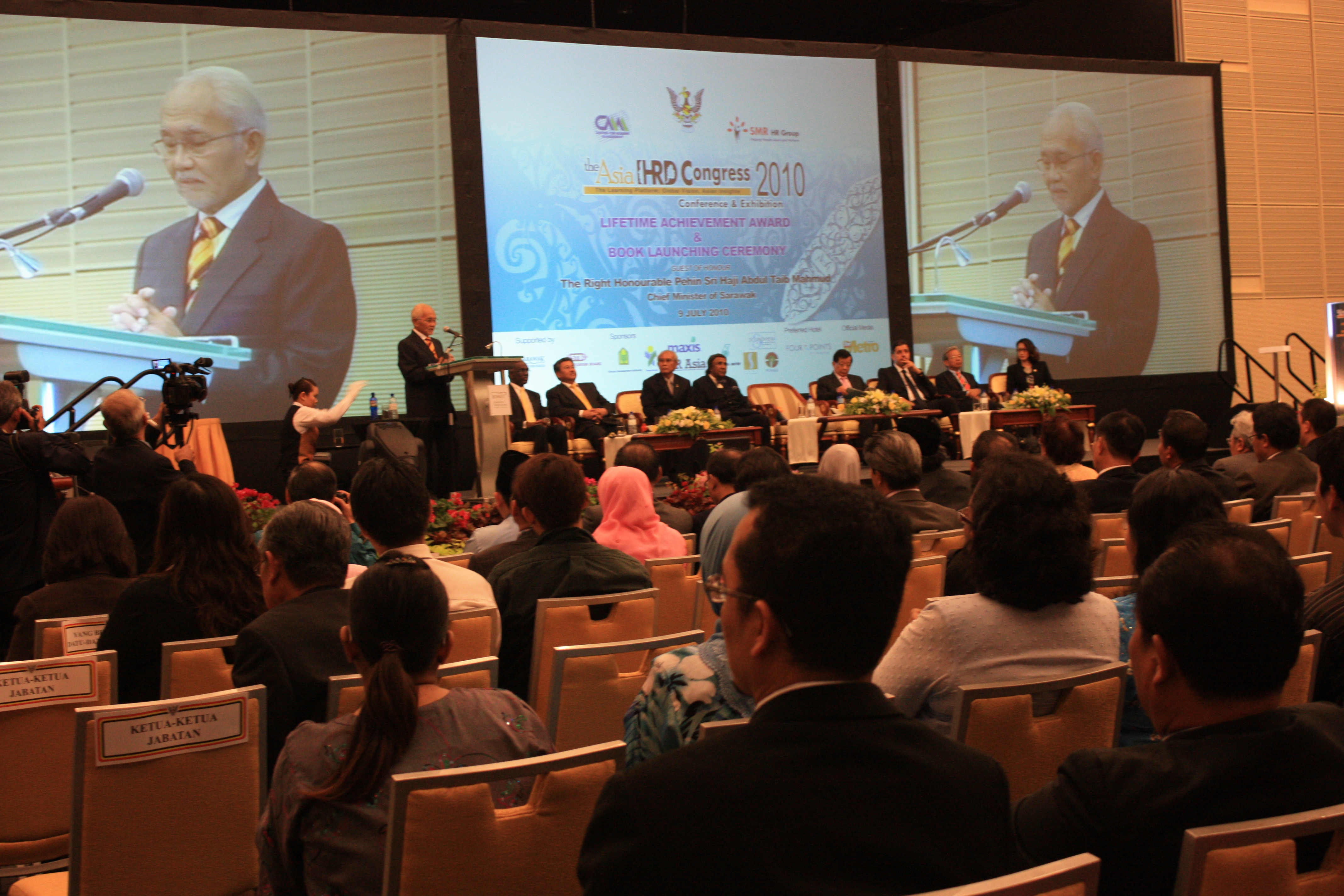 July 06 - 08

Asia HRD Congress & Exhibition
October 07 - 10

Diabetes Asia 2010 Conference organised by the National Diabetes Institute NADI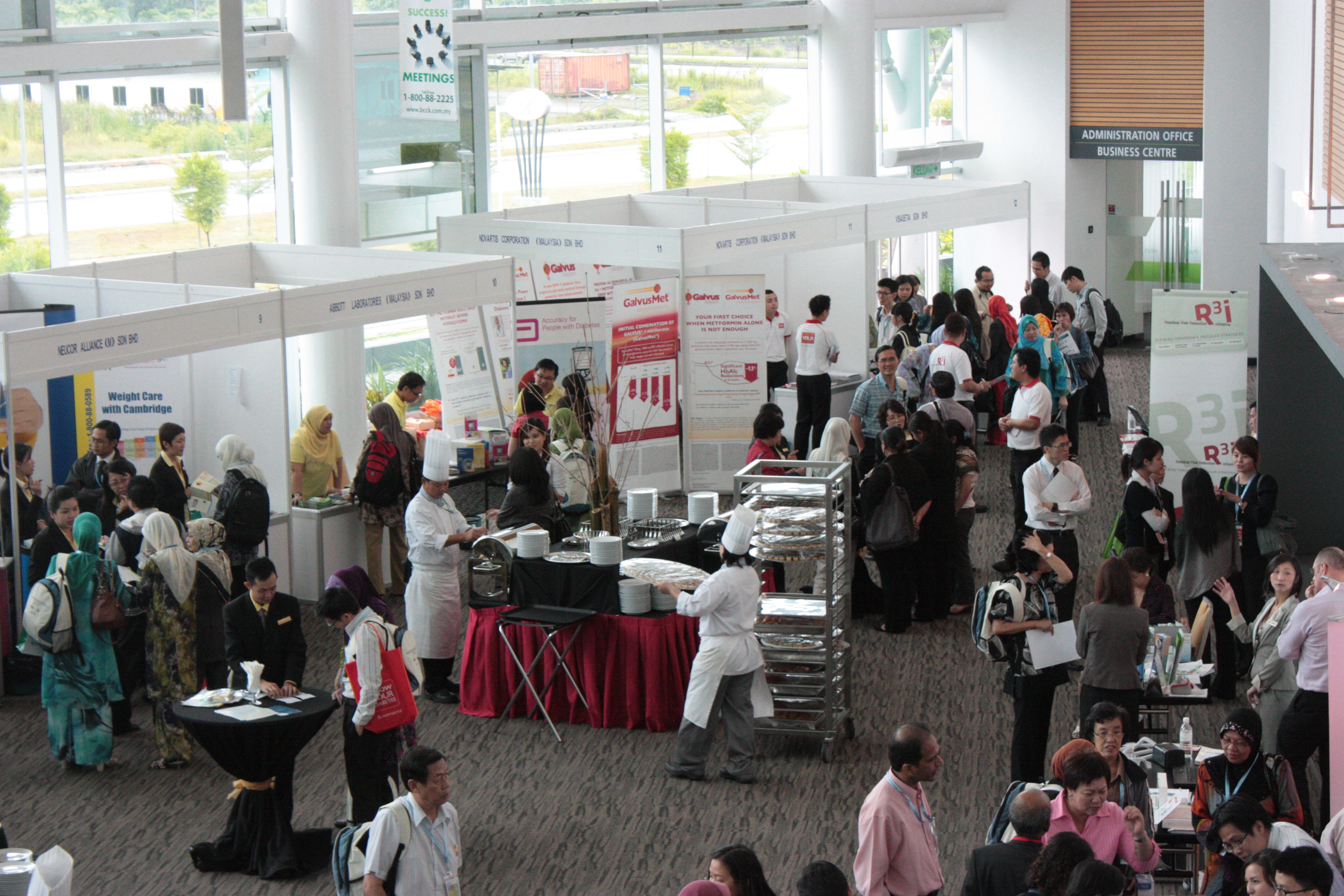 2011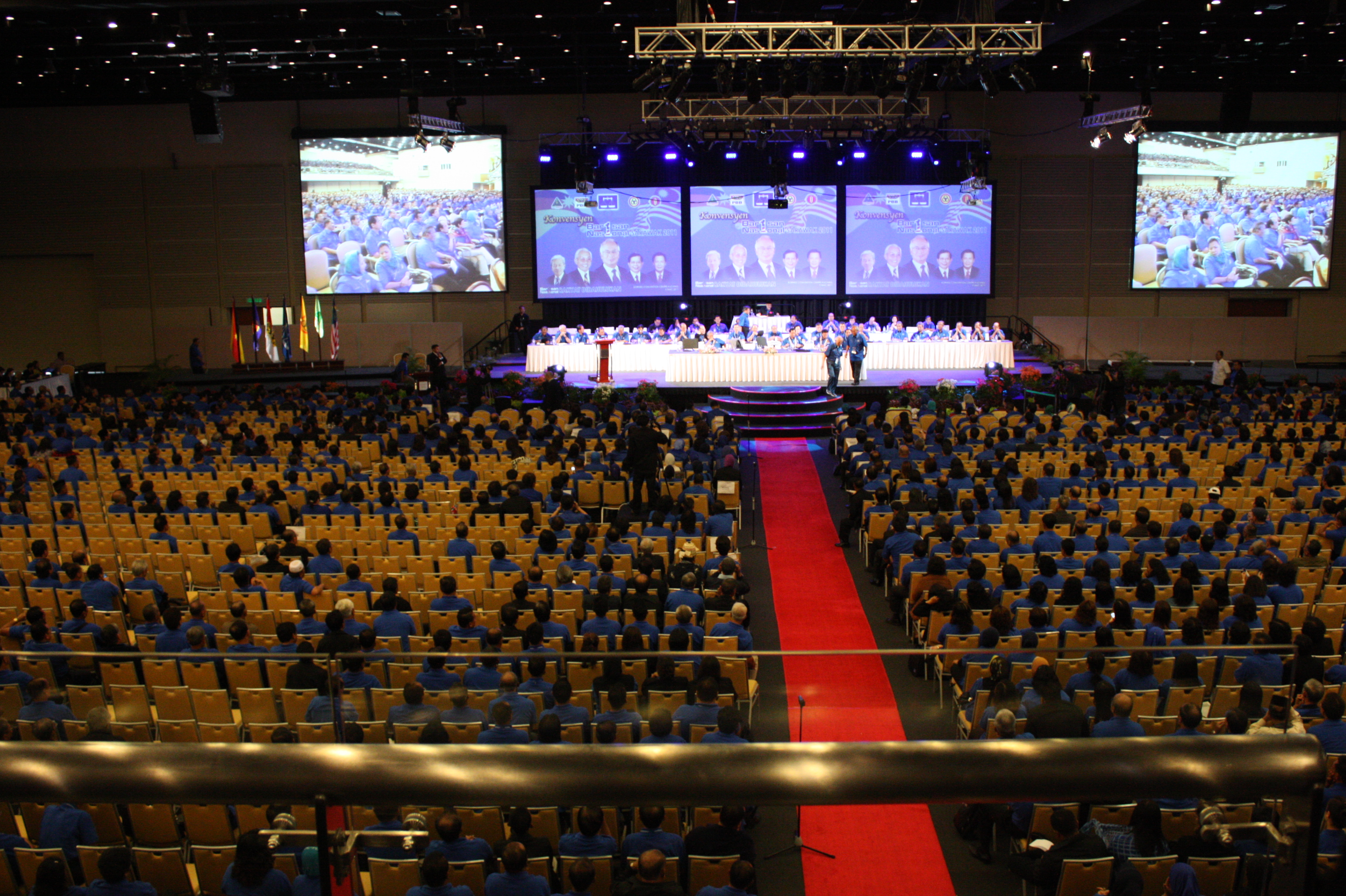 March 05

Barisan Nasional (BN) Convention 2011
September 30

Sarawak Builders' Expo (SARBEX) 2011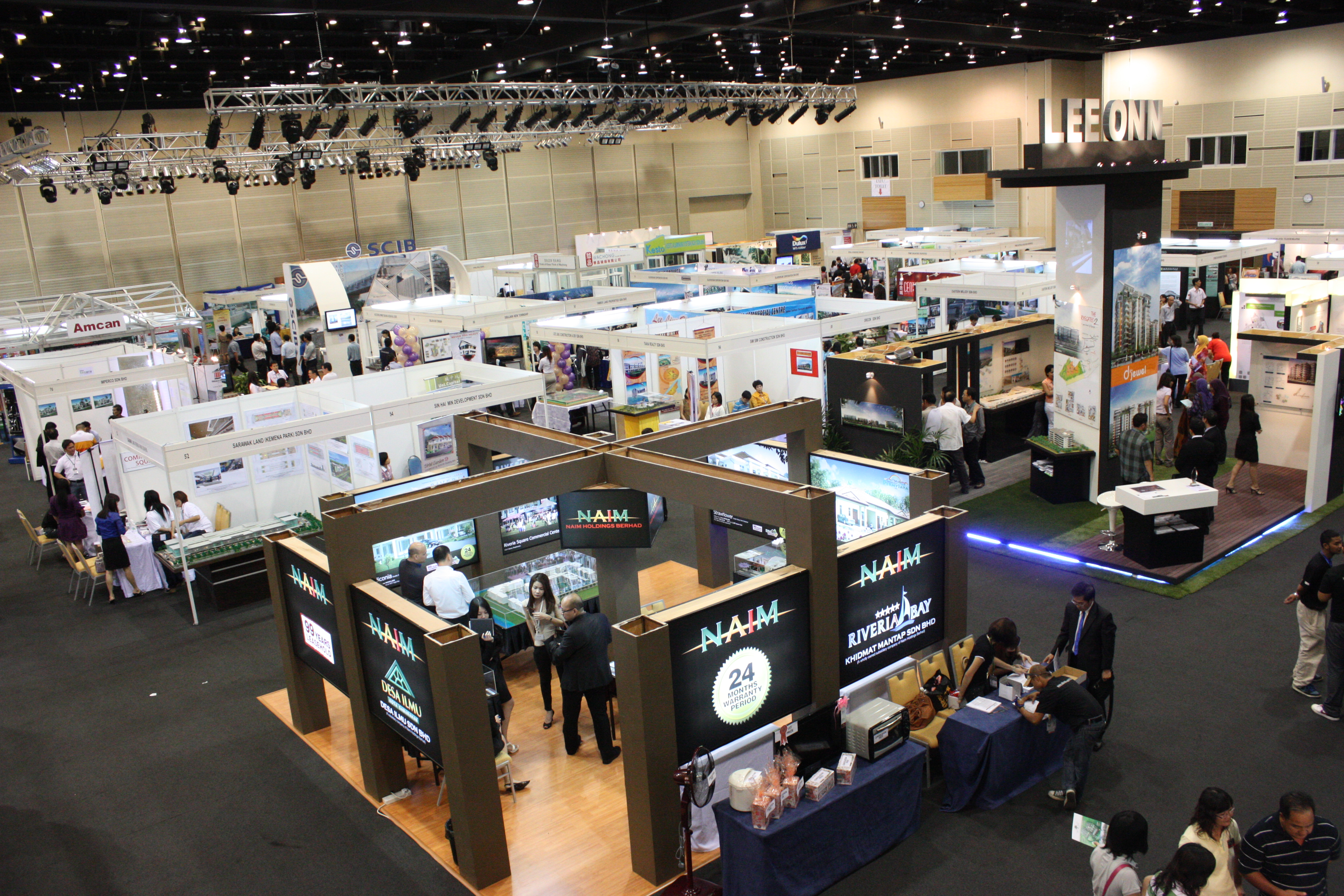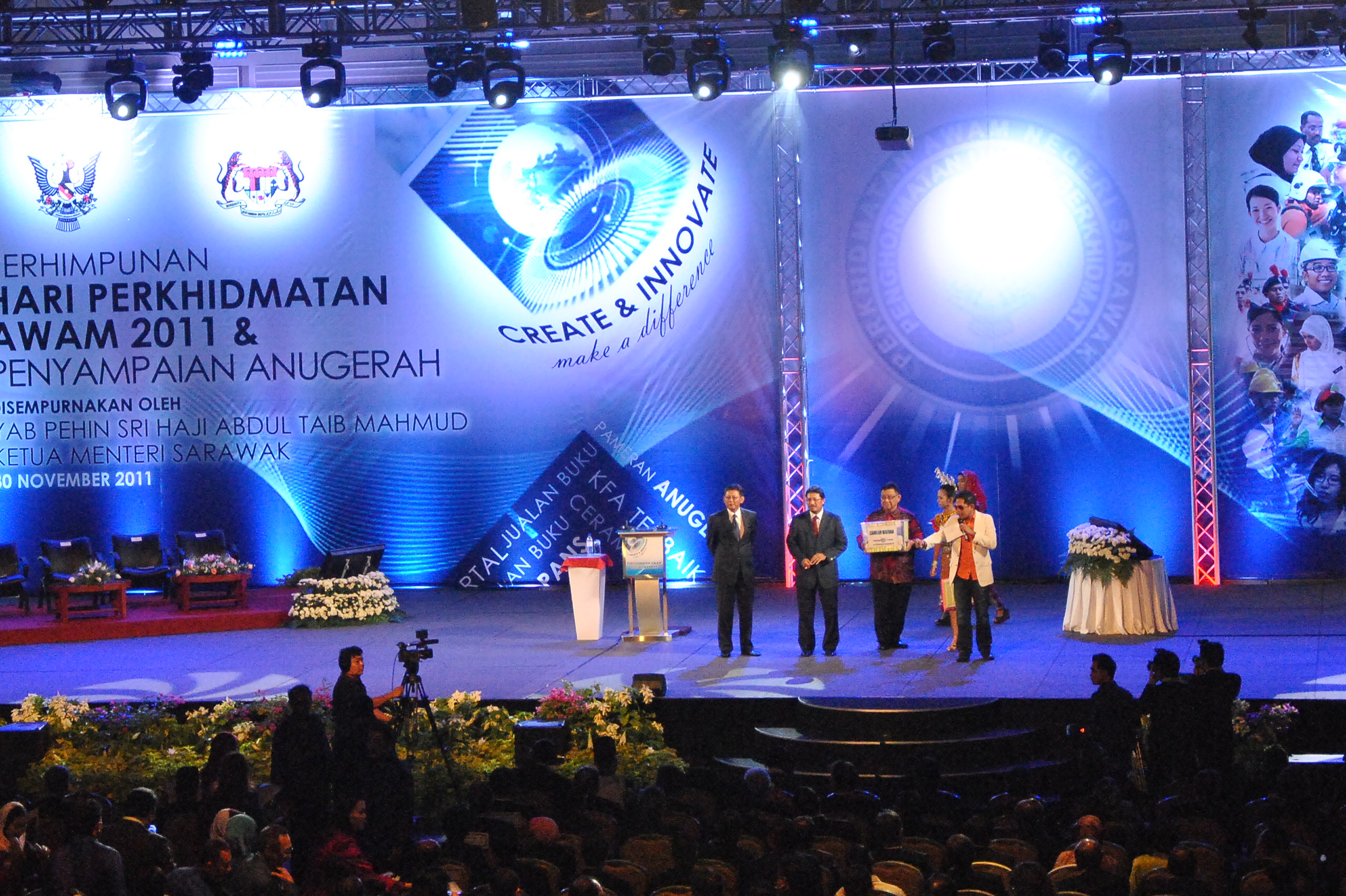 November 30

Hari Perkhidmatan Awam 2011
December 22

Taiyo Yuden Annual dinner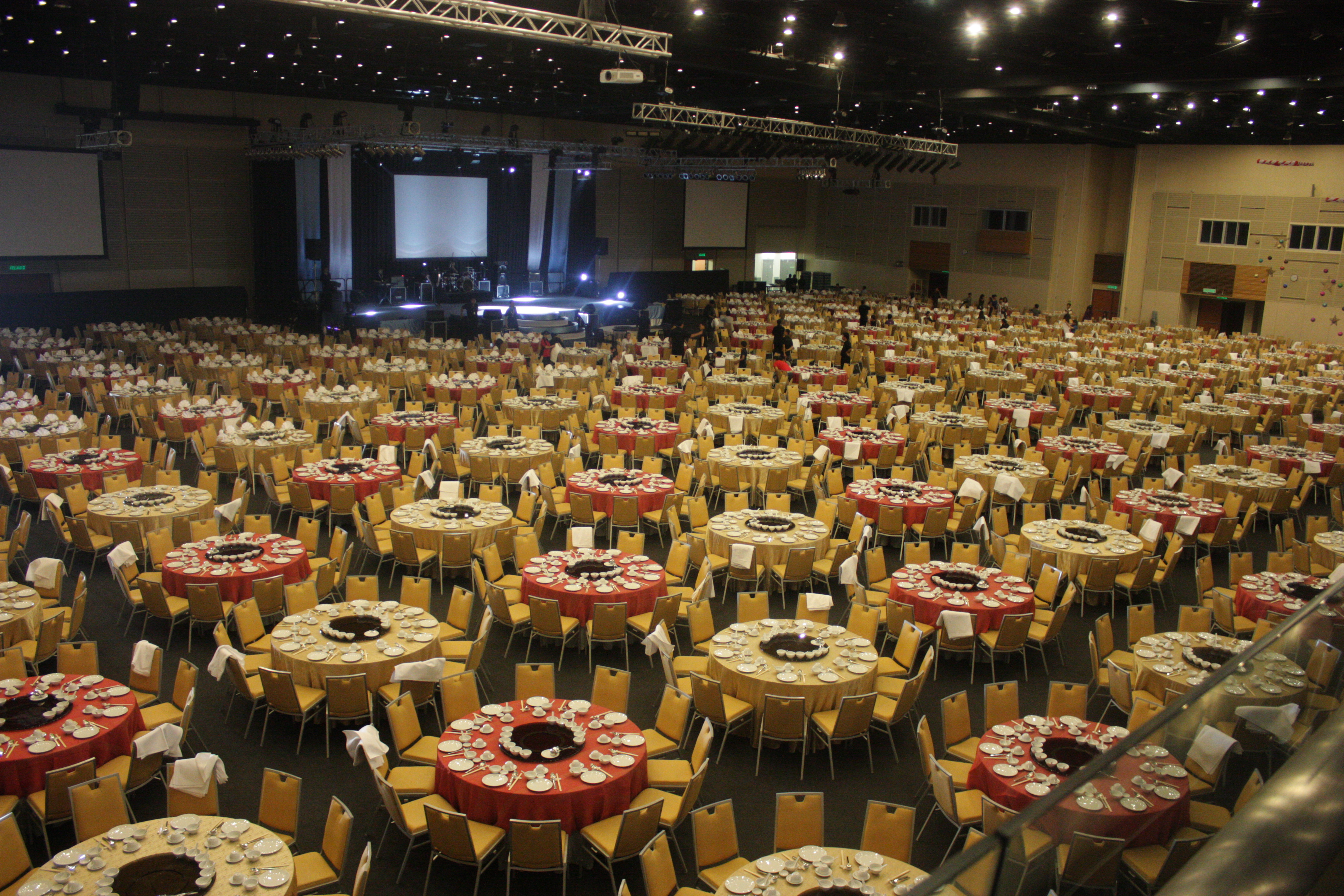 2012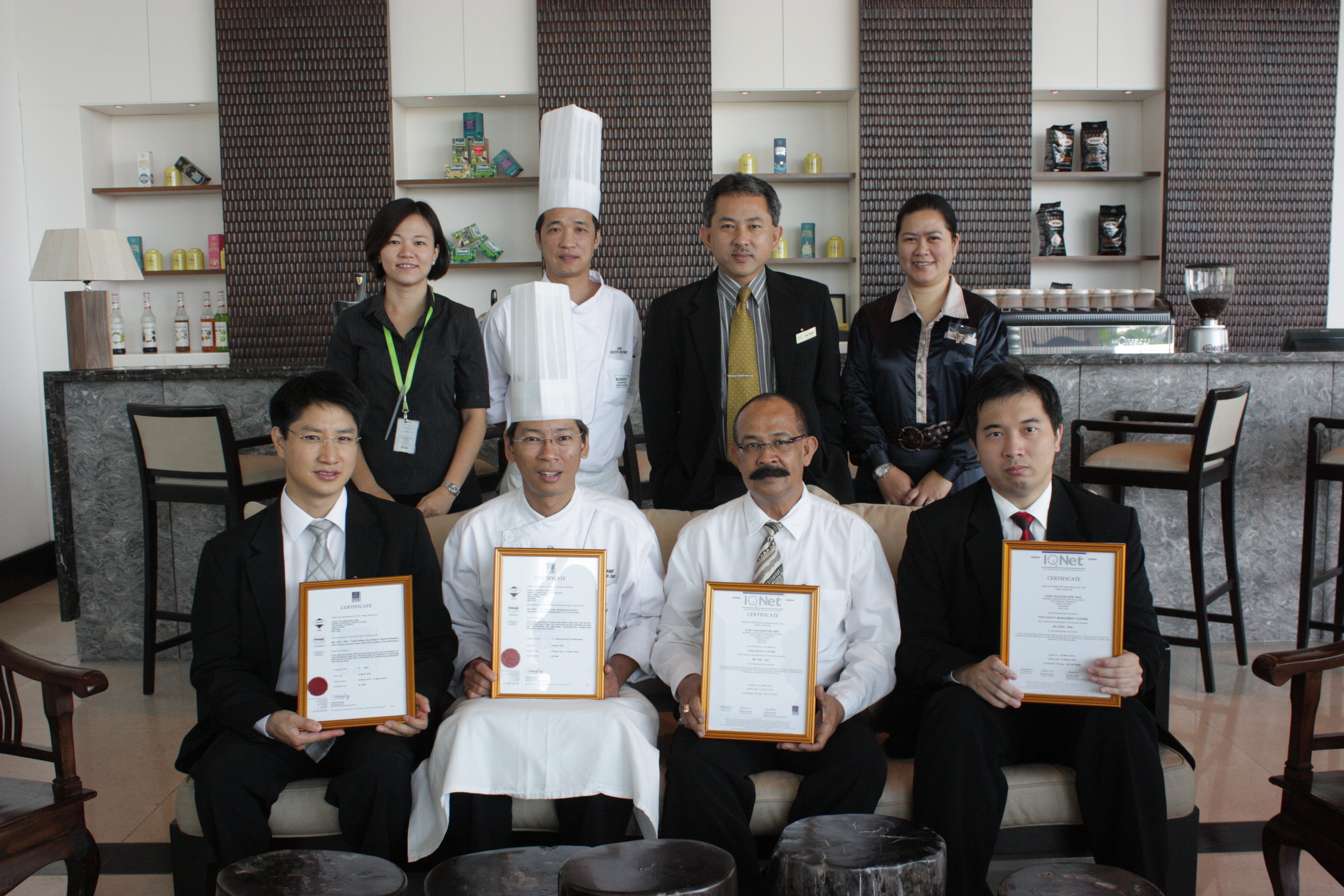 BCCK becomes the first Convention Centre in Borneo to receive ISO22000 certification for food safety.
"Juh Sungkei di BCCK" Ramadan Buffet in 2012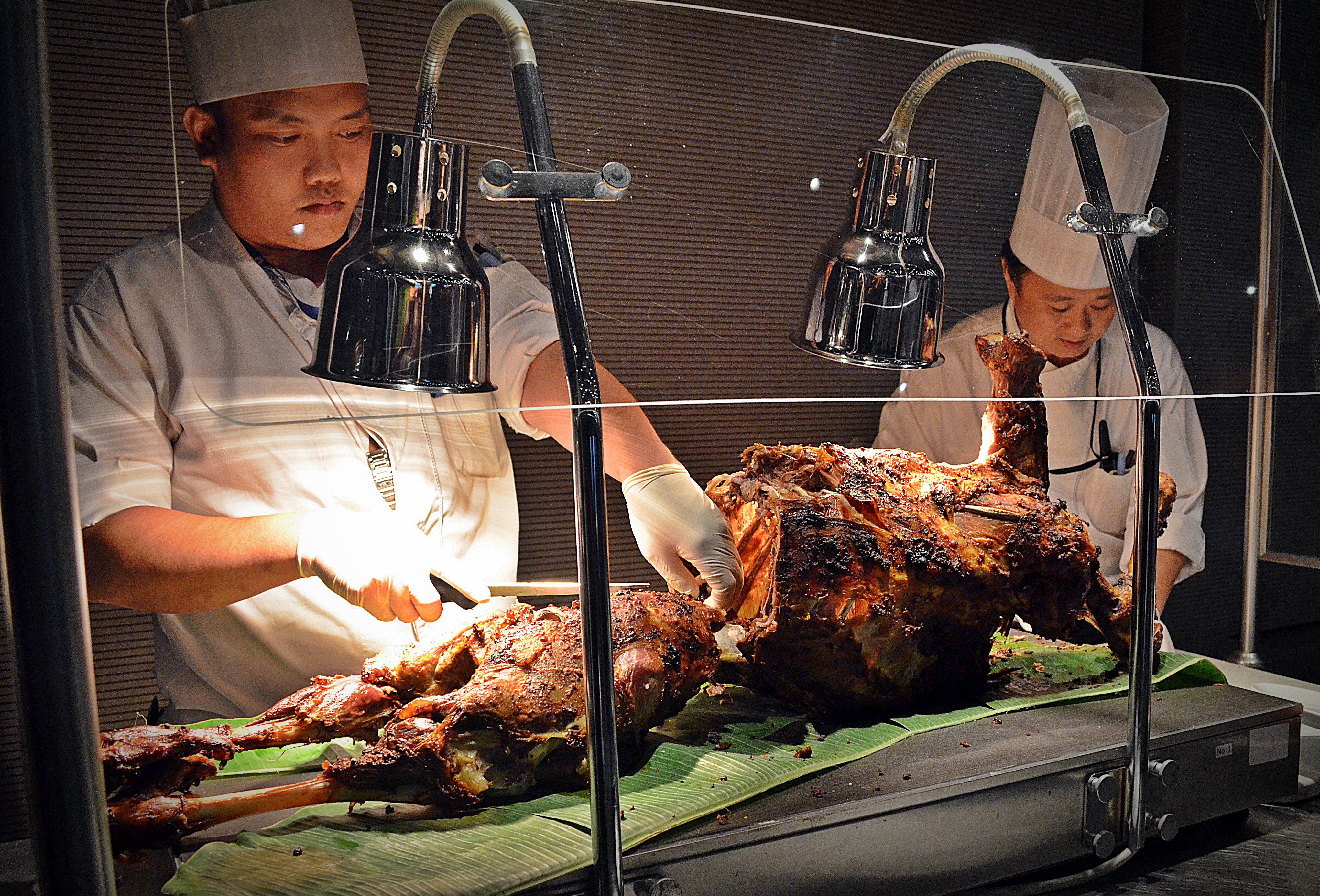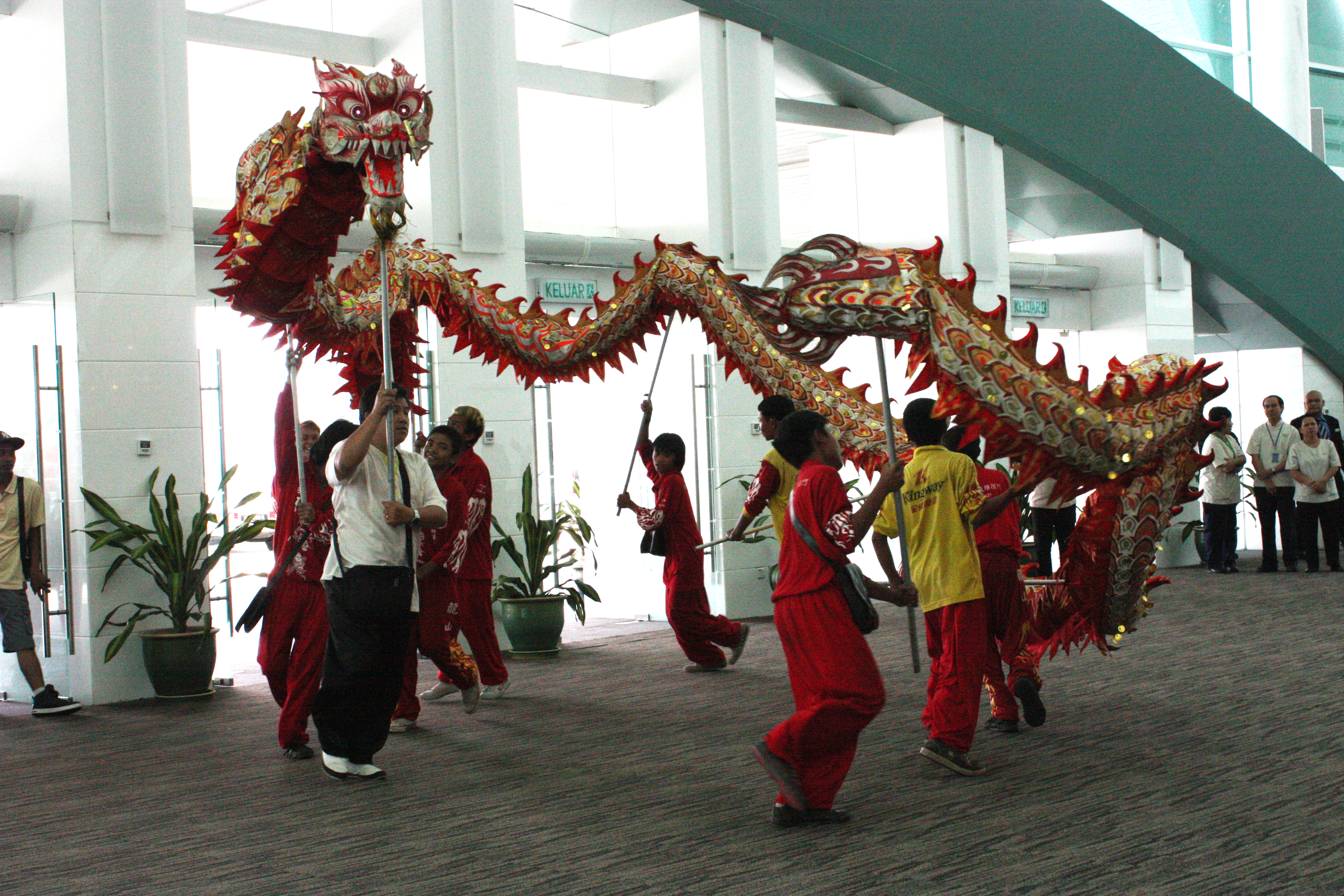 January 30

BCCK's Chinese New Year officiating and celebration
March 08

Cyclefest Sarawak 2012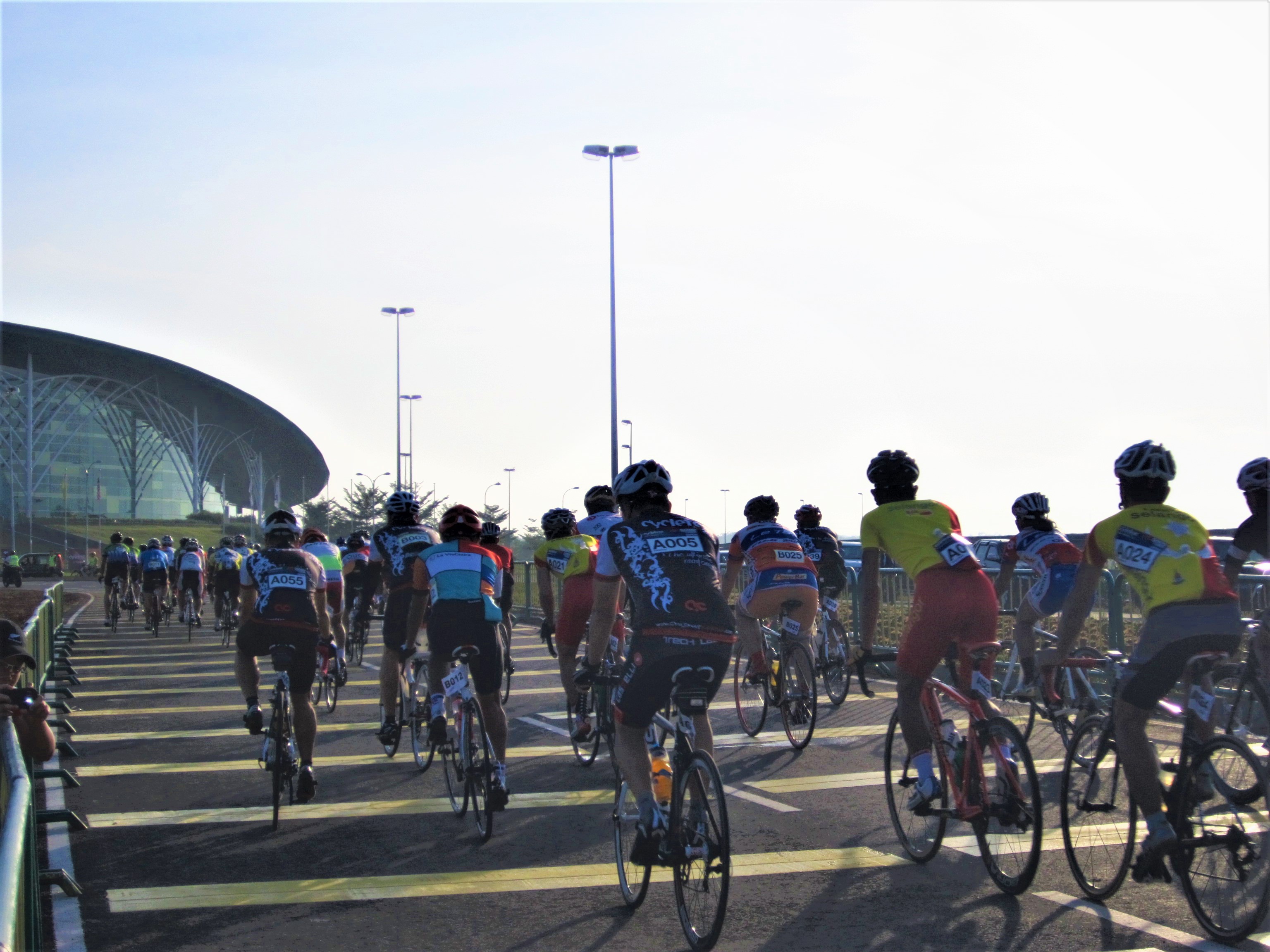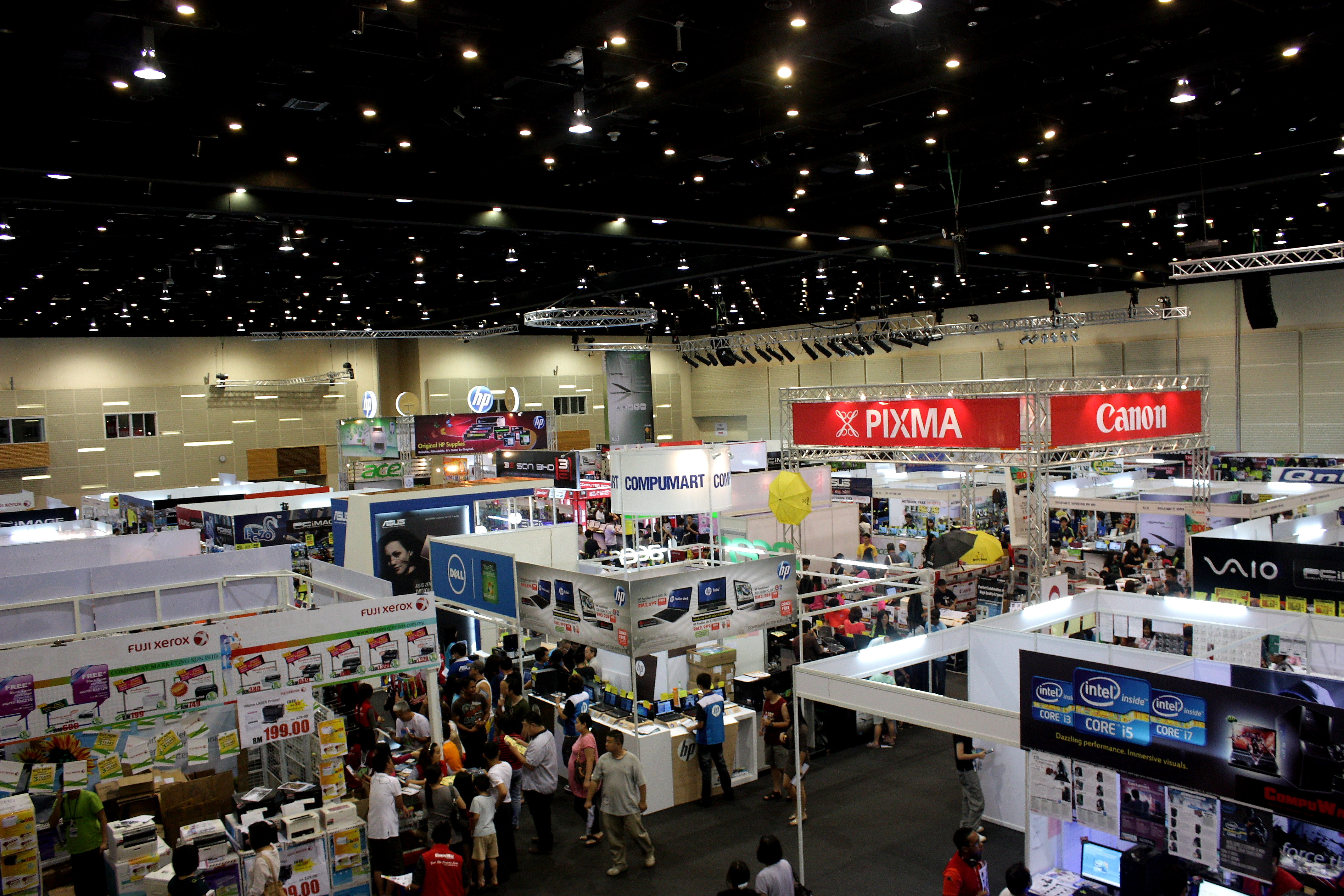 May 26

The 2012 Commonwealth Dental Association (CDA) / Malaysian Dental Association (MDA) Joint International Scientific Convention & Trade Exhibition cum 69th MDA Annual General Meeting (AGM) at Borneo Convention Centre Kuching (BCCK).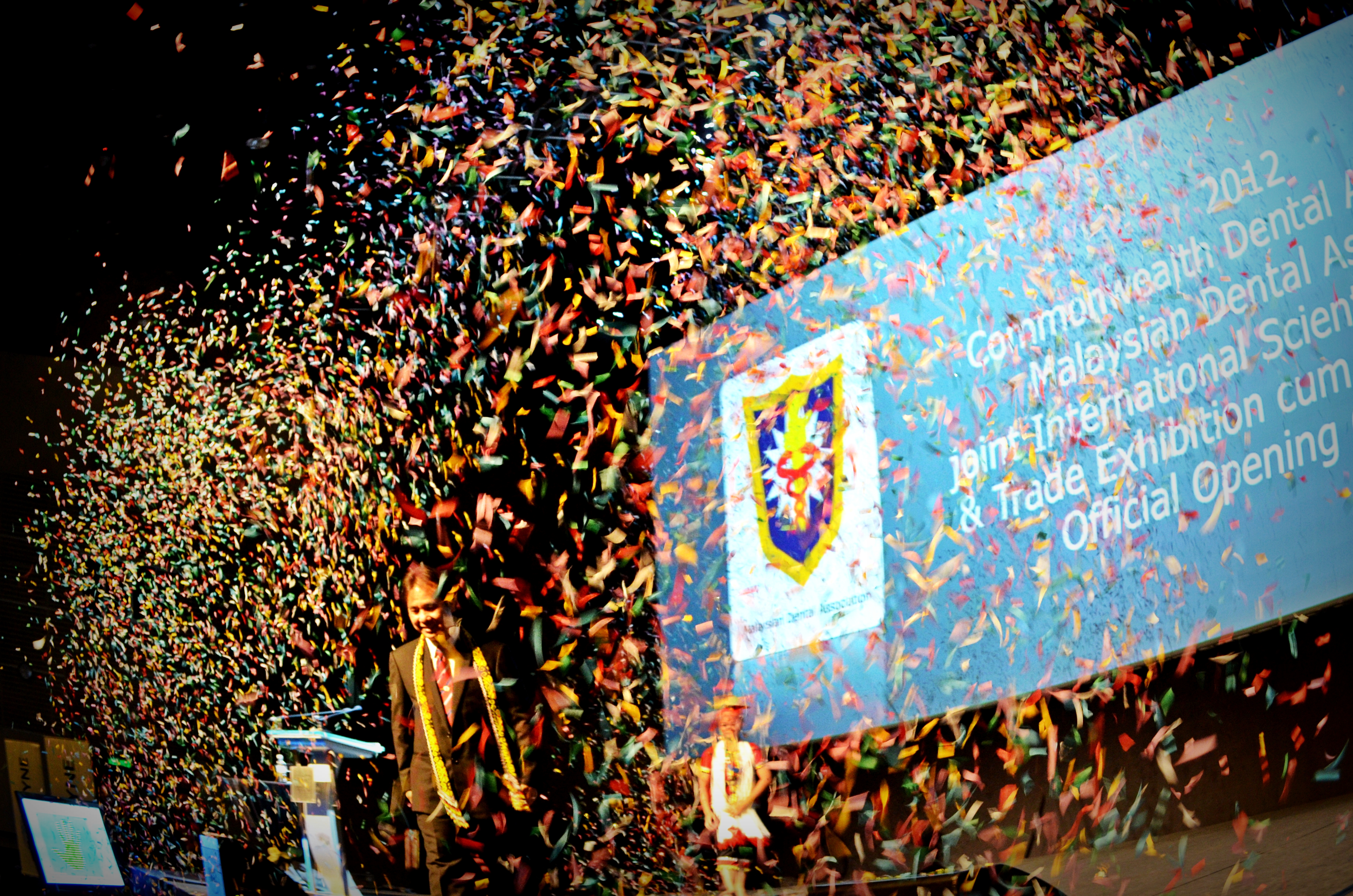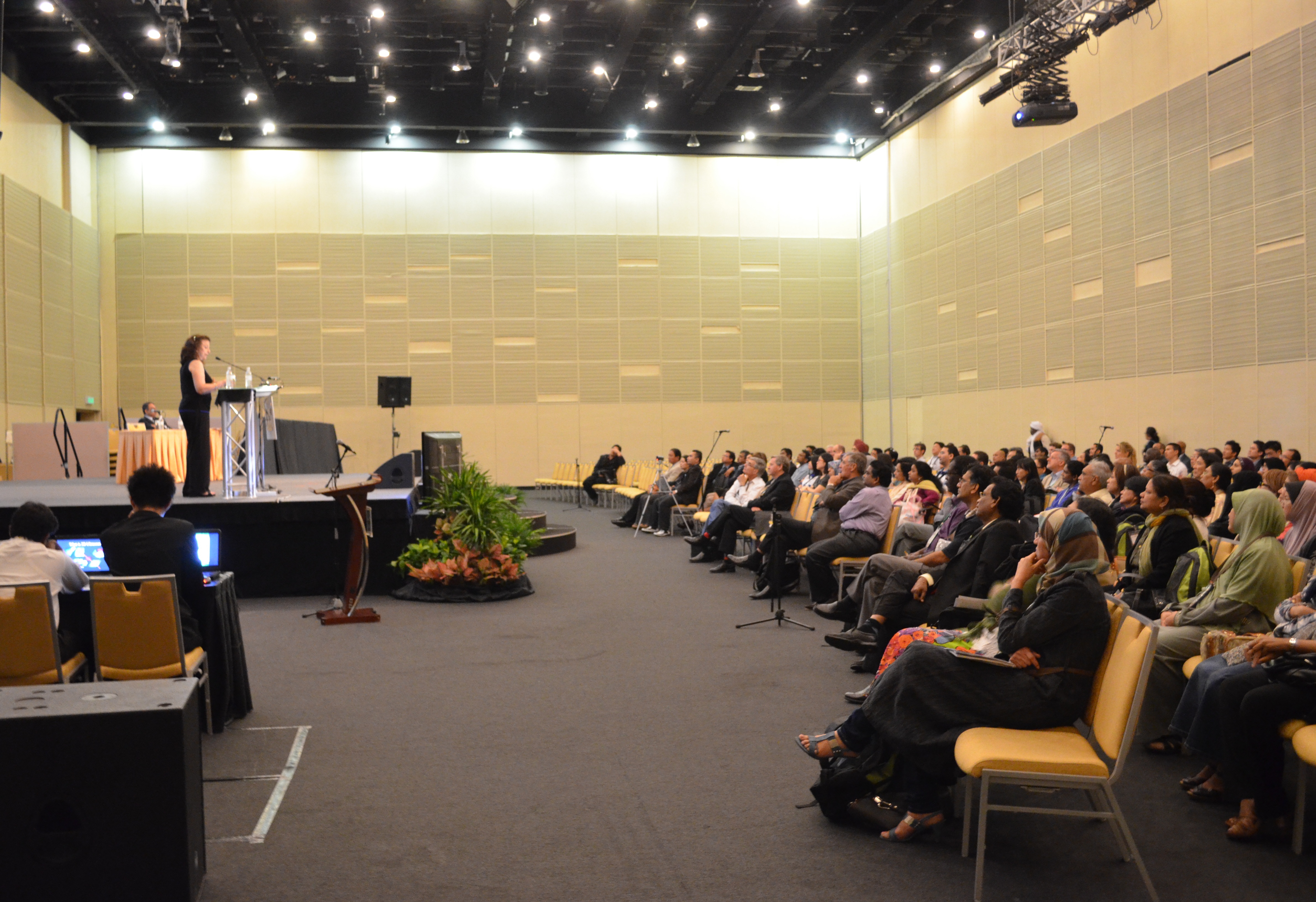 June 08

RCOG (Royal College of Obstetricians and Gynaecologists) 10th International Scientific Congress
September 08

14th Asia Pacific Congress of Paediatrics (APCP) in 2012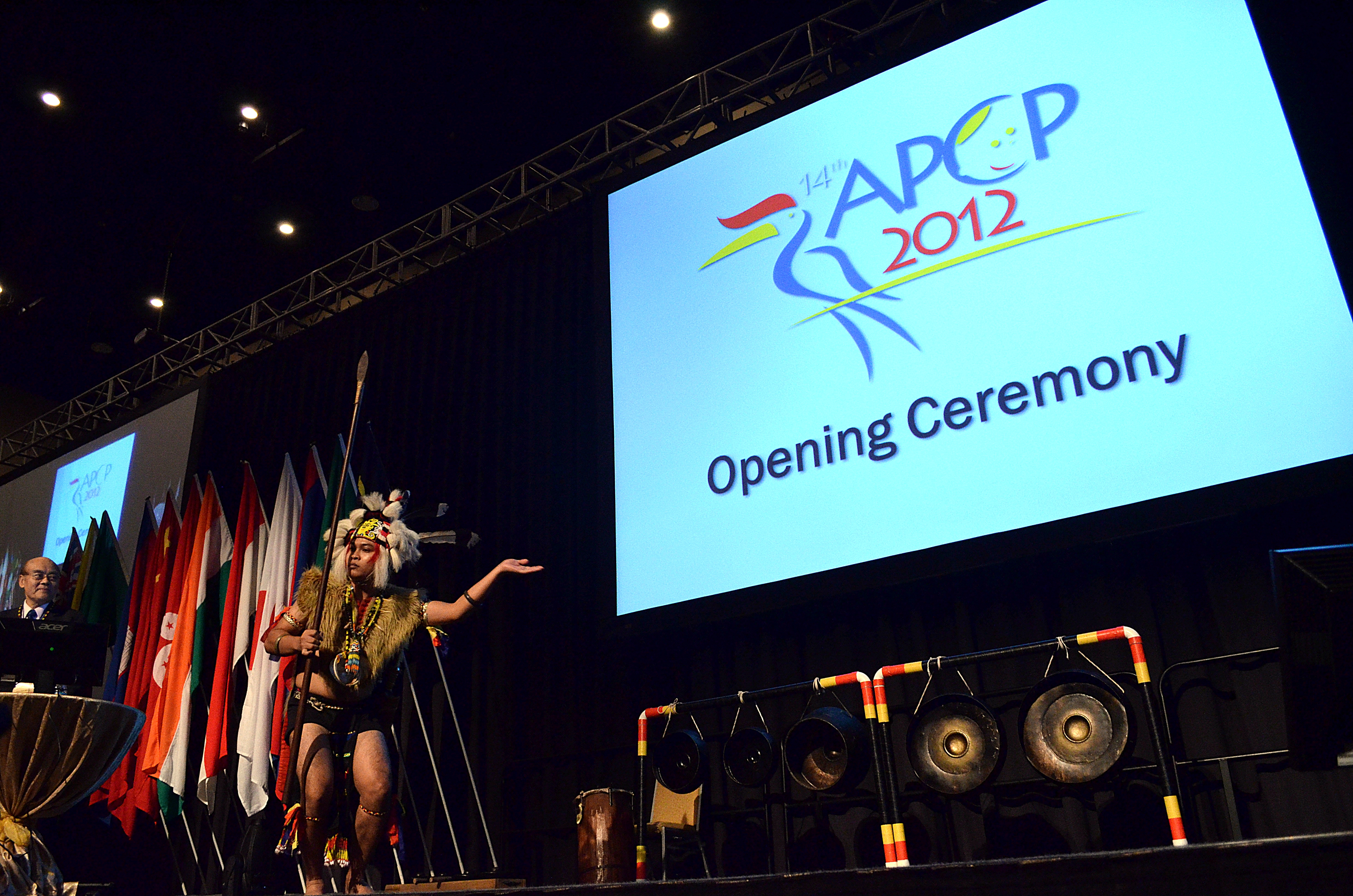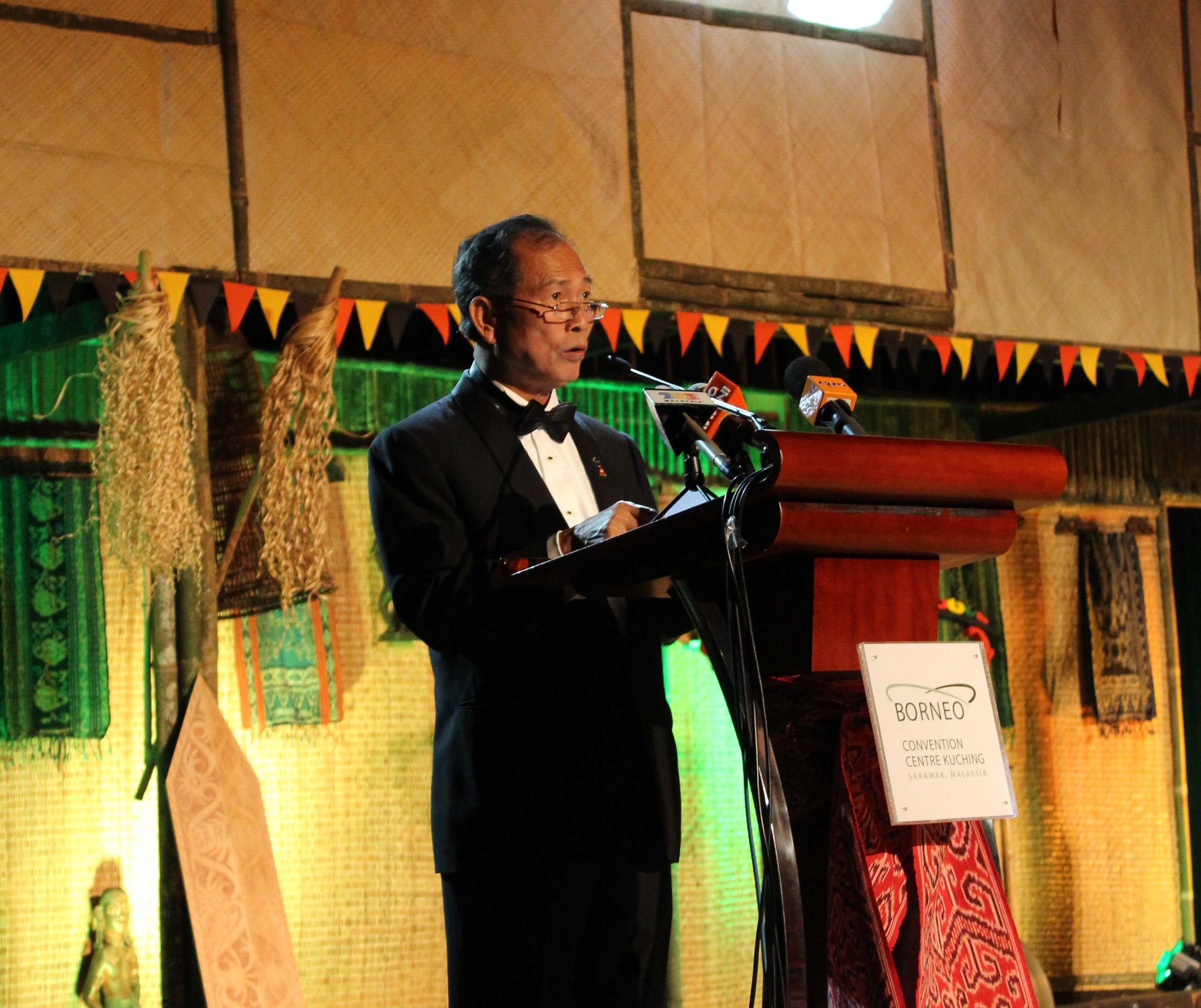 November 24

6th Anak Sarawak Appreciation Award, 2012
December 05

Hari Perkhidmatan Awam 2012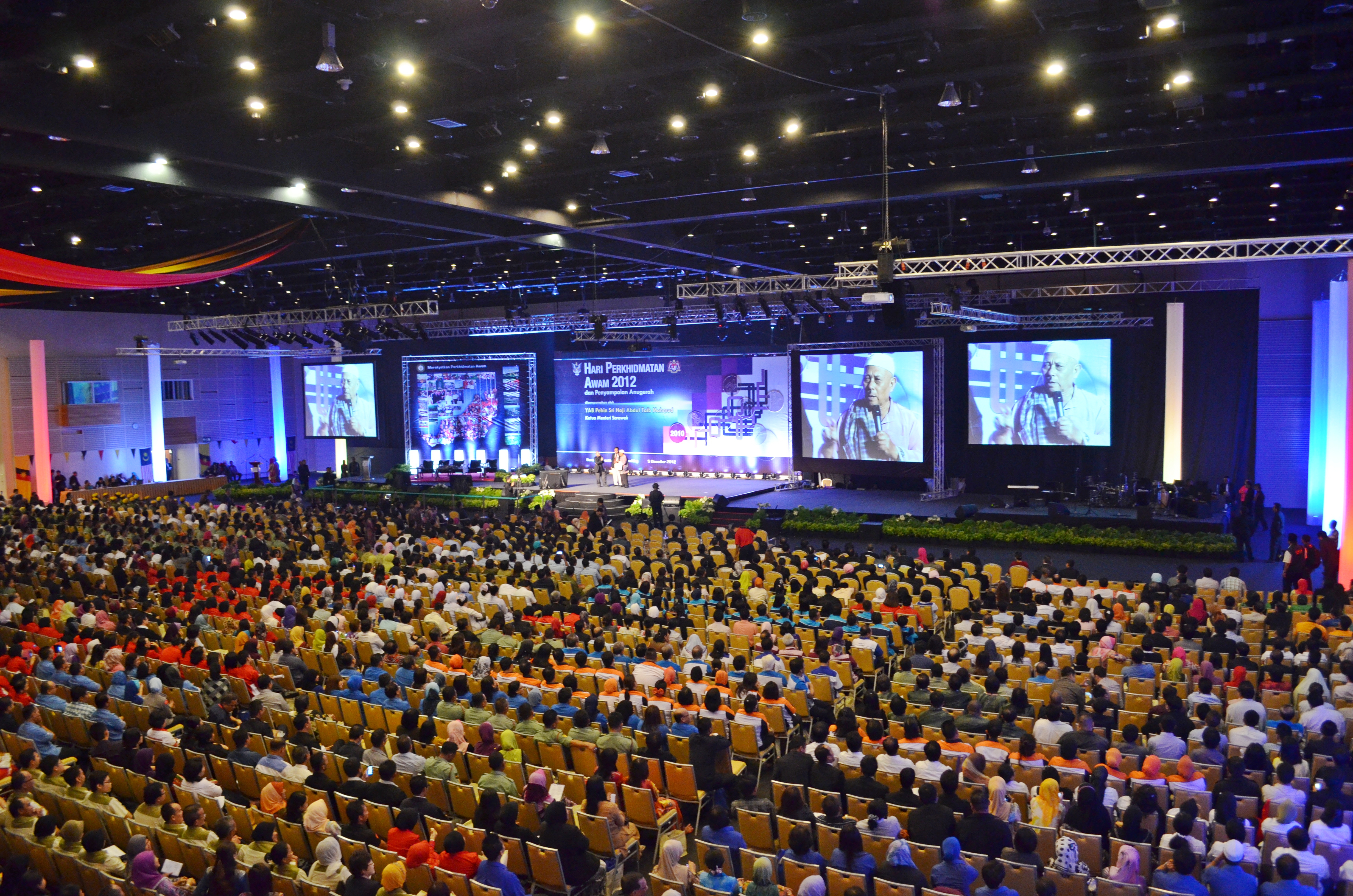 2013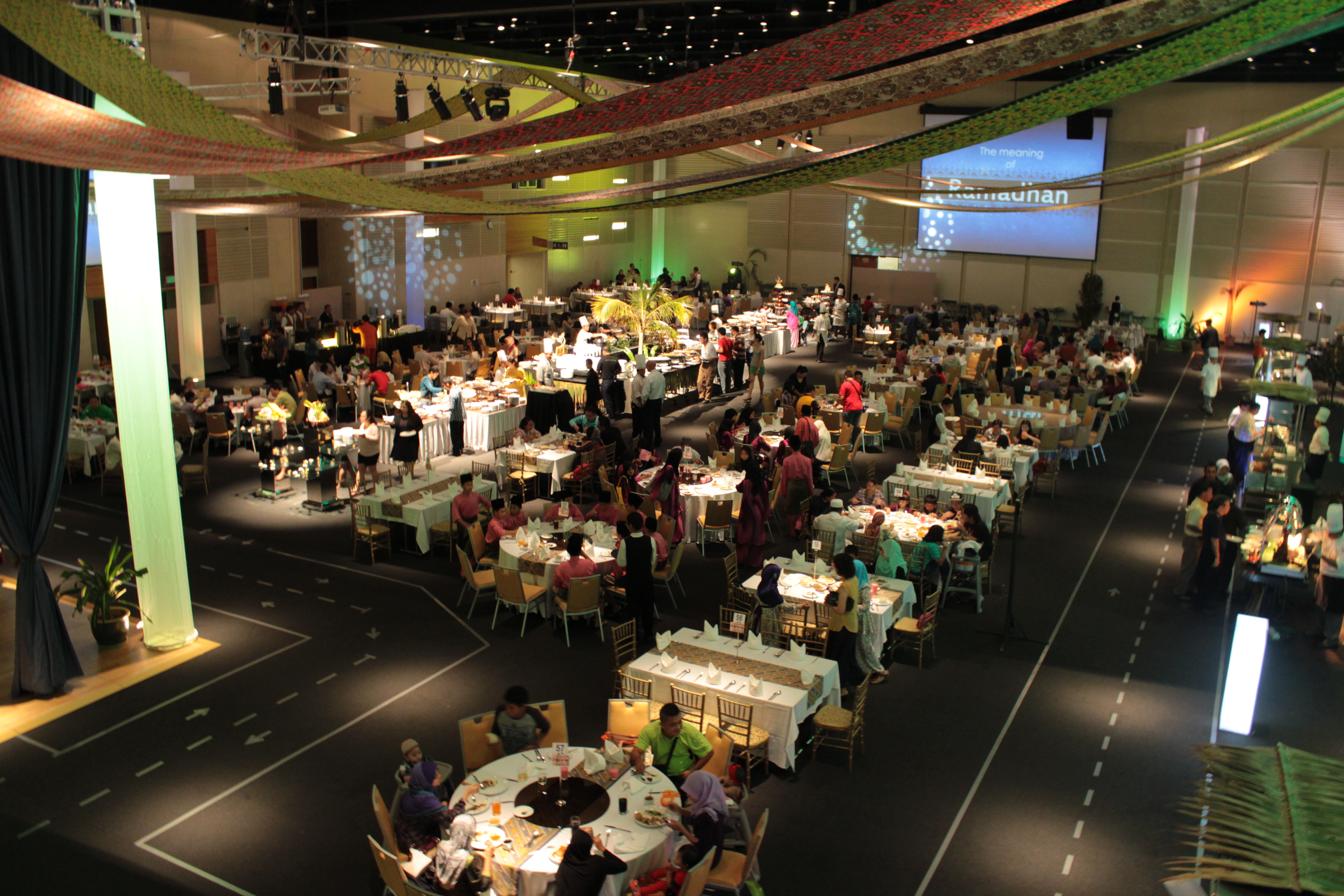 "Juh Sungkei di BCCK" Ramadan Buffet in 2013
March 30

ASEAN International Film Festival & Award AIFFA 2013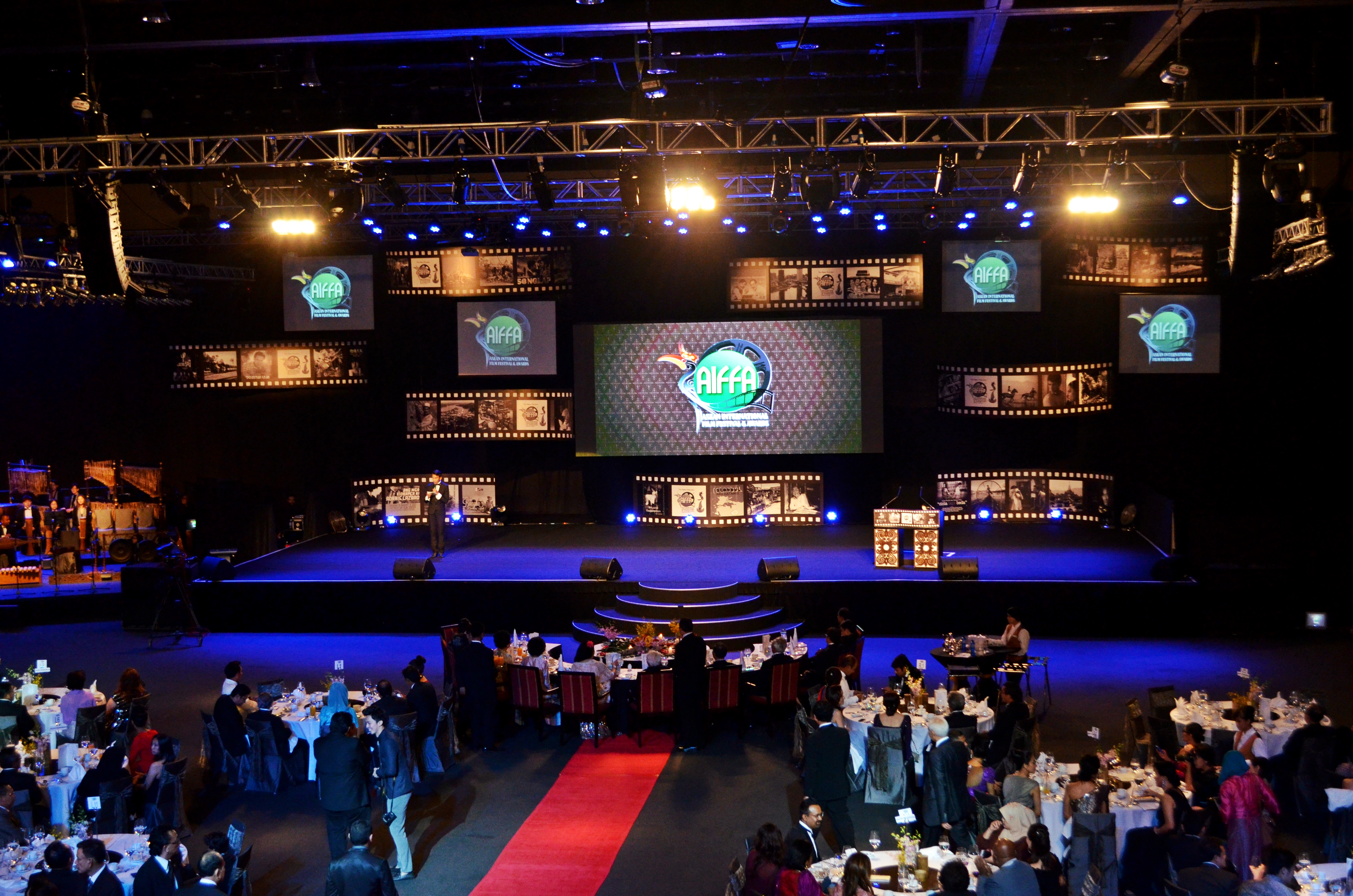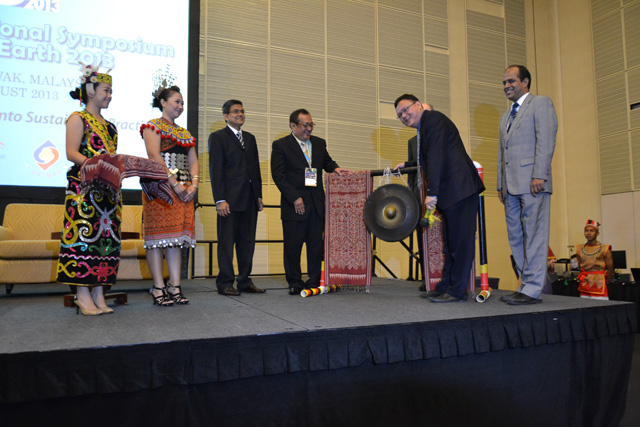 August 24 - 29

The 8th International Symposium on Digital Earth 2013 (ISDE2013) jointly organized by the International Society for Digital Earth (ISDE), Universiti Teknologi Malaysia (UTM) and Universiti Malaysia Sarawak (UNIMAS) was held with great success at the Borneo Convention Centre Kuching
October 21

The Parti Pesaka Bumiputera Bersatu (PBB) Triennial Convention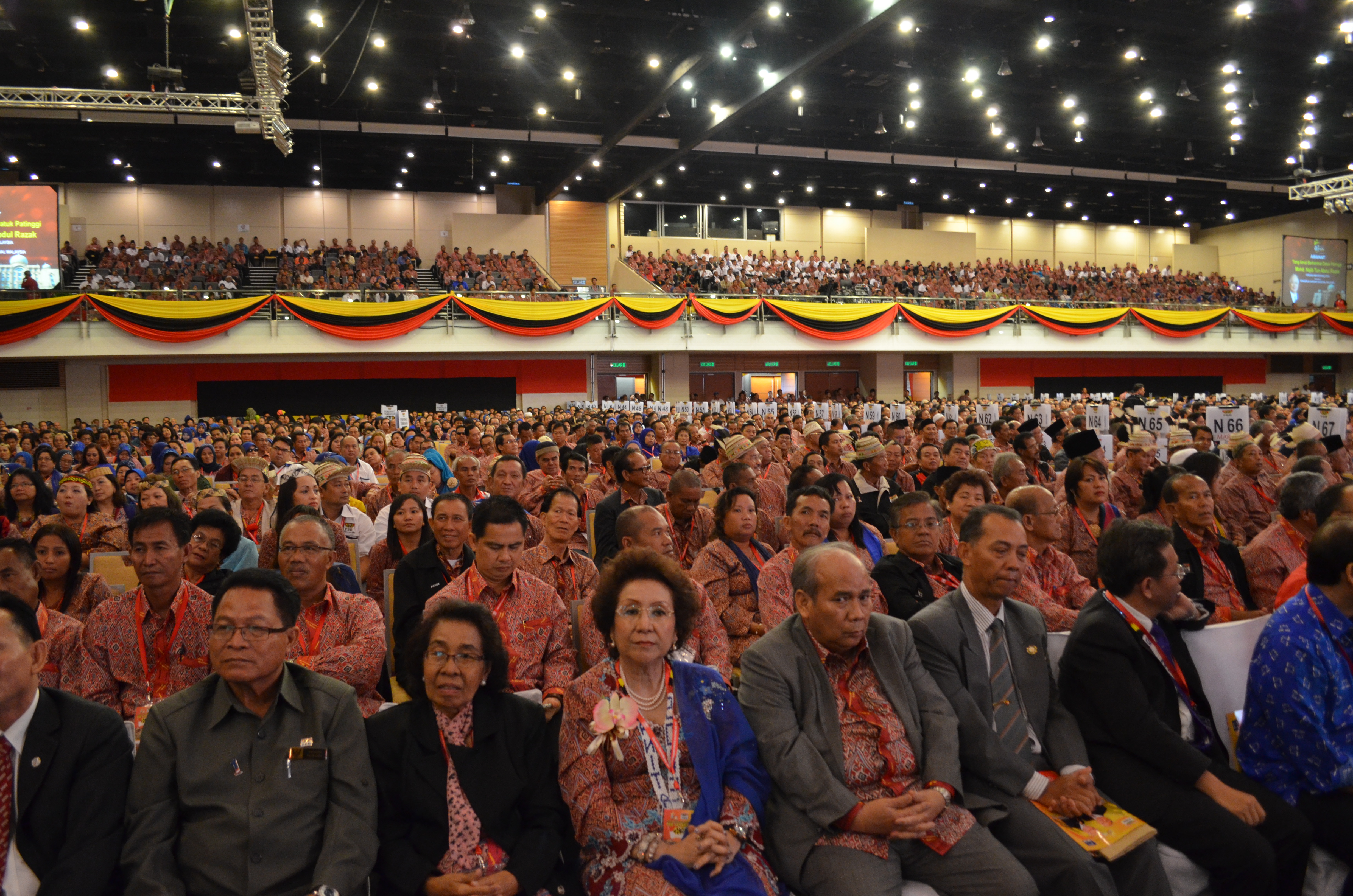 2014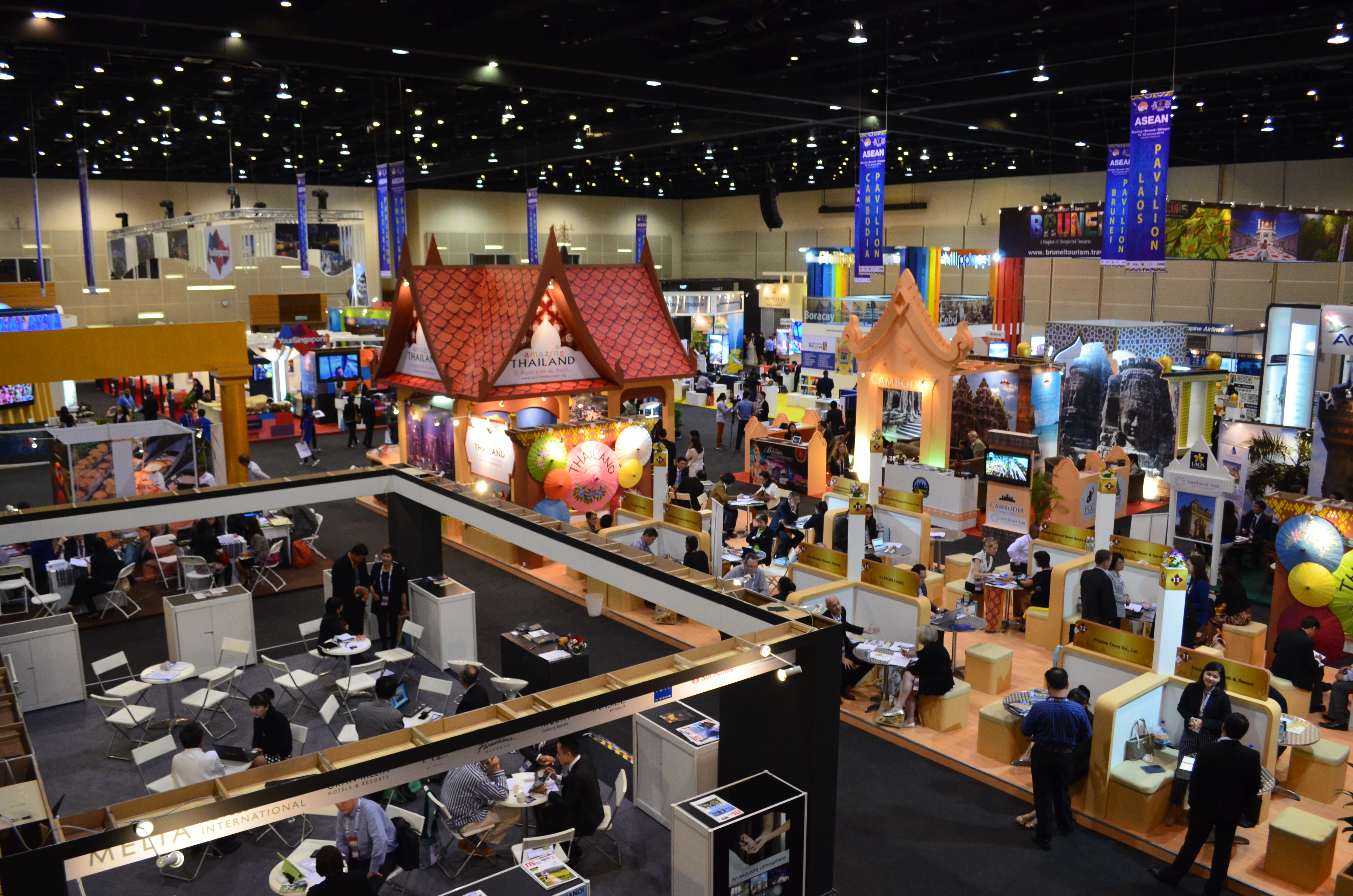 January 16 - 23

ASEAN Tourism Forum (ATF) marked the 33rd anniversary of this event since its inauguration in Malaysia in 1981.
May 21 - 24

WONCA Asia Pacific Regional Conference 2014 by The World Organisation of Family Doctors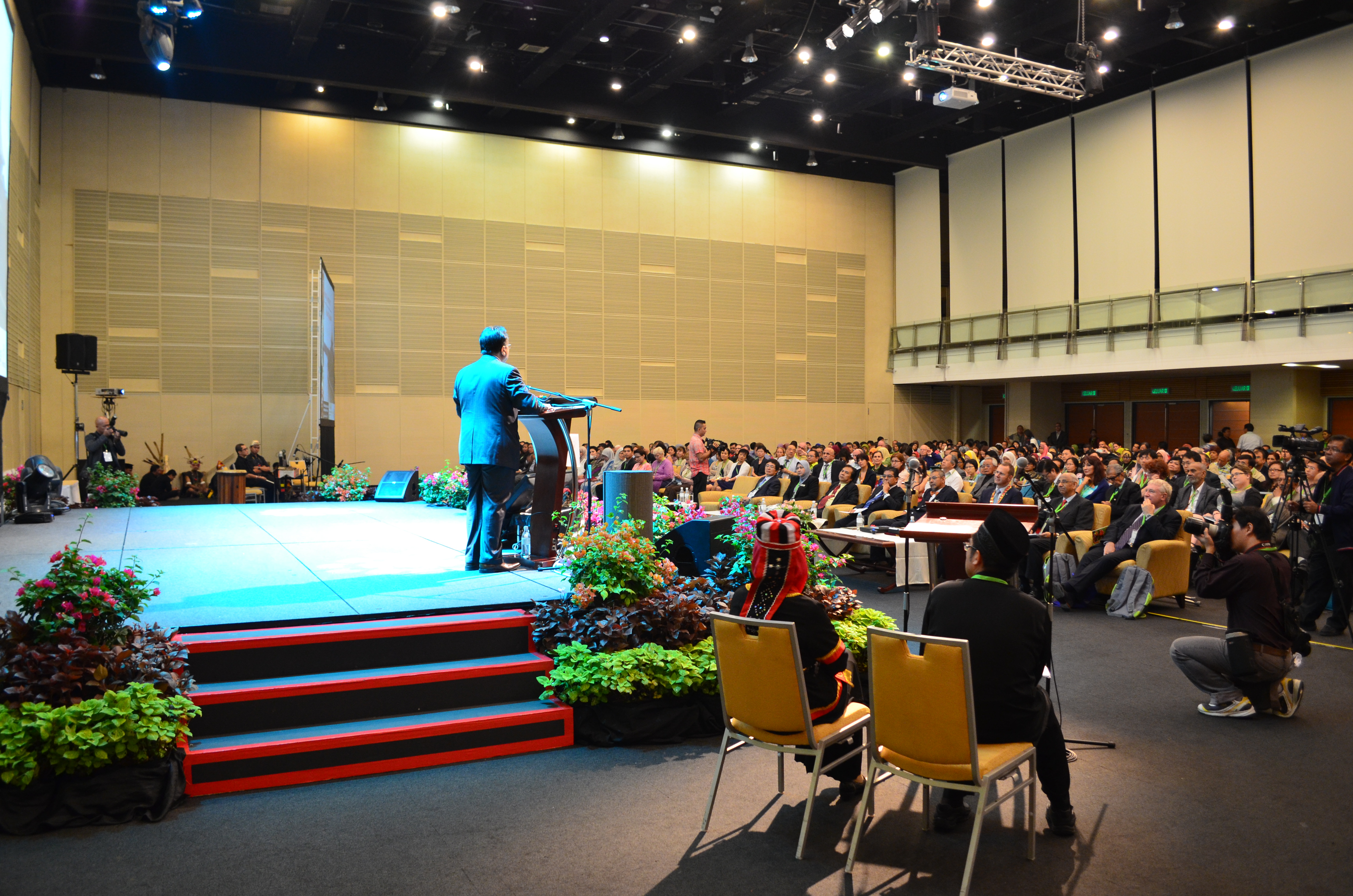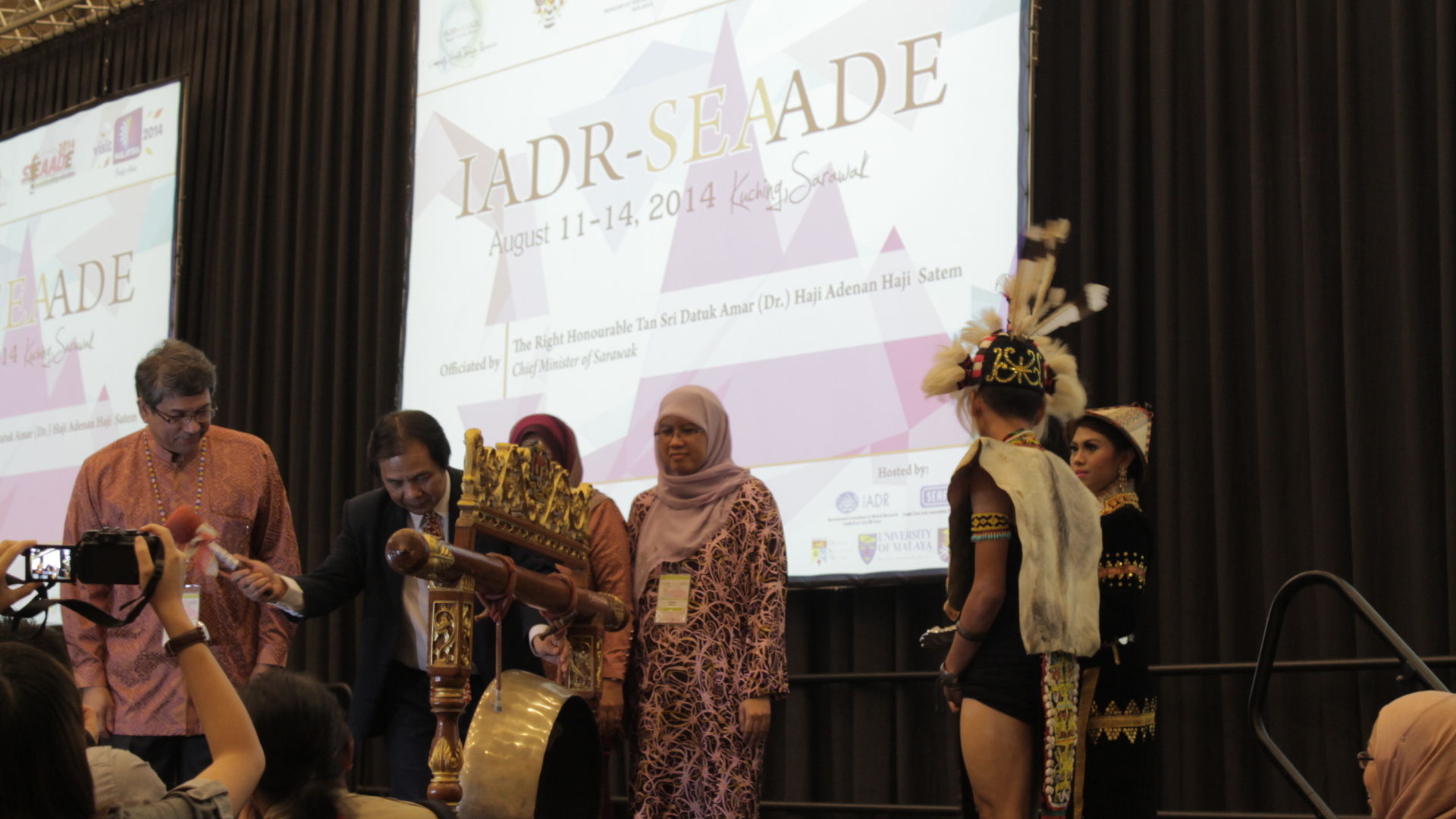 August 11 - 14

The 25th Annual Scientific Meeting for the South East Asia Association for Dental Education (SEAADE) and the 28th Annual Scientific meeting for the International Association for Dental research South East Asia (IADR SEA) took place consecutively and were held jointly from 11-14 August in 2014.
August 28 - 30

The 23rd MELTA International Conference, organised by the Malaysian English Language Teaching Association.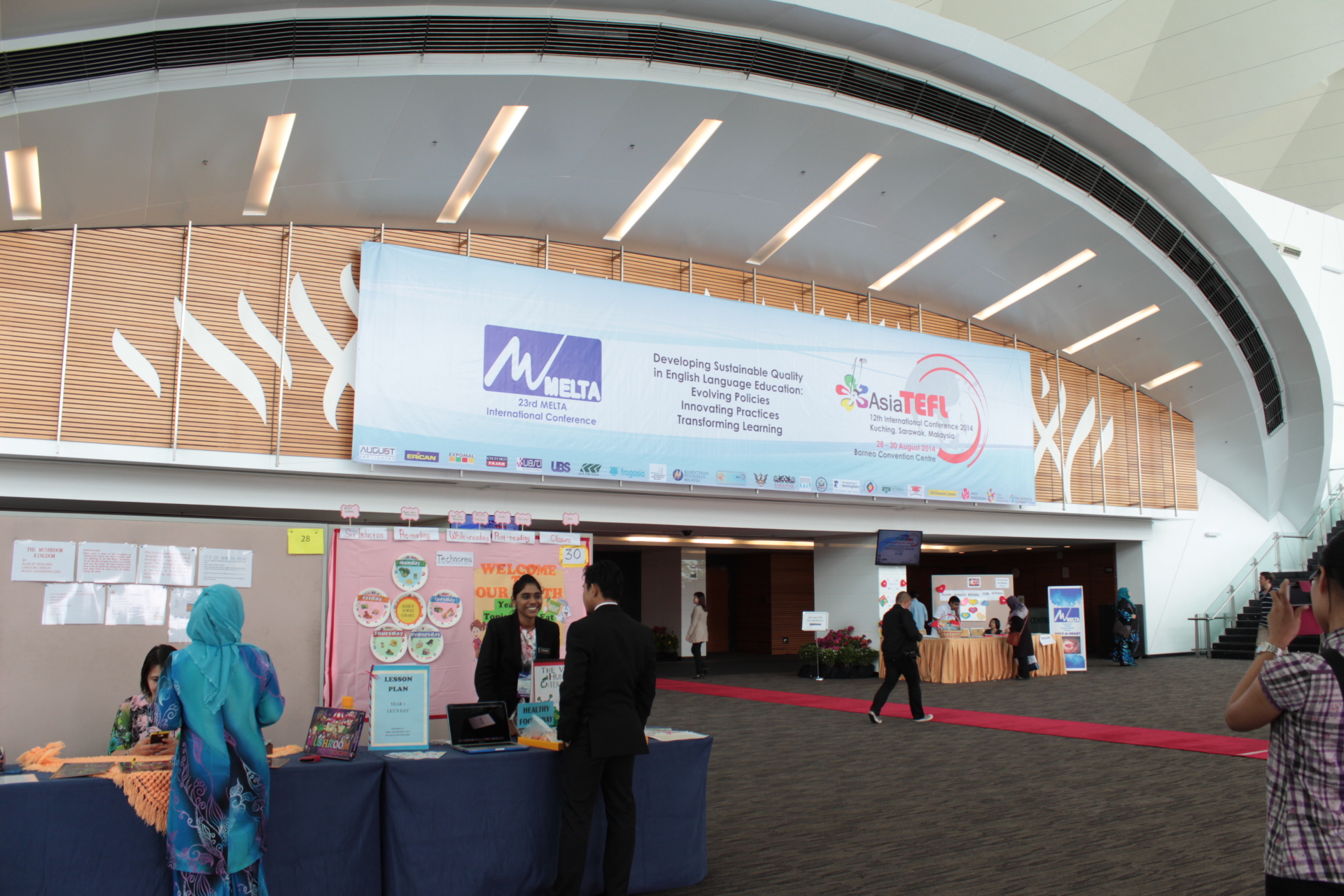 2015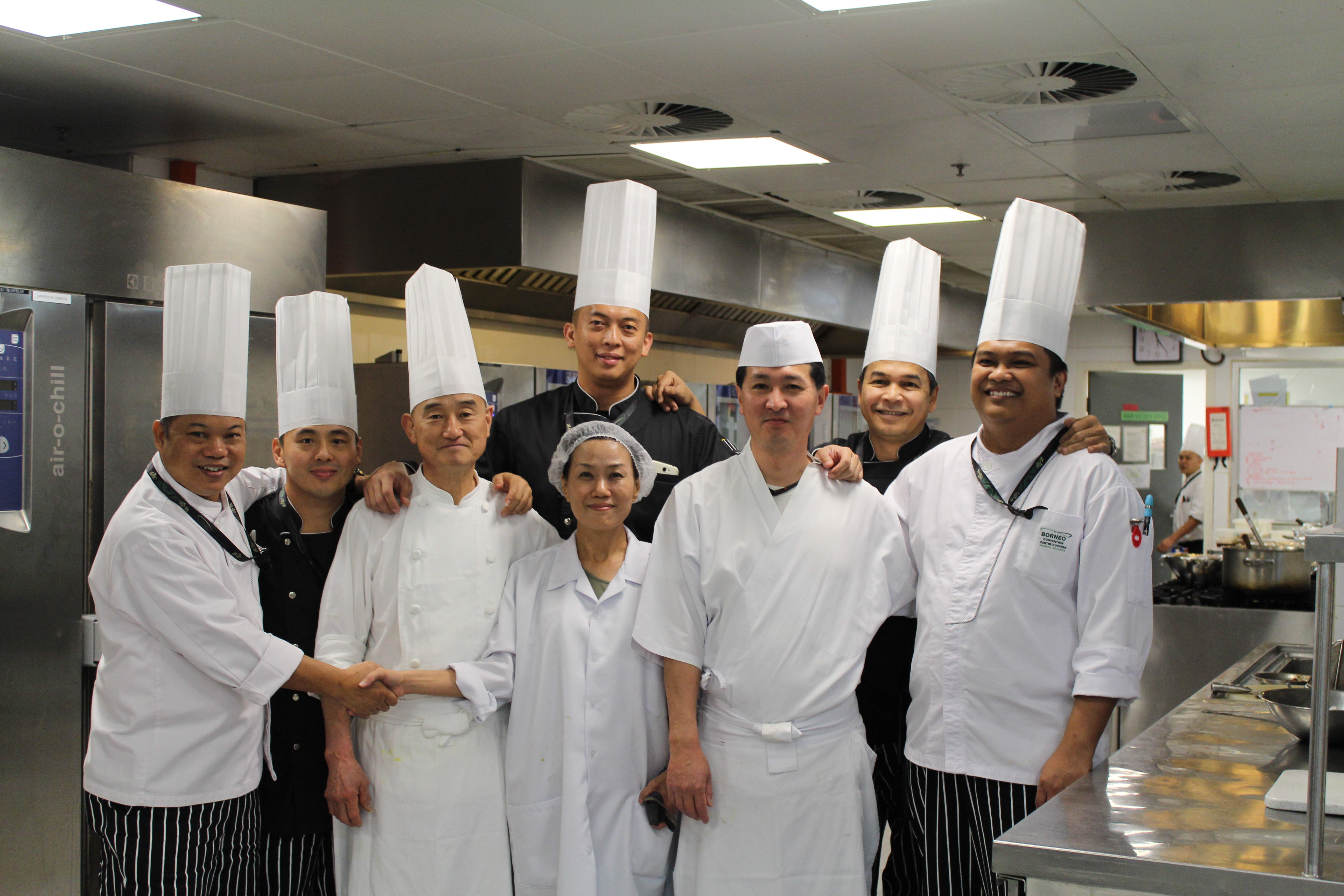 BCCK Held a Japanese Chef Exchange Programme, offering our chefs the opportunity to learn Japanese cuisine preparation from the best of the best.
March 06 - 07

Sarawak Career and Training (SCaT) Fair 2015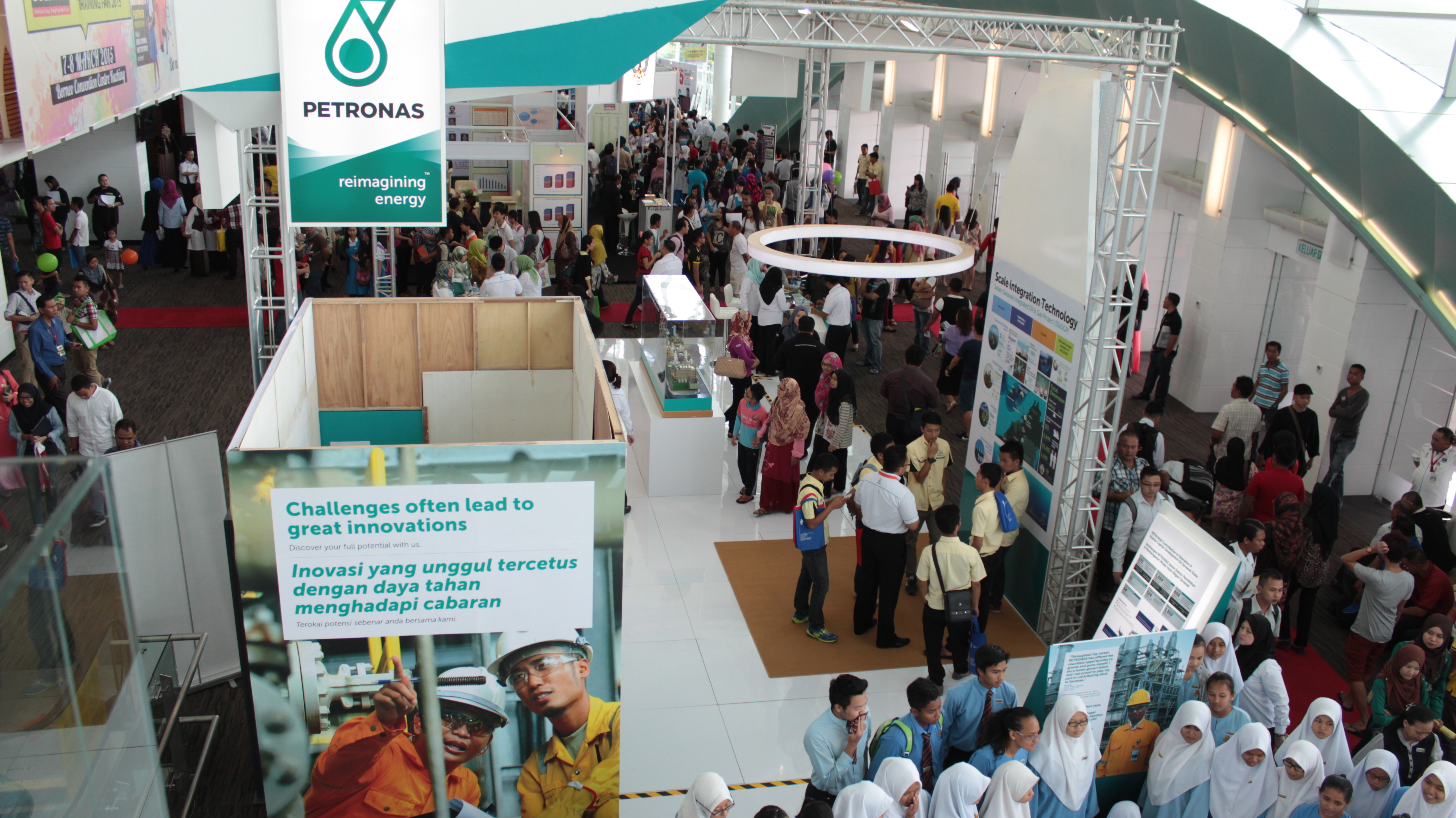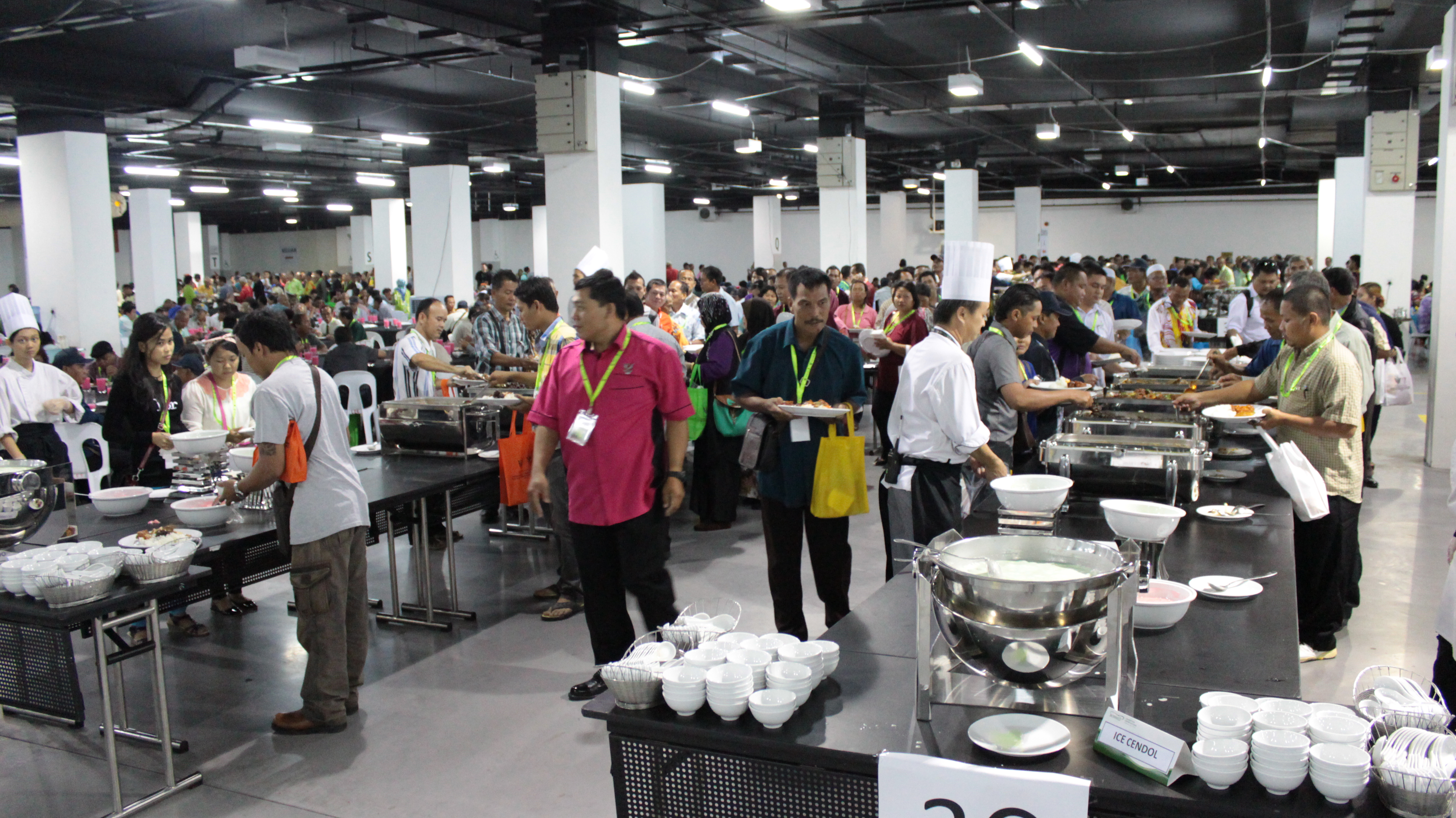 March 18

Persidangan Pekebun Kecil dan Usahawan Komoditi Kebangsaan 2015
March 23

The 6th edition of the Borneo post International Education Fair (BPIEF)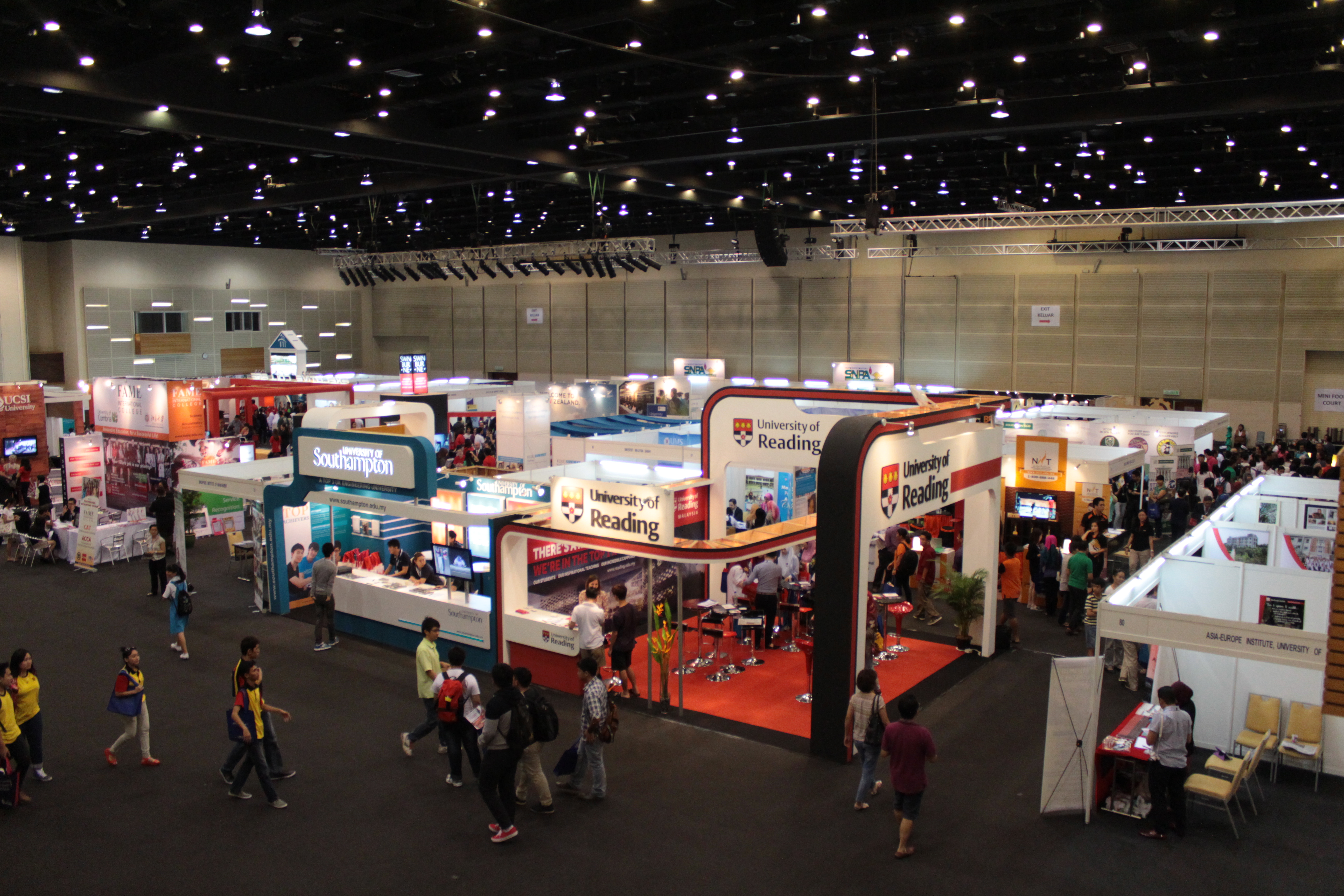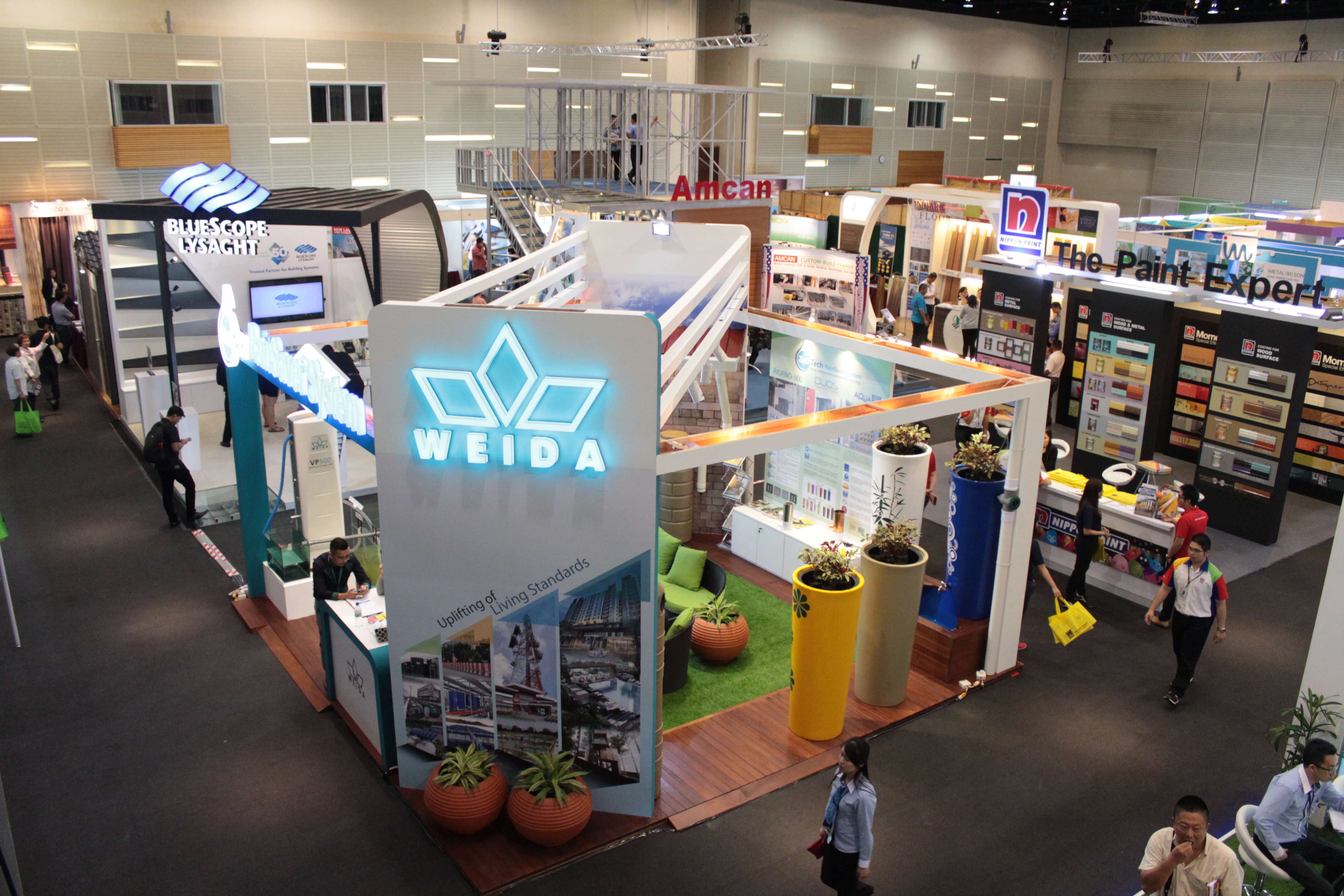 March 27 - 29

Buildings Trade Show (BTS)
April 09 - 11

ASEAN International Film Festival & Award AIFFA 2015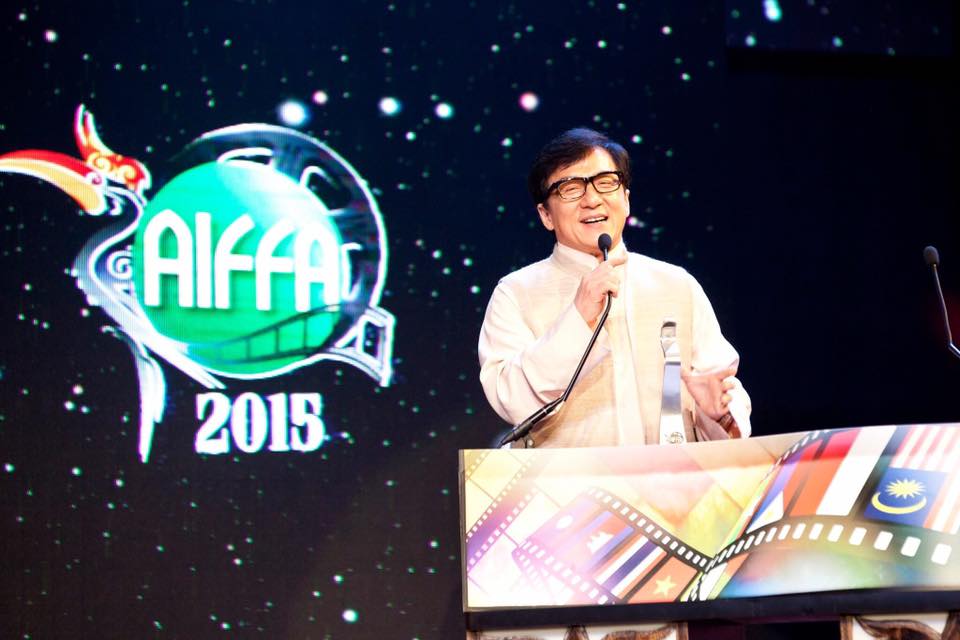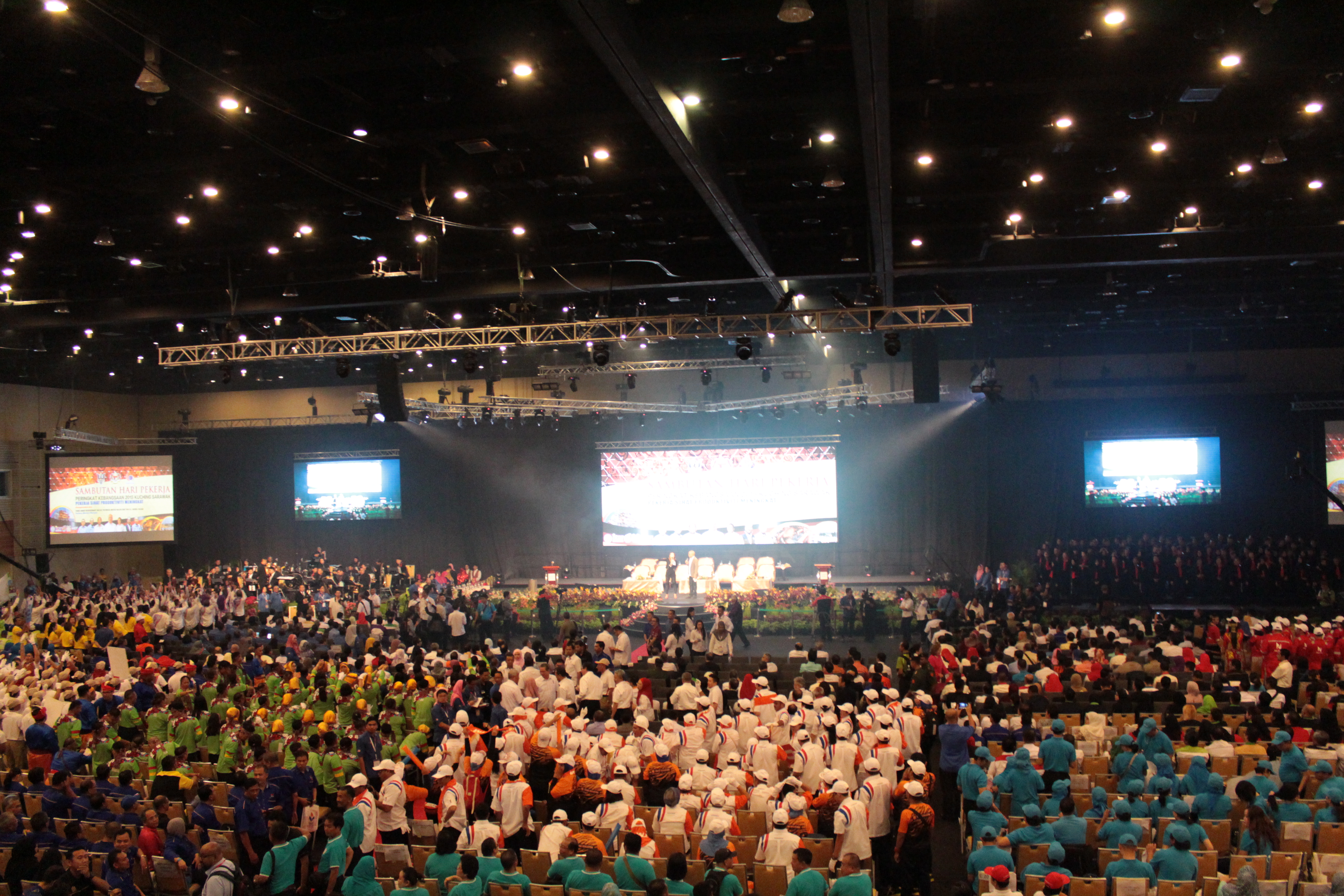 June 06

24th Asian & Oceanic Congress of Obstetrics & Gynaecology (AOCOG) 2015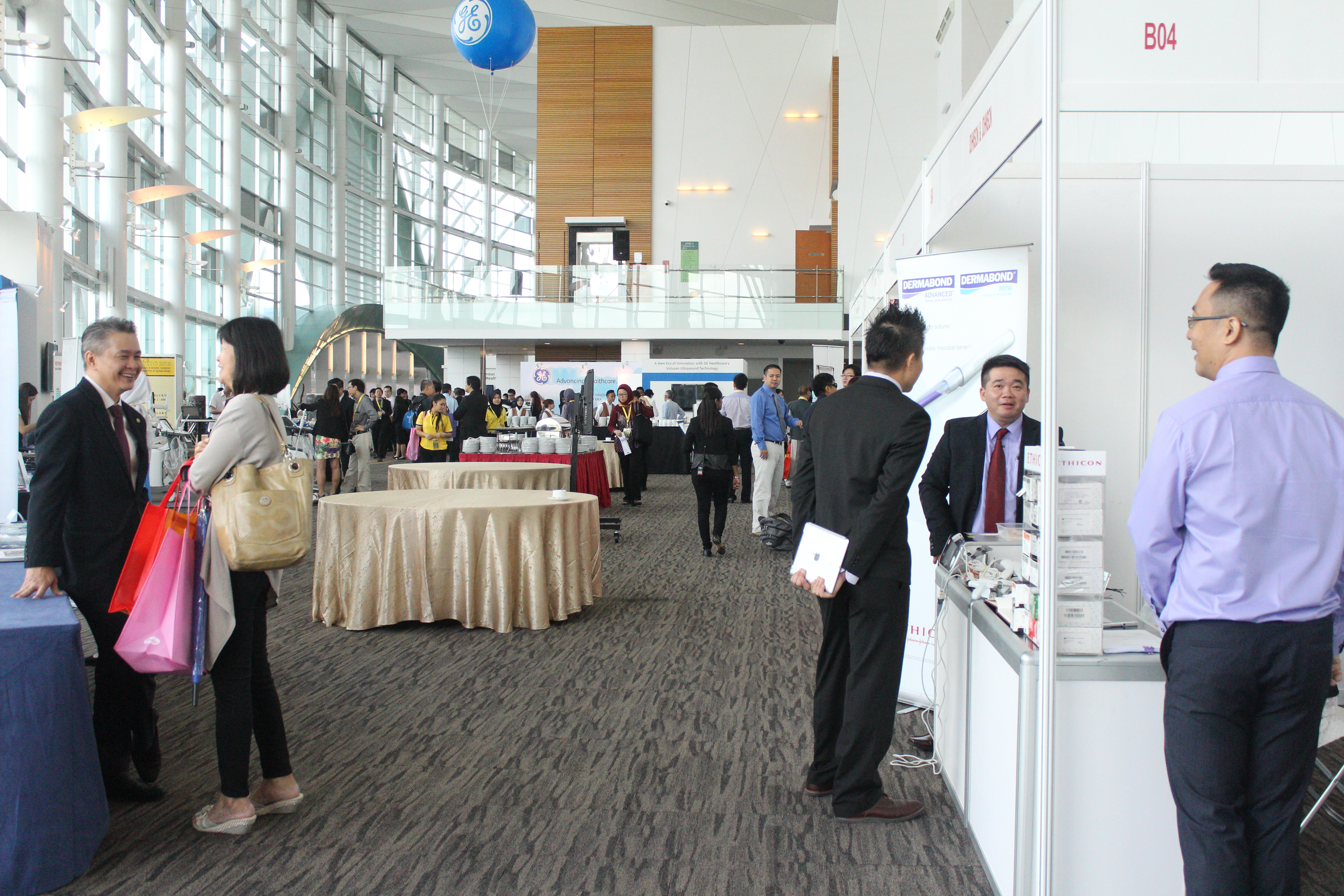 2016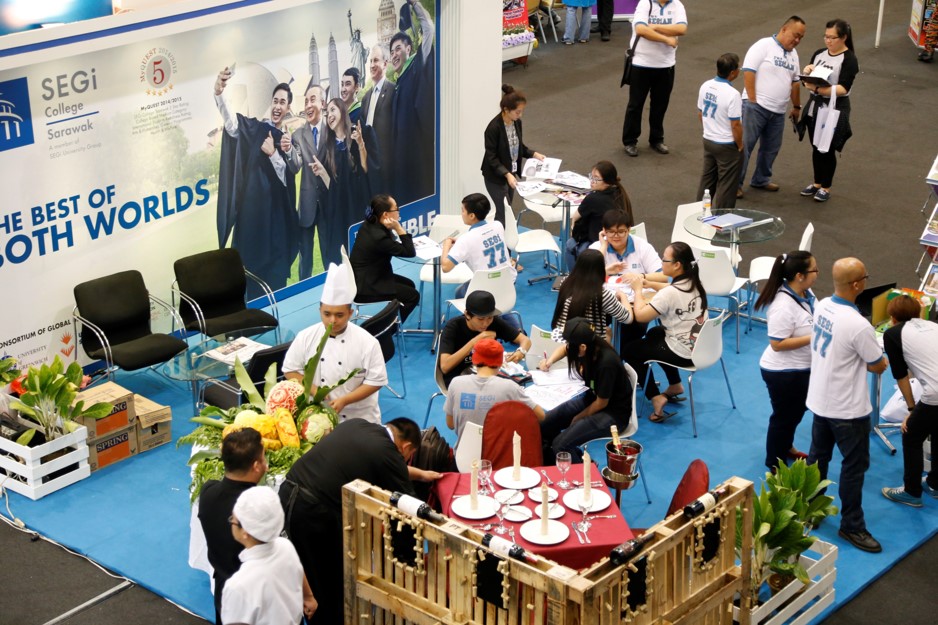 February 27 - 28

The Borneo Post International Education Fair 2016 took place in BCCK, bridging the gap between school-leavers and their future education prospects.
August 15 - 20

The International Conference on Chemistry Education, or ICCE, is a biennial chemistry education conference of the International Union of Pure and Applied Chemistry (IUPAC) that is being held all over the world. The 24th edition of the ICCE was held in BCCK.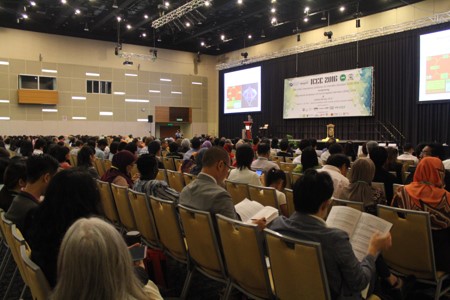 October 10 - 12

Special Asian and Oceanic Society for Paediatric Radiology (AOSPR) Congress 2016. The theme for the pre-congress was "Back to Basics", with the main congress theme being "Something for Everyone", which covered a variety of common and challenging imaging topics for everyone to benefit from.
November 13 - 16

55th ICCA Congress was held in BCCK, with local and international delegates attending from all around the globe.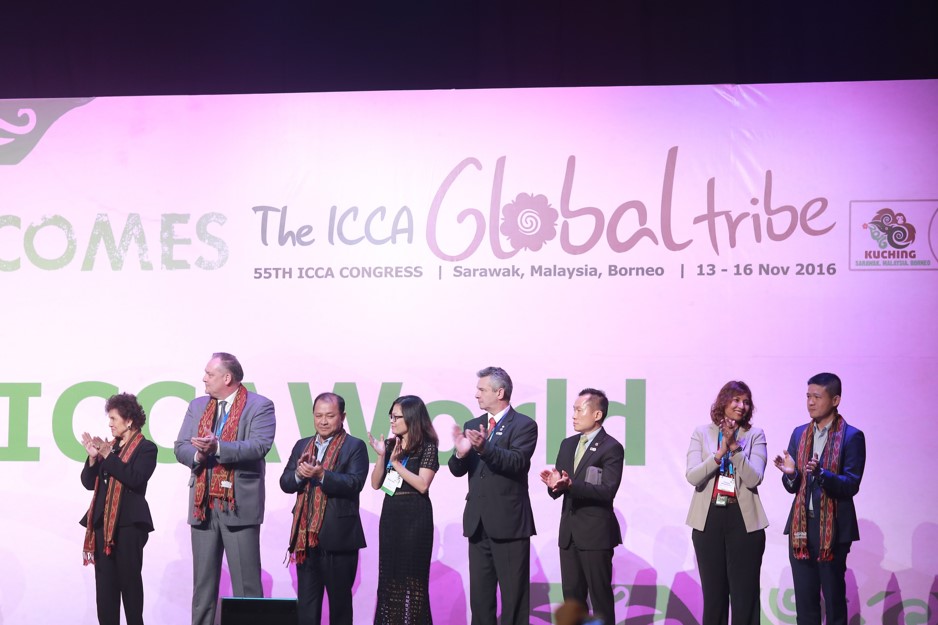 2017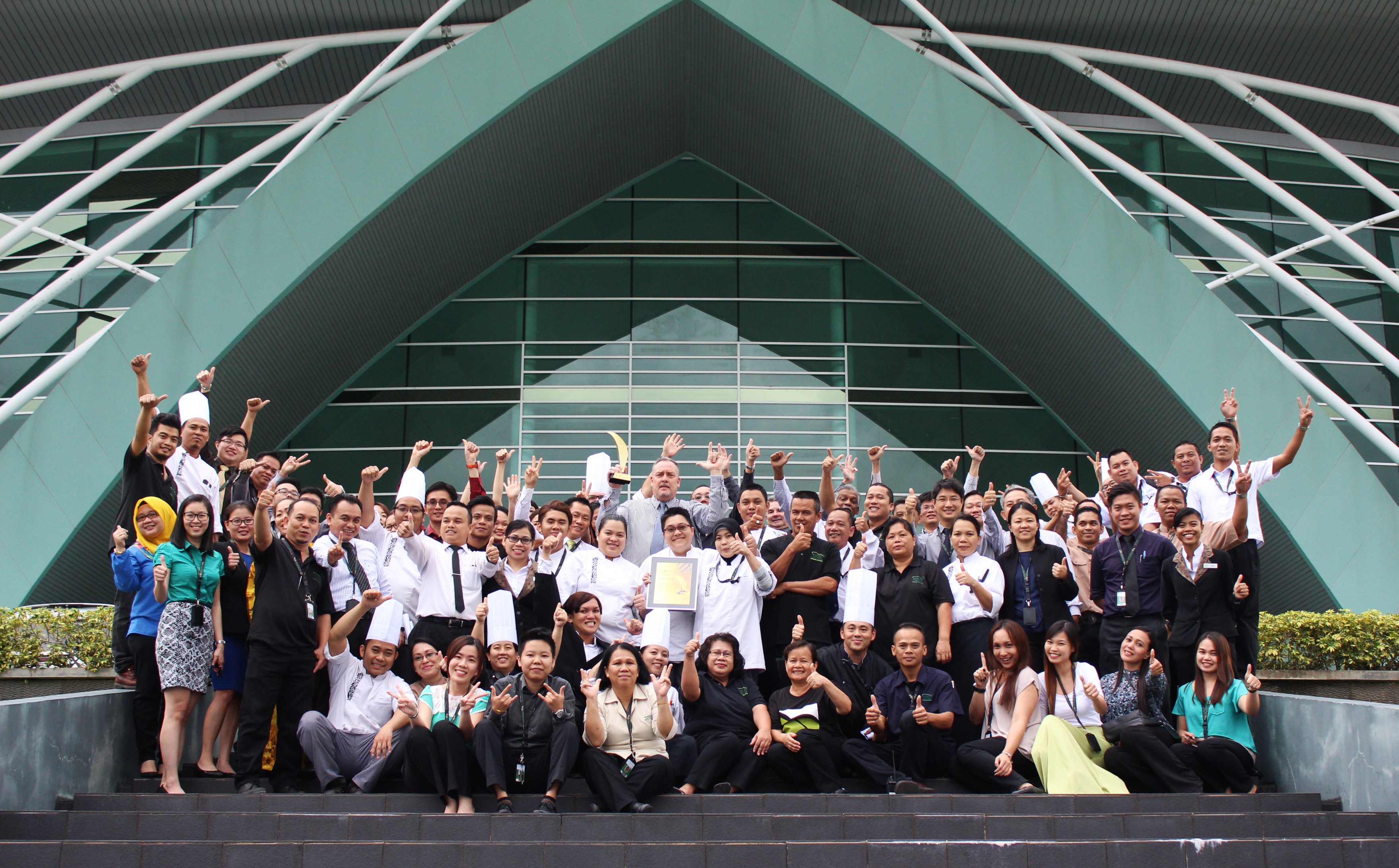 In 2017, the Borneo Convention Centre Kuching was named one of the 17 finalists at the International Association of Convention centre (AIPC) Apex Award. The Centre was also named as one of the winners of the Malaysia Best Employer Brand Awards.
The Borneo Convention Centre Kuching won two Business Events Awards of Excellence, or raWr (Recognsing Award Winning Results) Awards in 2017.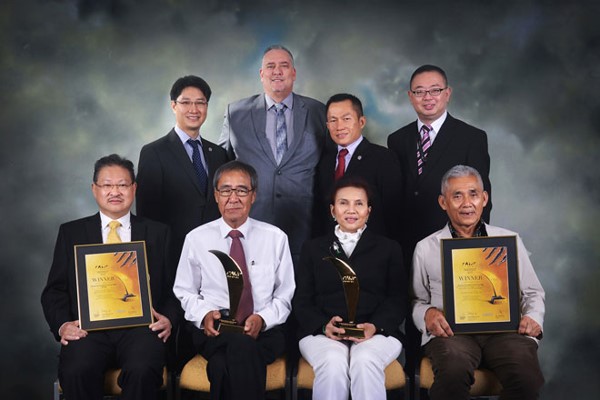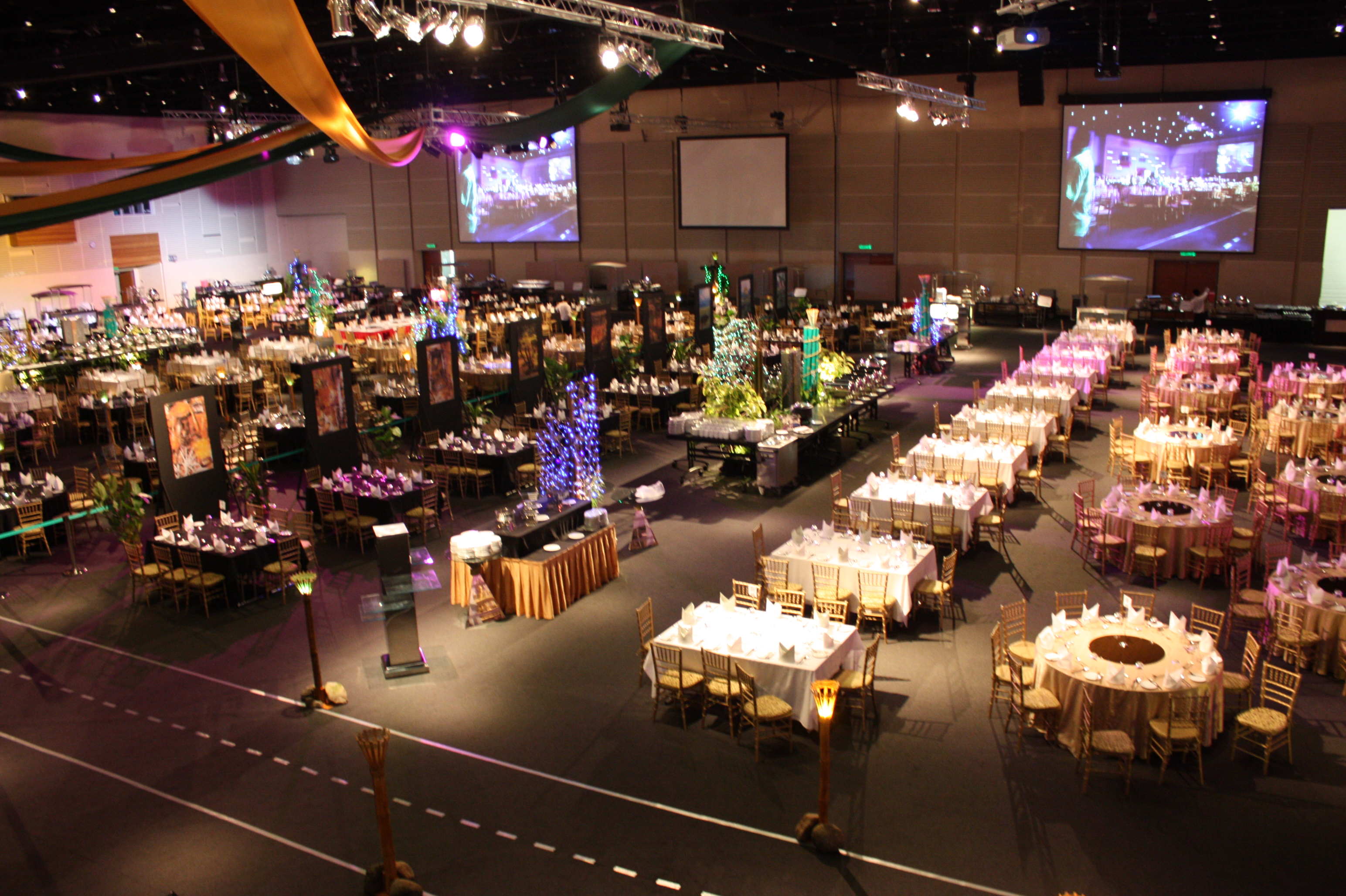 "Juh Sungkei di BCCK" Ramadan Buffet in 2011
March 11

Public Health Nursing Conference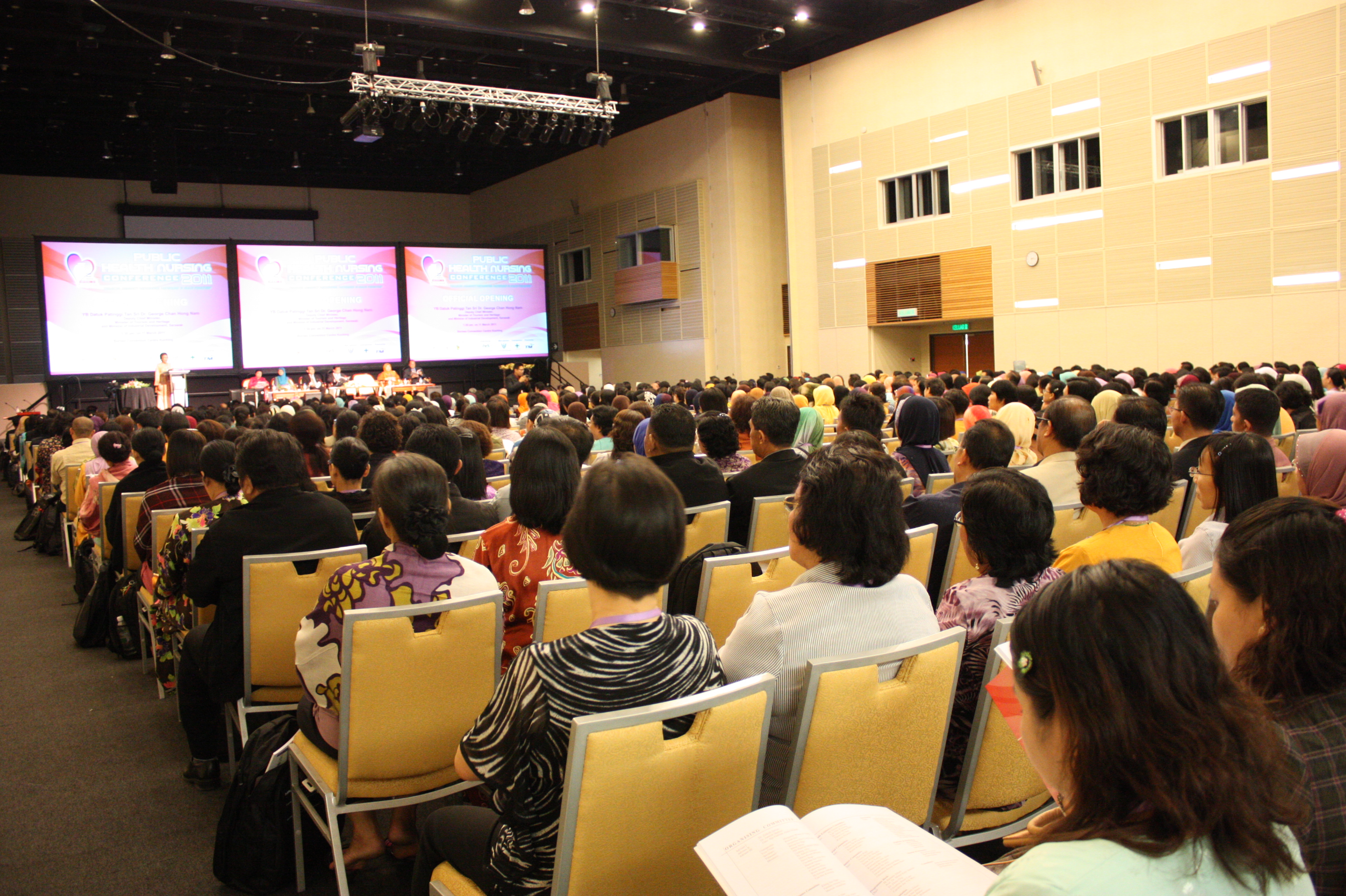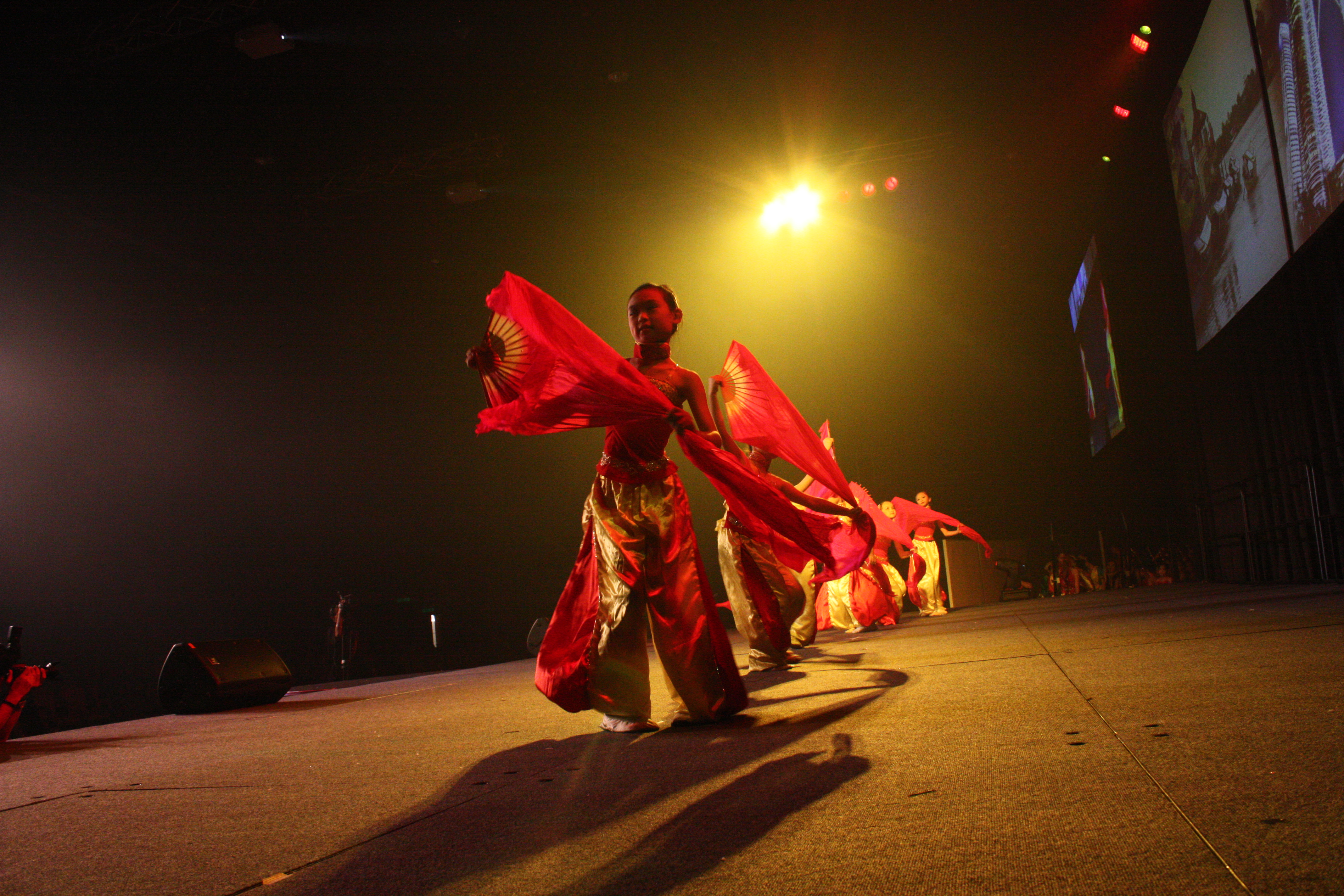 December 05

Kuching Buddhist Society Concert
December 22

Taiyo Yuden Annual dinner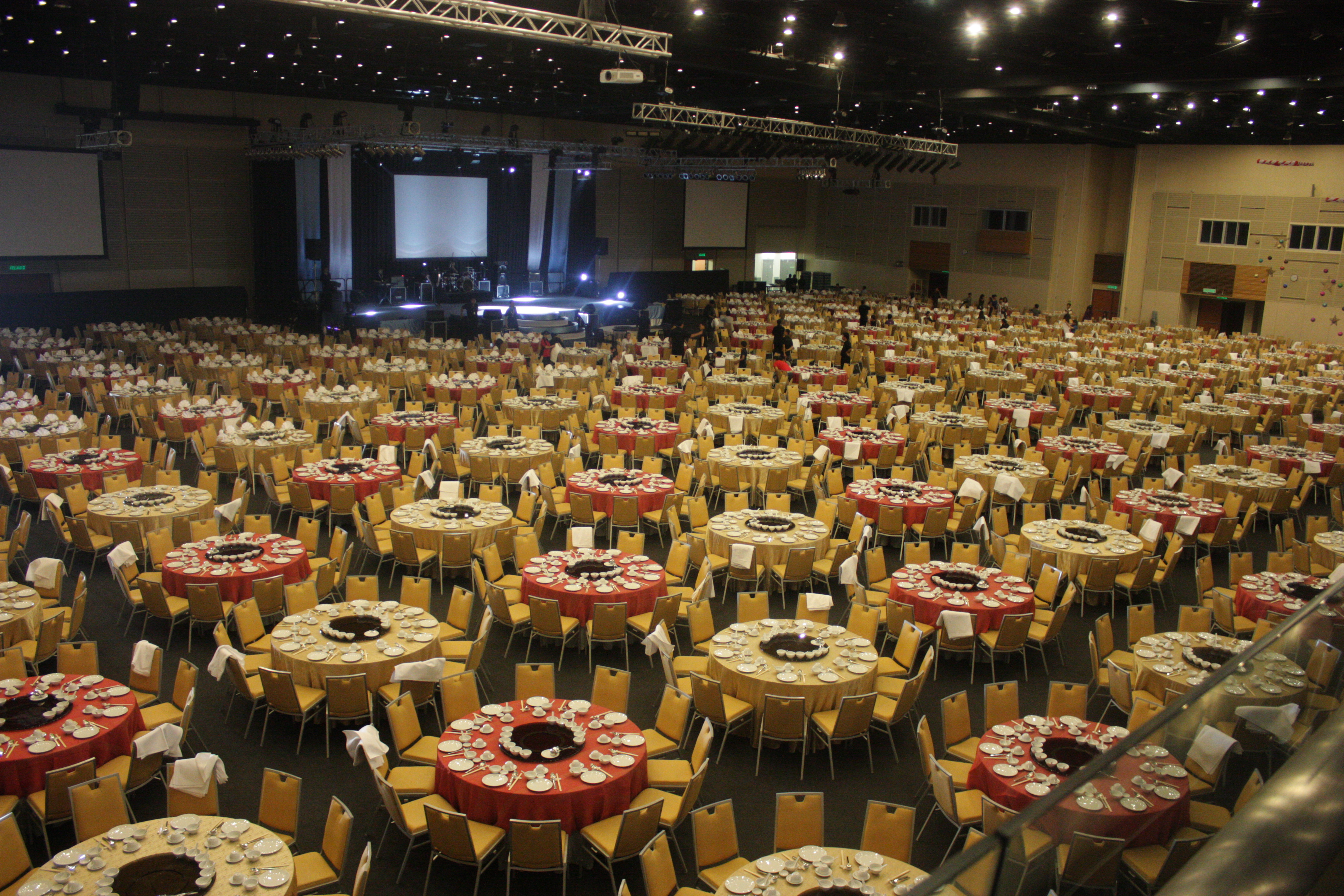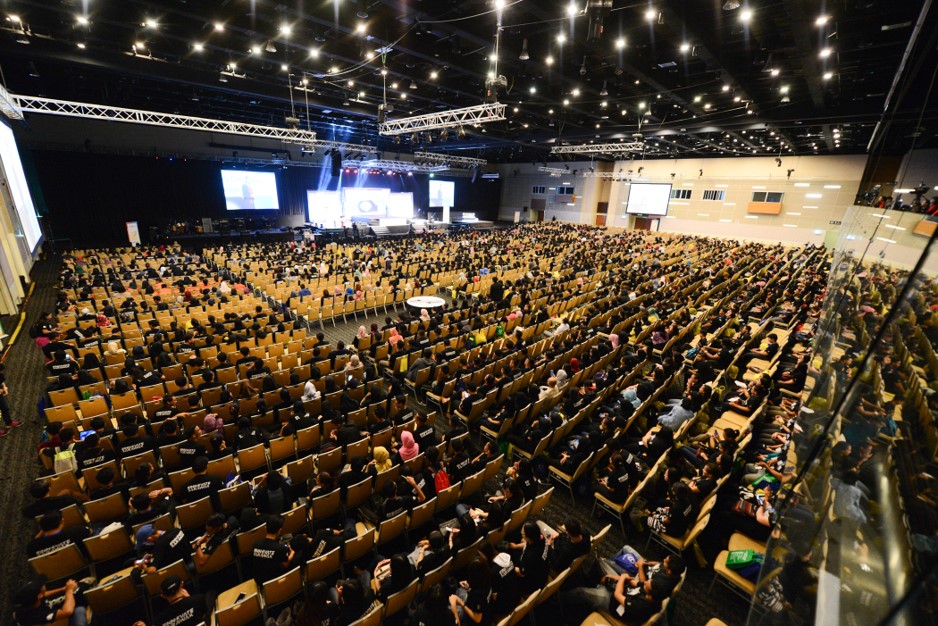 October 14

The Forum Belia TEGAS 2017, or the TEGAS Youth Forum is held in order to provide a platform for the Sarawak Government to channel information and State Government plans to the people, especially for the Youth, focusing on Youth development in relevant fields leading towards the Digital Economy goals of the State.
October 27 - 29

WorldSkills 2017 was an event where the Jabatan Pembangunan Kemahiran (JPK) Sarawak provided 50 exhibition sites to training and industry providers and one main site to promote the Sistem Persijilan Kemahiran Malaysia (SPKM) at the carnival, encouraging aspiring young Sarawakians to engage and master skills to enter the workforce.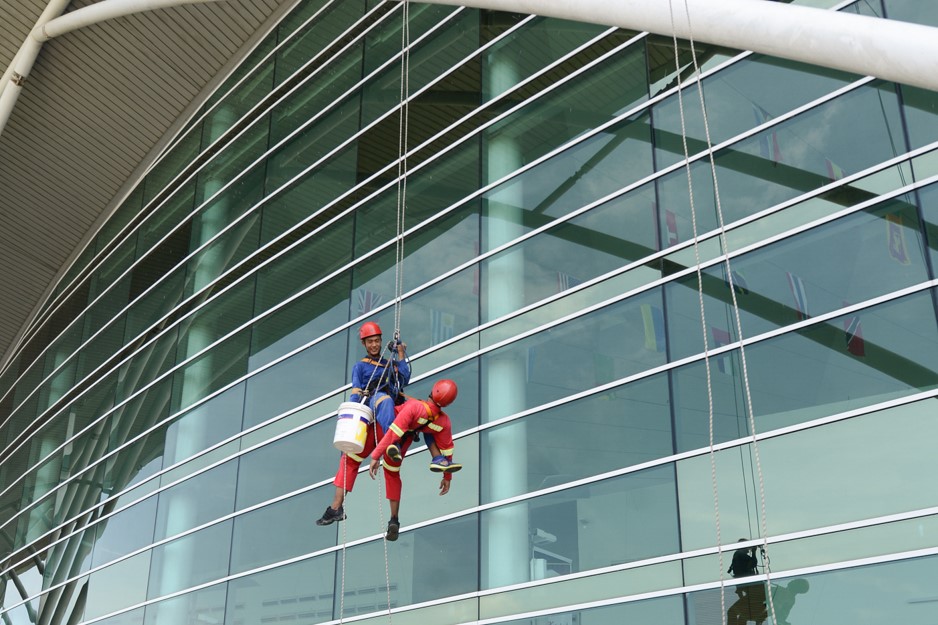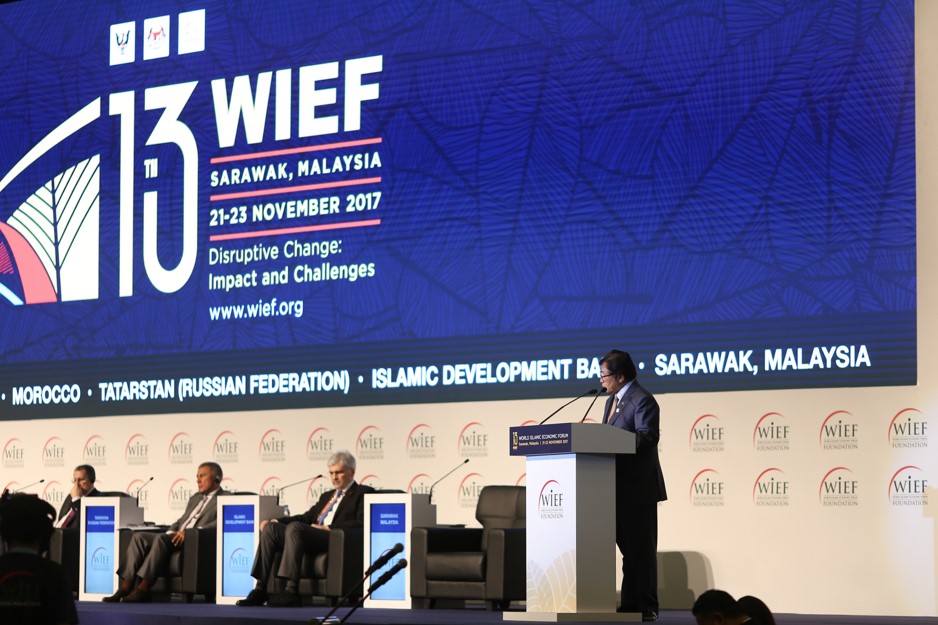 November 21 - 23

The 13th World Islamic Economic Forum (WIEF) 2017 was held in the Centre. The WIEF is focused on building consensus on practical and innovative approaches to address socio-economic imperatives impacting the Muslim and Non-Muslim communities.
November 25 - 26

The TEDxKenyalang 2017 took place at BCCK and explored the different aspects of the world and how they are interconnected.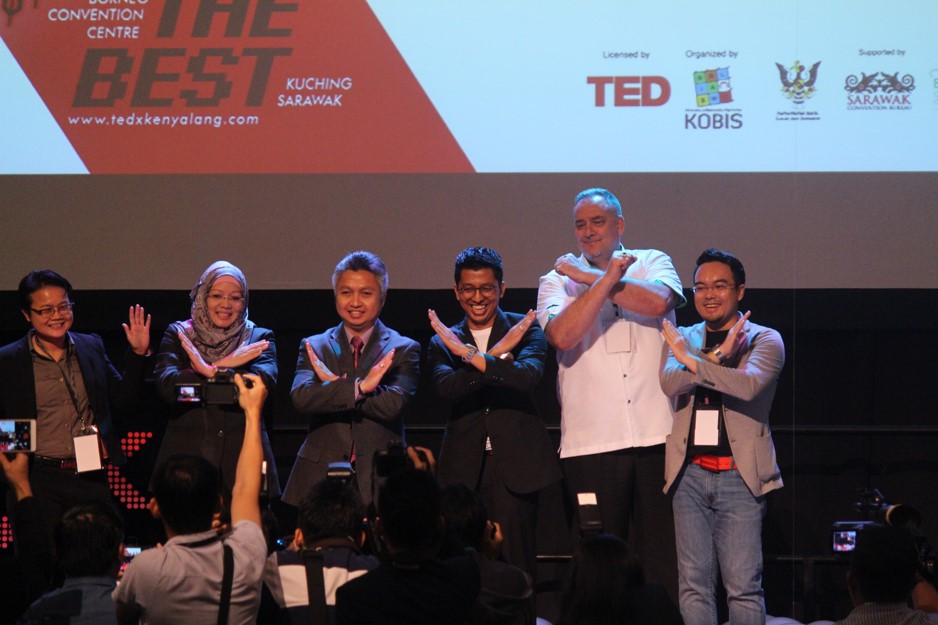 2018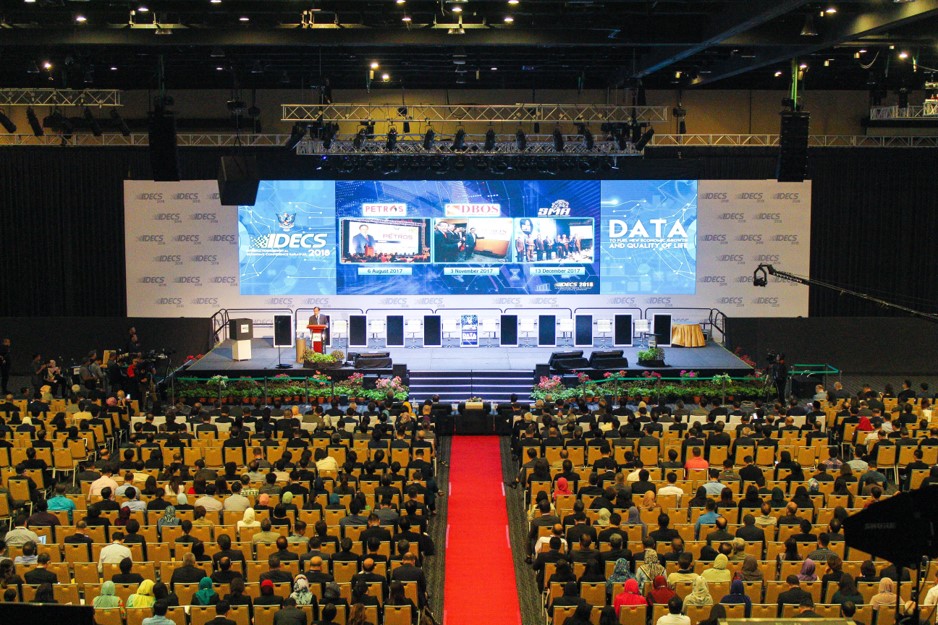 May 13 - 15

IDECS 2018 was held in BCCK with the theme 'Data to Fuel New Economic Growth and Quality of Life'. The conference was held as a knowledge-platform to better understand how digitalisation and future technologies will shape and change how we interact, both at the workplace and in Sarawakians' daily lives.
July 06 - 08

SHEDA Property Expo was held in July at the BCCK Great Halls and was marked as the biggest property expo in Sarawak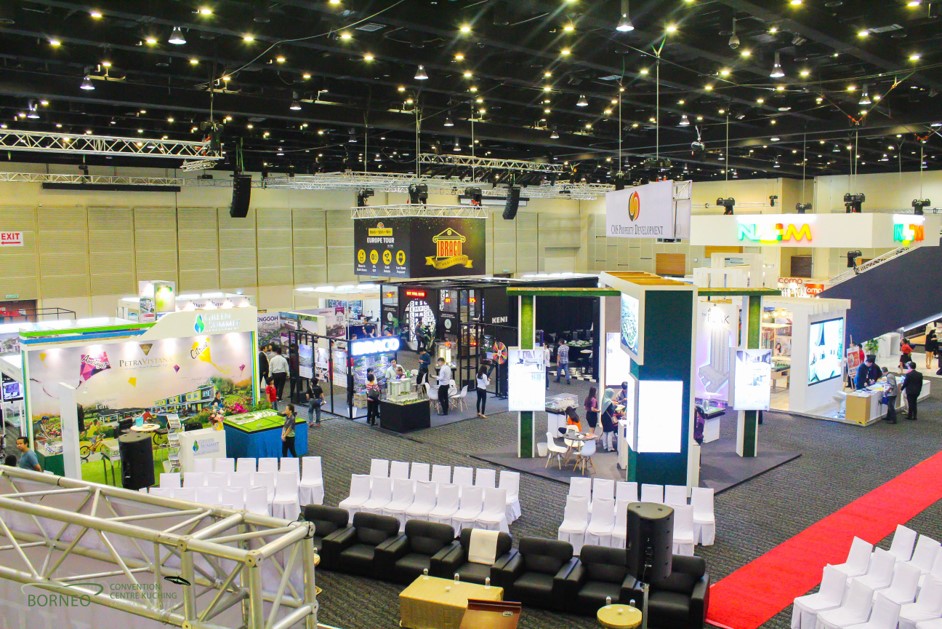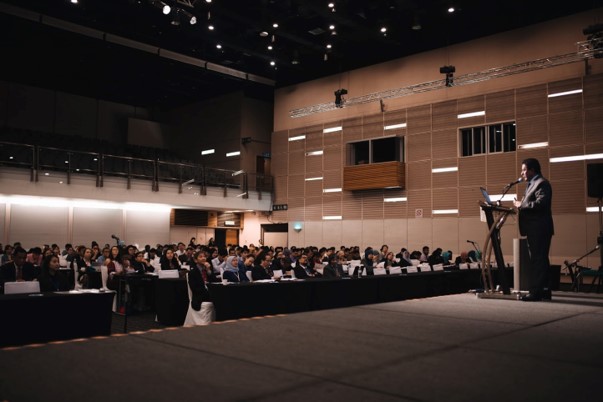 August 01 - 04

18th Asian Australasian Animal Production (AAAP) Congress was attended by some 1,000 international and local delegates. The event was aimed at exploring the strategies for aiding the applications of modern technologies by smallholding and medium-scale farmers to enhance the productivity of the livestock industry in the region.
September 08

Miss World Malaysia 2018 was the 55th edition of the Miss World Malaysia pageant, with the grand finale taking place at the Borneo Convention Centre Kuching. 12 contestants from all over Malaysia competed in the grand finale, and Sarawakian Larissa Ping Liew was crowned Miss World Malaysia 2018 and gained the rights to represent Malaysia at Miss World 2018 in Sanya, China.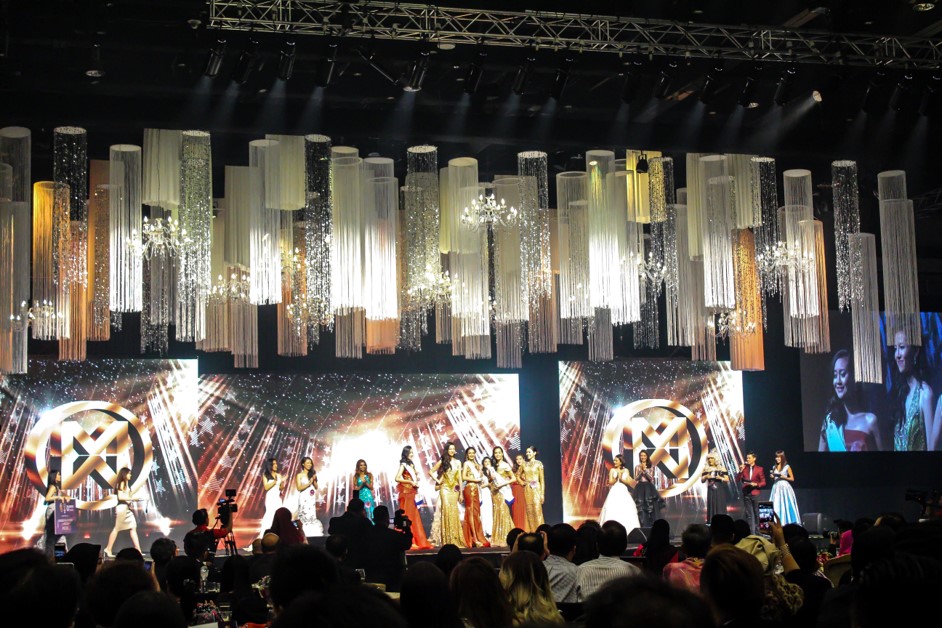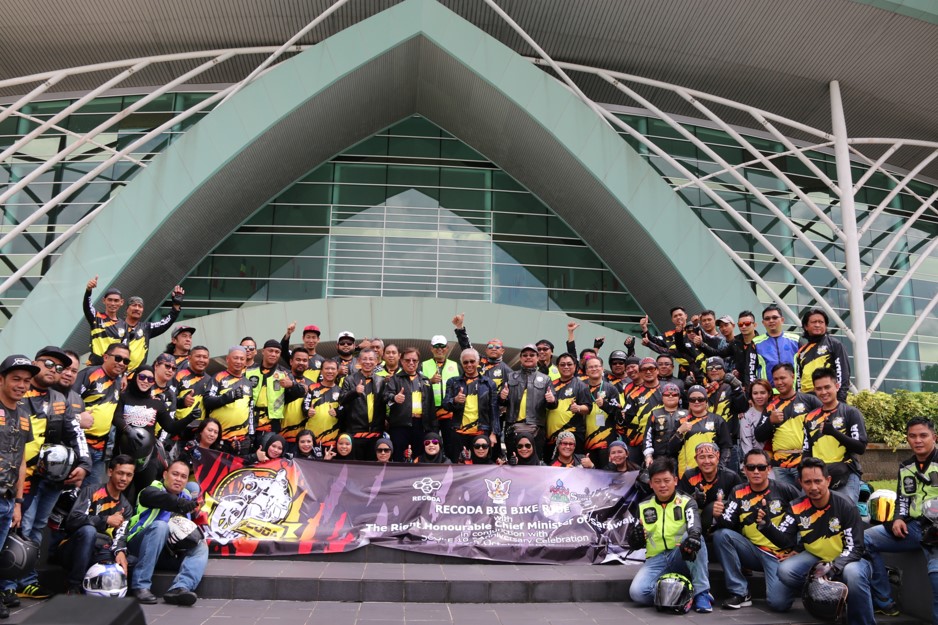 October 28

The RECODA Big Bike Ride 2018 was held to commemorate the Regional Corridor Development Authority's (RECODA) 10th Anniversary.
2019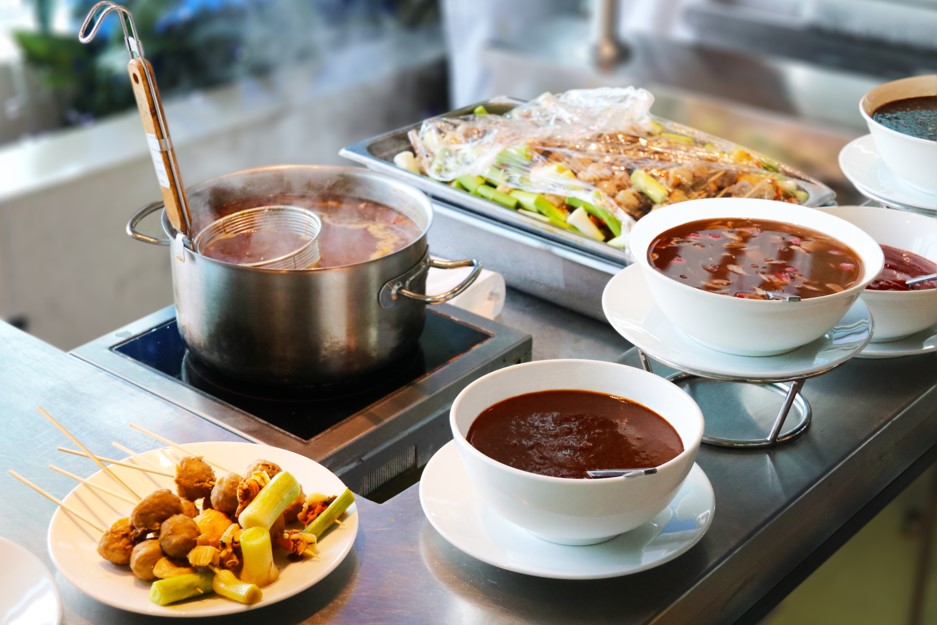 May 01

The "Juh Sungkei di BCCK" Ramadan Buffet was held in 2019 throughout the Muslim fasting month, from April to May
June 27 - 30

Sarawak Timber & SMEs Expo 2019 was a jointly organized by the Sarawak Timber Industry Development Corporation (STIDC) and the Ministry of Industrial and Entrepreneur Development (MIED). The Expo provides an excellent platform for manufacturers and suppliers of timber and non-timber products and SMEs entrepreneurs to showcase and promote their products and new innovations.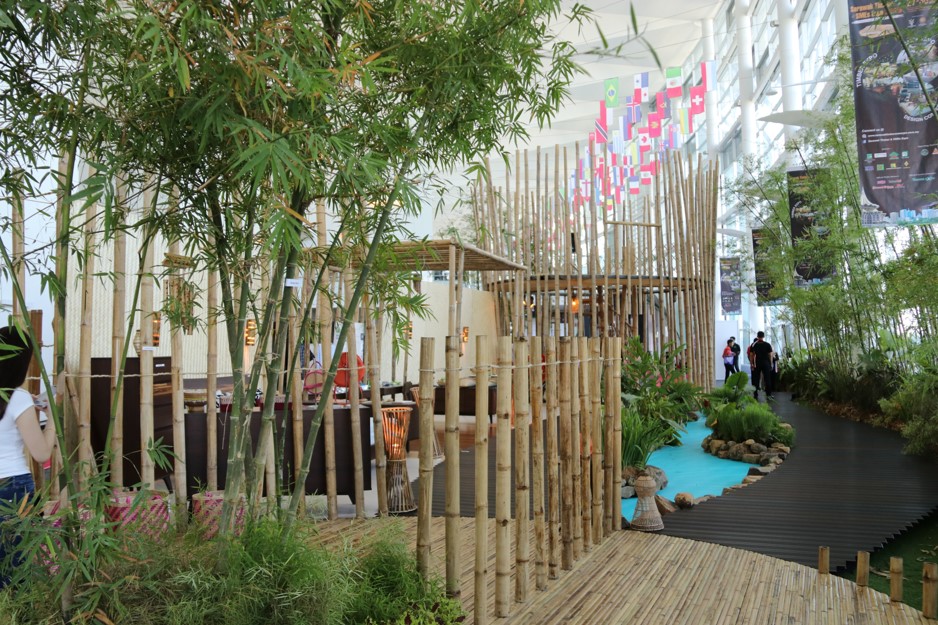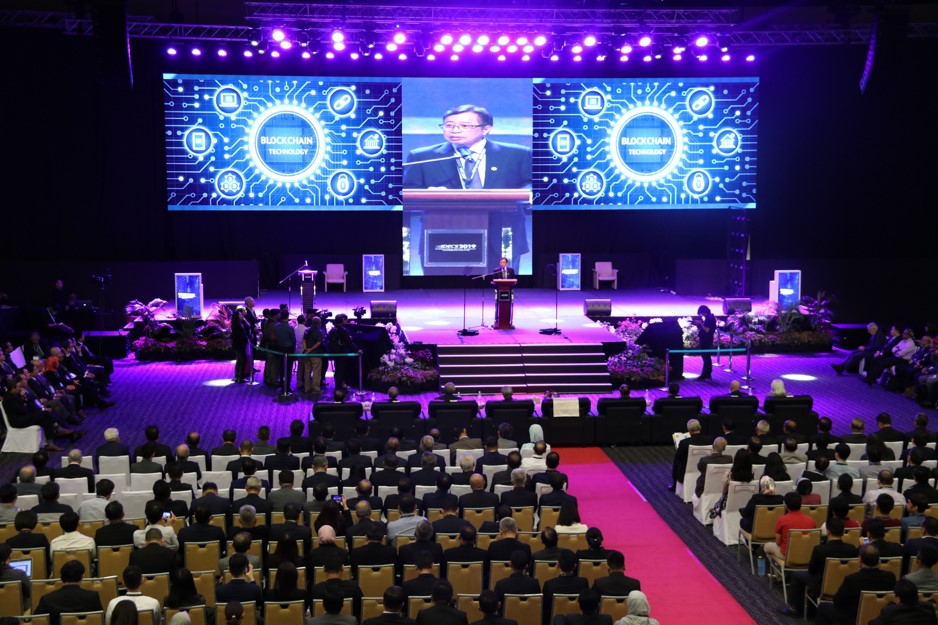 July 08 - 09

The 3rd International Digital Economy Conference Sarawak (IDECS) 2019 is the third edition of an annual conference hosted by the Sarawak State Government in collaboration with Sarawak Multimedia Authority. IDECS 2019 was held with the theme 'Envisioning the Sarawak Future Living'.
July 23 - 28

The 13th Asia Pacific Orchid Conference (APOC) 2019 was held in BCCK, with the objective to achieve an international cooperation for trend in development and conservation of orchids in the Asia Pacific Region. Participating countries include Australia, China, Ecuador, France, India, Indonesia, United States and many more. APOC included various activities such as conferences, orchid competitions, exhibitions, children drawing/colouring competition, and more.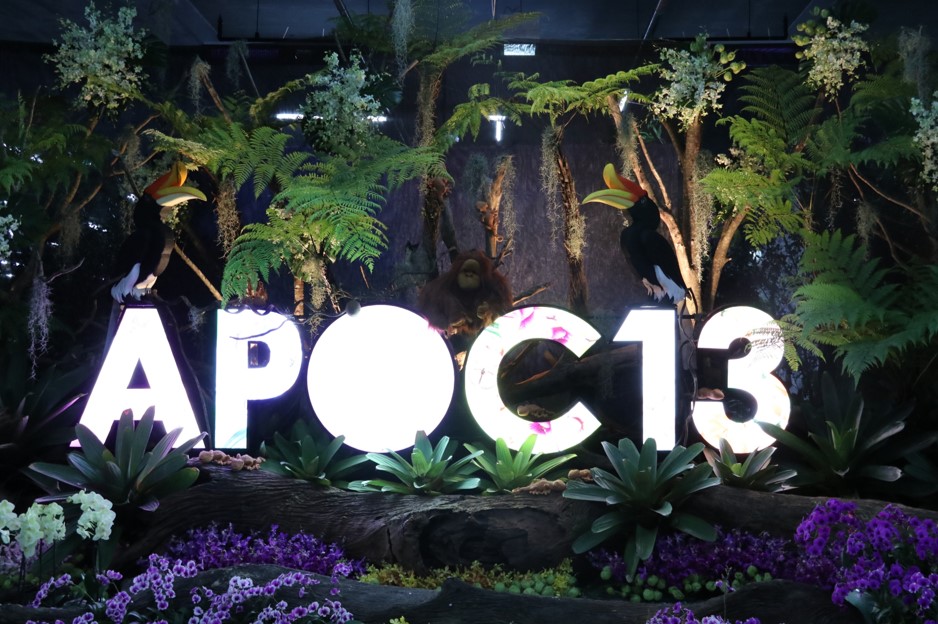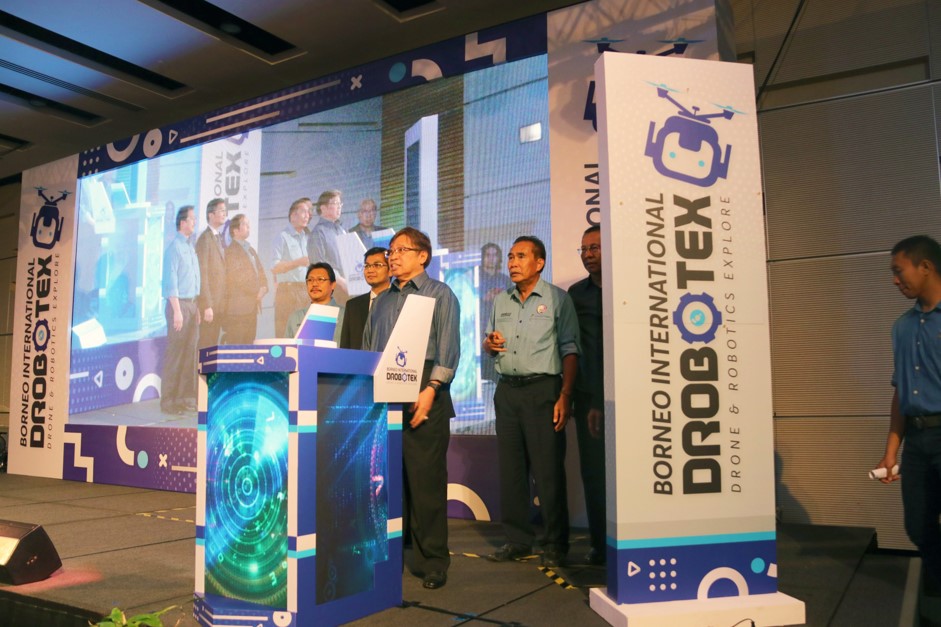 October 04 - 06

The Borneo International Drone and Robotics Explore (DROBOTEX) 2019 is a 3-day exhibition, competition and workshop that exposes visitors and participants to the world of advancements and developments in drone and robotics tech.
November 17 - 22

The Institut Fizik Malaysia (Malaysian Institute of Physics) organised the 14th Asia-Pacific Physics Conference (APPC) 2019. The Conference was organized in cooperation with various Physics Departments in Malaysia. The scientific objective of the Conference is to provide a forum for interaction involving world-renowned researchers as to stimulate and enhance interest in Physics around the Asia Pacific region.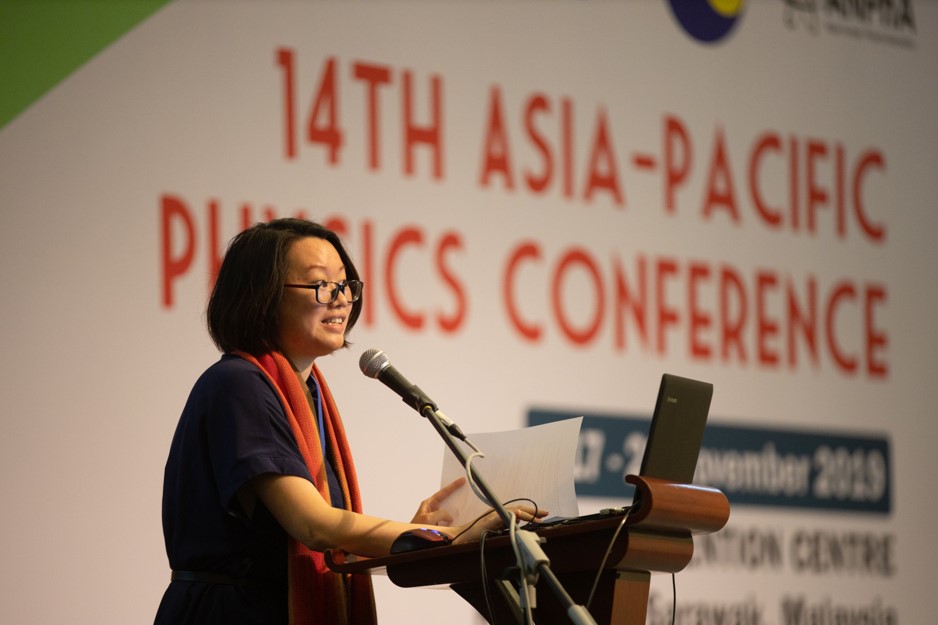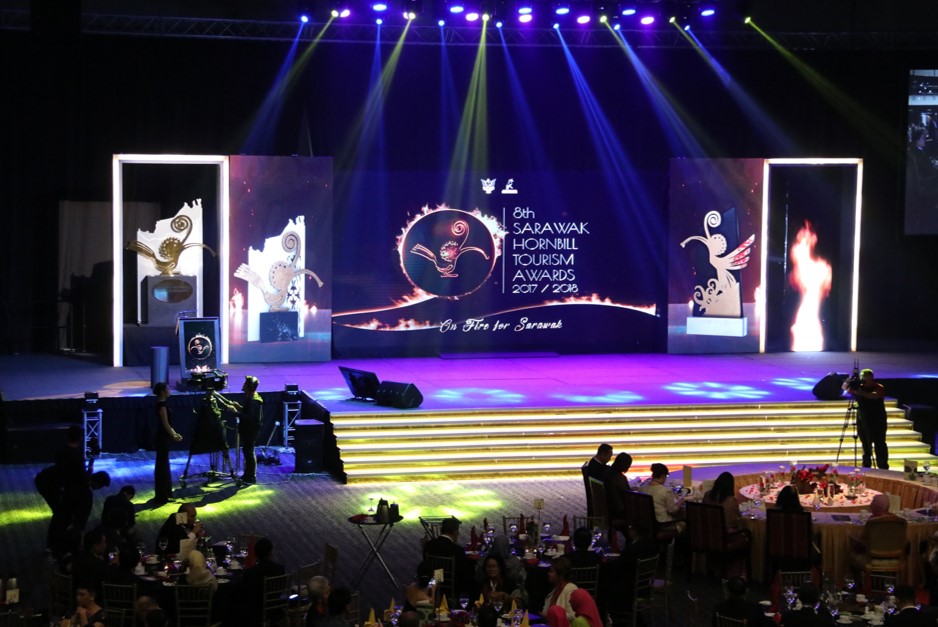 November 27

The 8th Sarawak Hornbill Tourism Awards was held to reward the tourism industry members who excel in their field.
December 03

Lauded for the contributions to Malaysia's state of Sarawak, The Borneo Convention Centre Kuching BCCK celebrated its 10th Year Anniversary as a Convention centre, and looks forward to a future of success.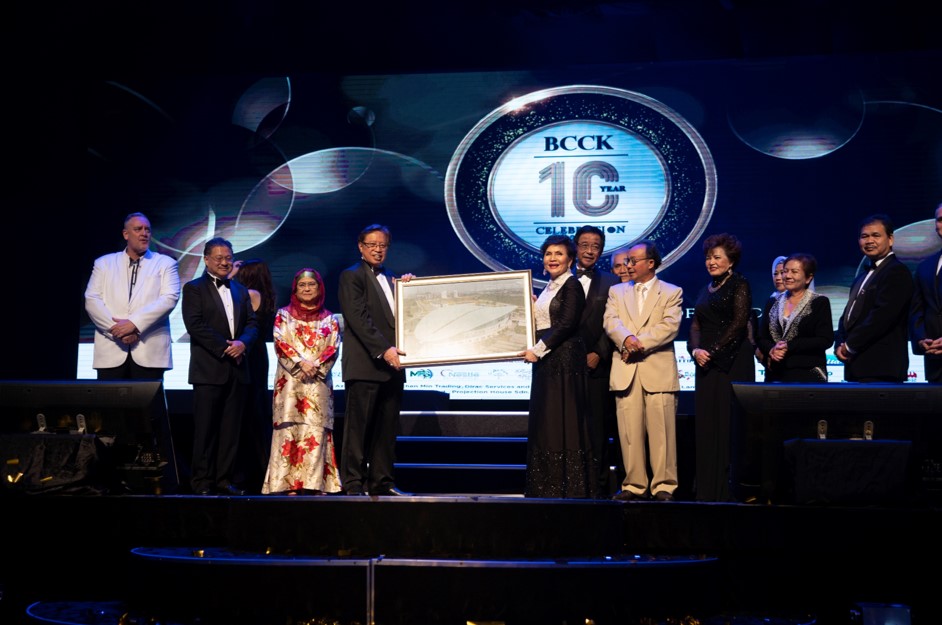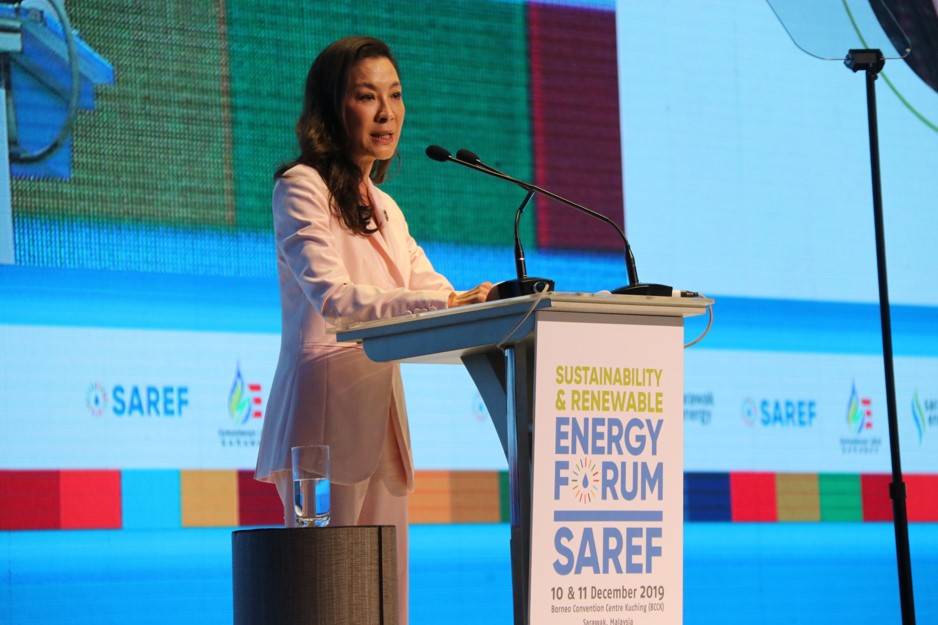 December 10 - 12

The inaugural Sustainability and Renewable Energy Forum (SAREF) 2019 marked the start of a 10-year thought leadership campaign organised by Sarawak Energy, focusing on sustainability and the role of renewable energy in delivering the United Nations Sustainable Development Goals by 2030.
2020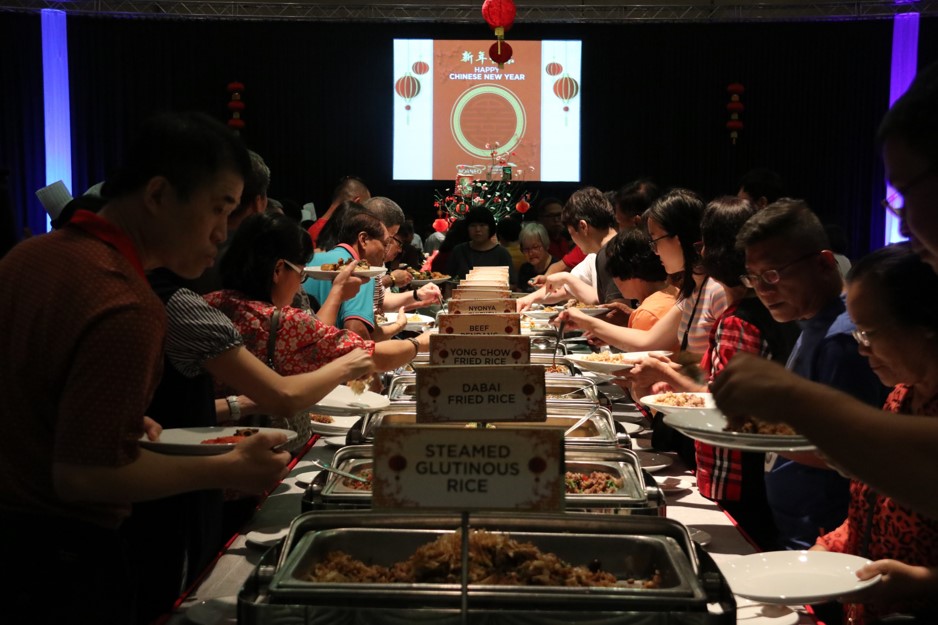 January 24

Celebrating the year of the Rat in 2020, the BCCK Chinese New Year dinner buffet took place on 24th January 2020. A feast for the whole Family!
August 29

Hari Wanita 2020 Sarawak (HW20) : Sarawak Women In Digital Era, celebrating the women of Sarawak.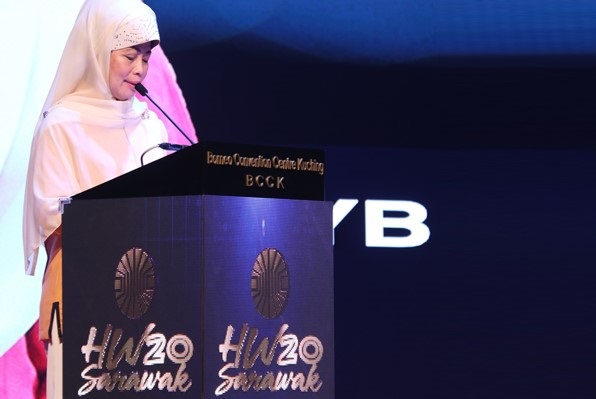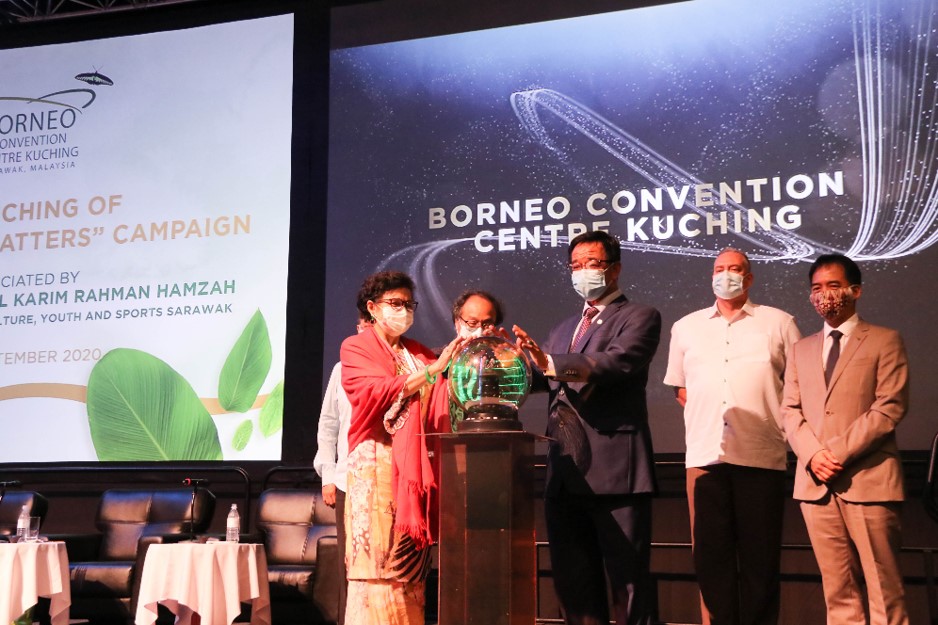 September 14

BCCK launched its "Size Matters" campaign, focusing on the centre's large capacity, wide rooms and tall ceiling structures to host well ventilated and socially distanced events that can keep guests and event goers safe.
October 11

TVS or TV Sarawak was launched on this day, forming the first linear television channel which provides news and programming from the region of Sarawak.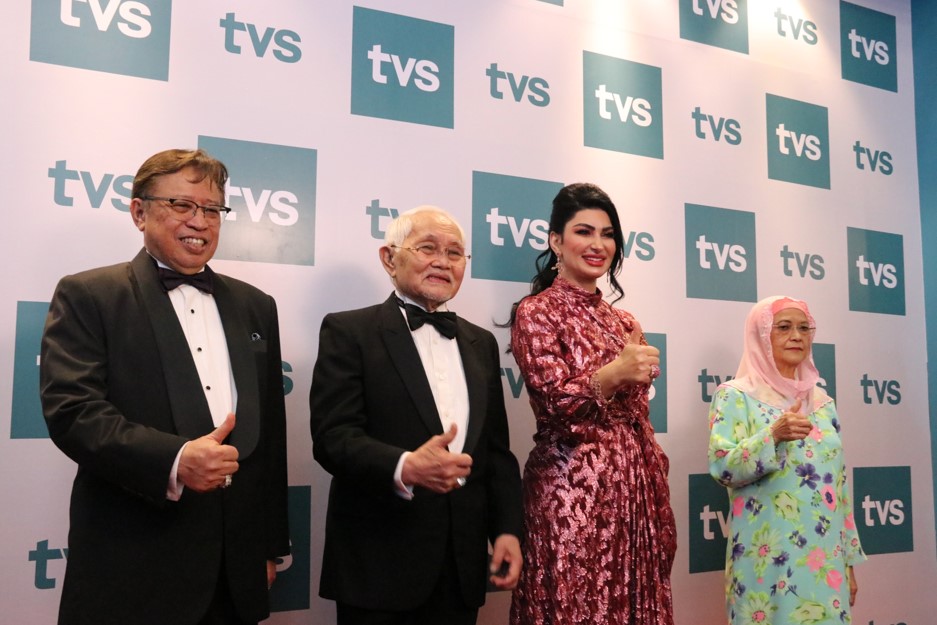 2021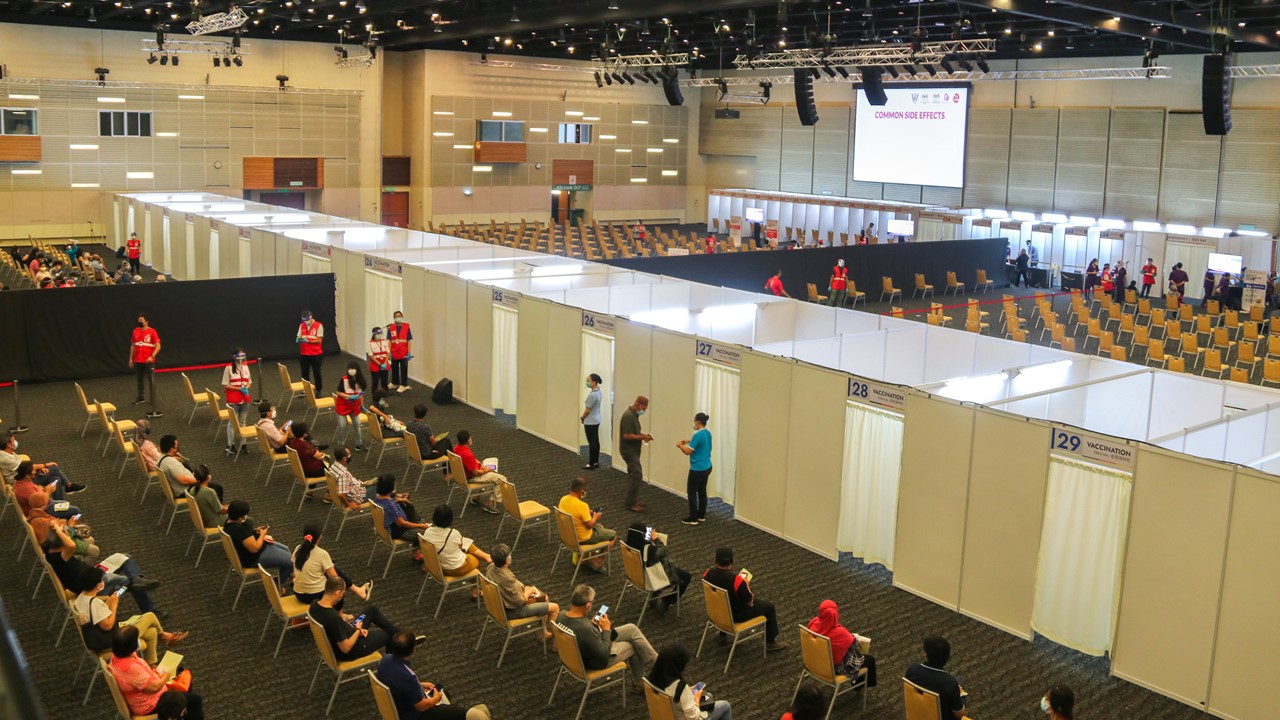 June 07 - 24

BCCK functioned as a Pusat Pemberian Vaksin (PPV) or Vaccination Site from 7th June to 24th August, as a part of the state initiative to mass-vaccinate the population of Kuching.
September 16 - 17

BCCK's famed Food Market returned with a spin, with BCCK's Food Market Drive Through! Offering the same delicious food from the safety and comfort of your own vehicle. This food market eventually expanded to include dine-ins, upon approval from SDMC.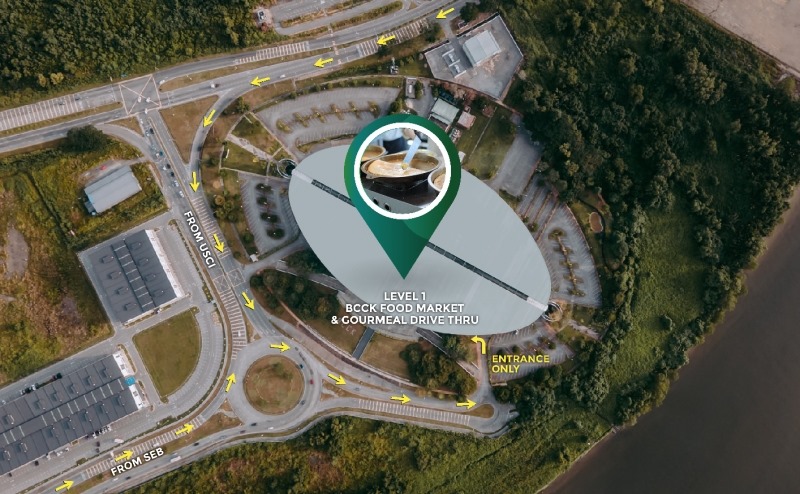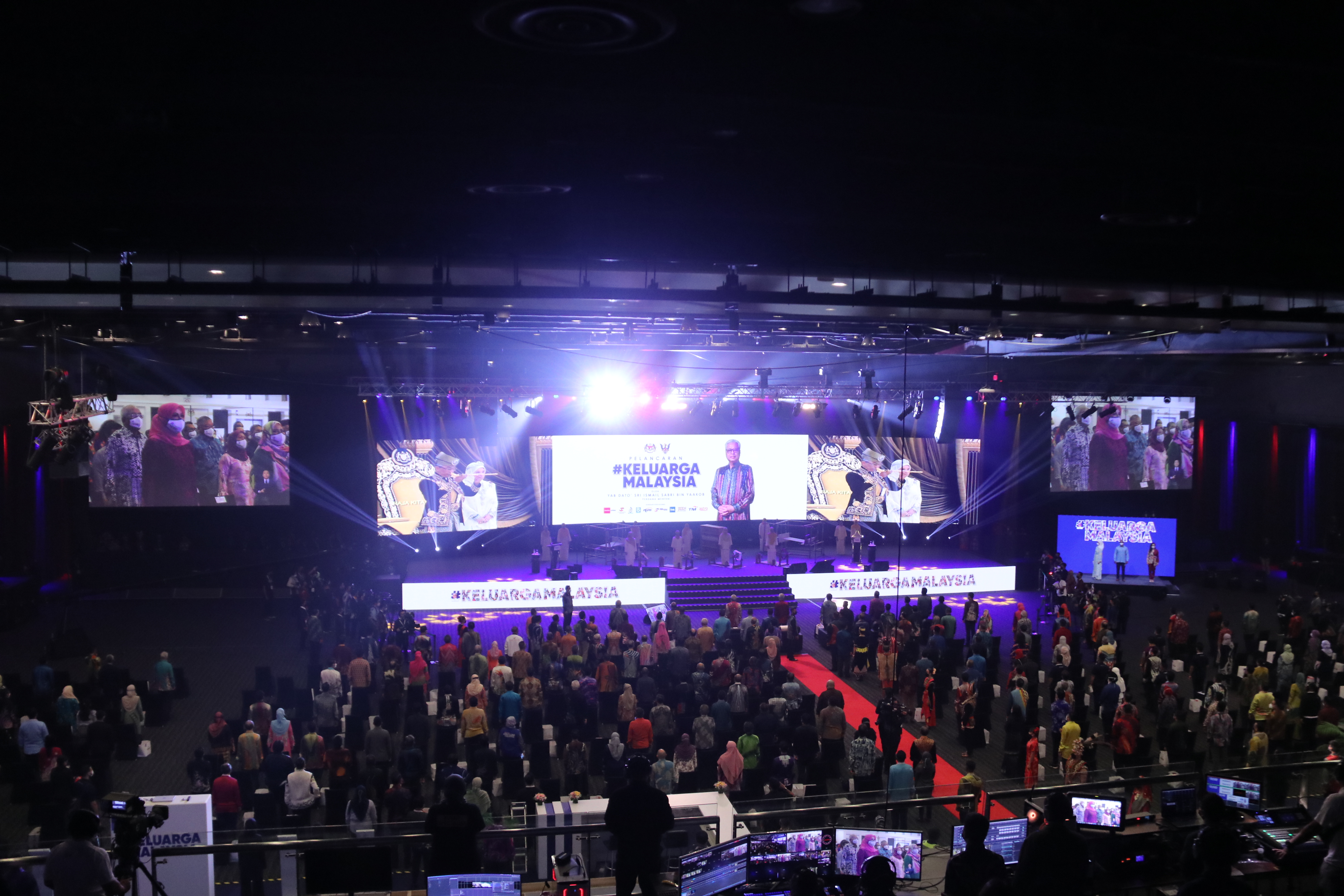 October 22

The Keluarga Malaysia (Malaysia Family) Launch took place at BCCK, officiated by Prime Minister Datuk Seri Ismail Sabri Yaakob, attended by Sarawak Chief Minister Datuk Patinggi Abang Johari Tun Openg.
October 28

The Gourmeal store officially opened, offering freshly baked pastries and frozen food items to go, with a cozy seating area for those dining in. Gourmeal is located at Level 1, next to the elevator, only at the Borneo Convention Centre Kuching.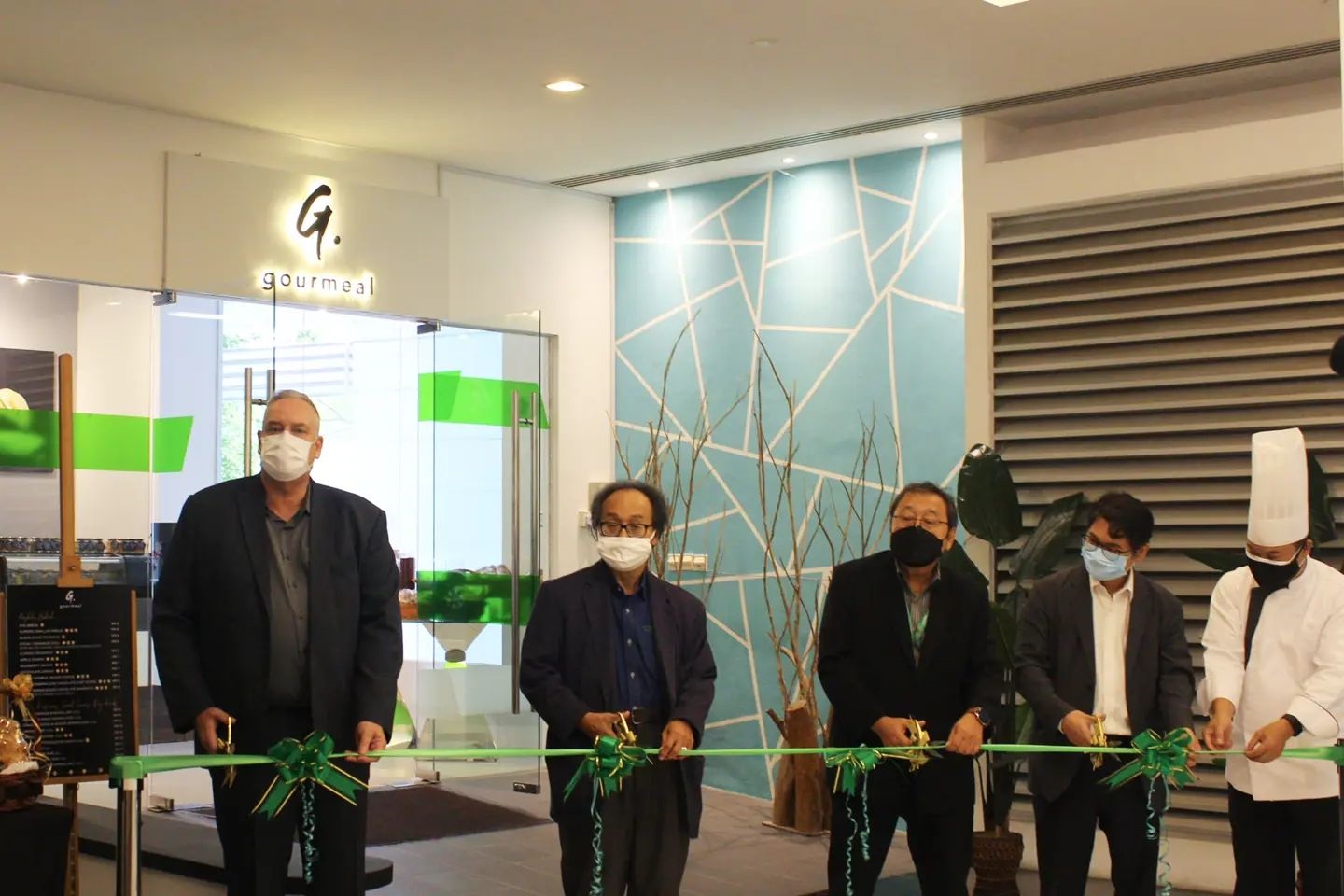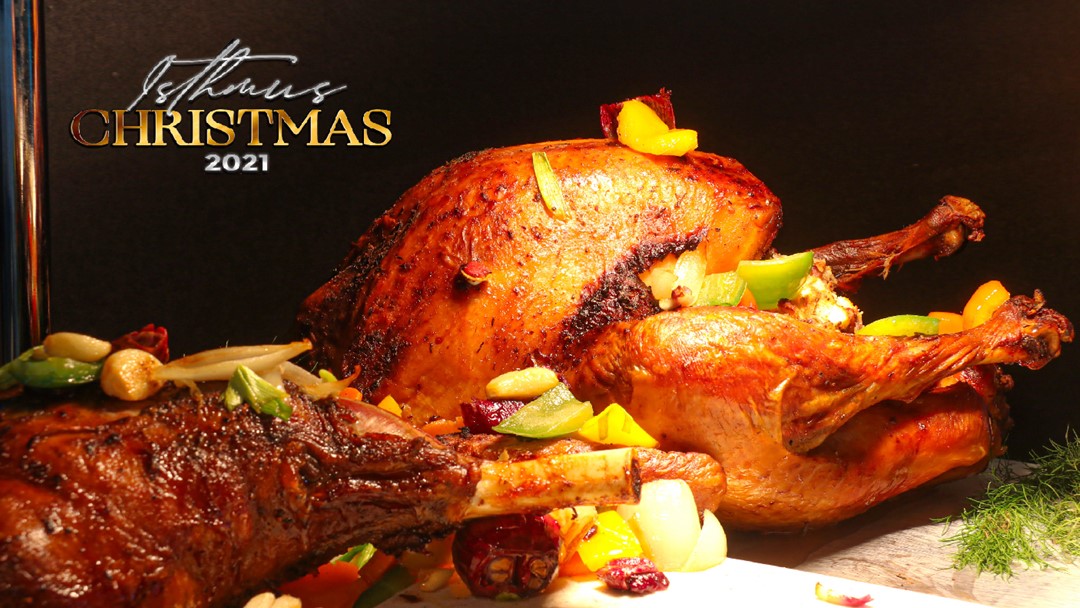 December 01 - 31

Throughout the month of December, BCCK's Isthmus Christmas spread cheer and served good food to its customers with an assortment of Set Menus, Roasted Takeaways and Buffet meals.
2022